If you've attended Litmus Live before, you know that one of the highlights is gaining practical advice and tips from our insightful speakers that can help optimize your emails immediately. There are over 60 sessions this year, which is a record number for us. But who are these brilliant speakers leading these sessions?
Get to know them better in our Litmus Live Speakers Series, where you'll find out more about who they are, how they got here, and what they care about most.
Today, we're meeting Aime O'Keefe and Lauren Hartog of Discover the Palm Beaches. At Litmus Live Boston, Aime and Lauren shared their knowledge of how even the most limited of teams can identify what's really to blame in failed campaigns, and how to recover rapidly in front of stakeholders.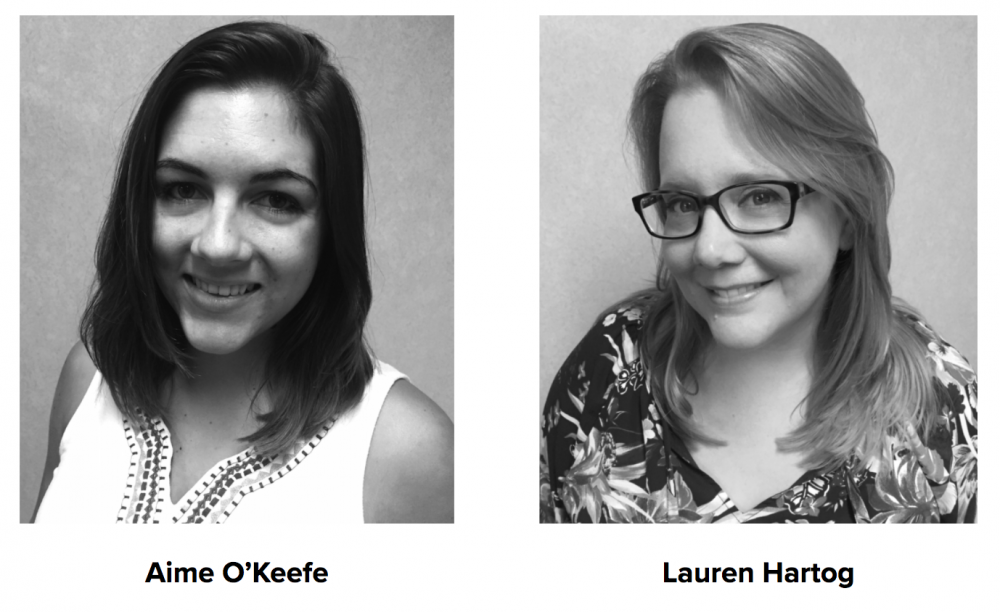 How did you get your start in email?
Aime: Like so many, I fell into email and at first it swallowed me like a black hole. During my second week at Discover The Palm Beaches (DTPB), our email marketing manager resigned and I was asked if I would fill in until a replacement could be found. That was two years ago.
Lauren: My first job out of college in 2002 was a marketing assistant position for a realtor. During that job I was tasked with creating an automated drip email campaign. That kind email marketing was pretty new and innovative—it married my love of technology and marketing beautifully. I never looked back.
What makes you most excited about email?
Aime: I'm completely self-taught, so resolving a code break or successfully using more advanced techniques really gets me running around the office.
Lauren: I get excited anytime I create something that resonates with people. I am especially happy when I can see the results of our emails in our website analytics; it means we are hitting the right people with information they want.
In your opinion, what are the greatest challenges email marketers face?
Aime: One of the greatest challenges to email marketers is demonstrating the ROI of this type of marketing. While many studies have been done which prove the value of email marketing, many executives still have doubts based on their own opinions. Breaking that stigma that email marketing is solely junk mail is an uphill battle.
Lauren: I completely agree with Aime about the stigma of email marketing. We as marketers need to work on that by delivering relevant content at the right time. An additional struggle is the multitude of email clients and screen sizes. It makes delivering an optimal experience to everyone difficult.
If you've attended or spoke in the past, what do you love most about Litmus Live?
Aime: I attended last year for the first time. As someone who is still new to the email design and strategy world, it was inspiring to see what's happening at the forefront of development. The technology is constantly changing and to see what others are doing with it really inspires me.
Get your Litmus Live tickets!

Register today to celebrate email with us!
What's the best way to get to the heart of an email problem?
Aime: Take time to understand the causes. Talk to your team and understand the mindset that's fueling the problem. In a fast digital world, sometimes we have to slow down and focus on the people.
Lauren: With something as collaborative as email marketing you need to make sure the entire team is on the same page. It's important that everyone understands what you're trying to accomplish. What does success look like and how does each team member contribute to that success? I think if that's understood, issues more readily bubble to the surface and can be handled more efficiently. Of course, listening to everyone is also key.
Stay Tuned!
There's more where this came from! Stay tuned to meet more of our amazing speakers.
Sign up to hear about ticket and agenda updates
Sign up to be the first to know about all things Litmus Live, including dates, tickets, our agenda, and more.