If you've attended Litmus Live before, you know that one of the highlights is gaining practical advice and tips from our insightful speakers that can help optimize your emails immediately. There are over 60 sessions this year, which is a record number for us. But who are these brilliant speakers leading these sessions?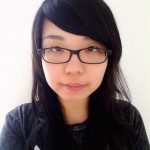 Get to know them better in our Litmus Live Speaker Series, where you'll find out more about who they are, how they got here, and what they care about most.
Today, we're meeting Alice Li of Shutterstock. Alice will be sharing her knowledge about interactive email at this year's Litmus Live Boston.
How did you get your start in email?
After graduating from art school, trying to pay the bills in New York City only with art-related work was pretty rough. So I figured—I taught myself how to code when I was a teenager back in the '90s, that's probably a marketable skill, right? I didn't realize how perfect that exact '90s-style coding skillset was for email development until a recruiter reached out to me with a position at Epsilon. My time at Epsilon and with the old Smith-Harmon crew at Responsys introduced me to some amazingly talented mentors in both development and email design/marketing.
What makes you most excited about email?
In the beginning, it was exciting for me because the landscape is always changing, and developers especially have to be in tune with constant email client updates and how to hack around them. Now, as email clients continue to evolve, so many more possibilities have opened up. As Kevin Mandeville said in a recent episode of the Email Design Podcast, "Email development is now more about what you CAN do and not what you CAN'T do." With more and more CSS3 and embedded styles being supported, I'm looking forward to seeing more creativity and innovation than ever before. The idea of sending mini-websites directly to people's inboxes absolutely tickles me.
In your opinion, what are the greatest challenges email marketers face?
Because email is such an ephemeral and high-quantity medium that's so closely linked to one-off promotions, it can often be difficult to justify investing a lot of time into improving the quality and pushing the boundaries of what you can do with it. Having worked on the agency side, where every hour was commodified according to whether or not it was billable, rather than exploratory or educational, it's easy to see why so many marketers feel that their email programs are under-resourced and under-valued. I'm hoping that as we continue to improve the quality of emails, we can change the perception of emails and email marketing.
If you've attended or spoke in the past, what do you love most about Litmus Live?
I've never attended Litmus Live before, but I've been wanting to for
years! In the end, it took being accepted as a speaker to finally get there.
What are some of your favorite examples of interactivity?
I love the Tinder-themed email that Penguin Random House sent out for Valentine's Day! It's such a creative idea to show off their romance novels by having the viewer swipe on each fictional romantic interest. Burberry has also been doing some pretty exciting things, like the scarf personalizer they sent out a few years ago.
Also, I find it really exciting that you can restart CSS animations in email now —combining that idea with something like that CSS-animated AT-AT walker could be the start of something really cool. Email me, Lucasfilms!
Stay Tuned!
There's more where this came from! Stay tuned to meet more of our amazing speakers.
Get your Litmus Live tickets!

Register today to celebrate email with us!
Meet our other speakers!
Take a look at some of our other speaker features: