A great first impression often is the first crucial step to building a long-lasting relationship. It's no different in email marketing. But creating effective welcome and onboarding emails is hard!
Many of your peers are facing the very same challenge, so let's learn from each other with our first-ever Live Optimization Notebook. Live Optimization is one of the most popular sessions at our Litmus Live conferences because our panel of email experts helps marketers improve real-life emails and everyone learns in the process. We're bringing the spirit of Live Optimization directly to you with this ebook.
Learn from real-life onboarding emails, submitted by your peers
In it, onboarding email expert Val Geisler and Litmus's Chad S. White and Jason Rodriguez examine eight emails submitted by Litmus Community members from Skechers, STIHL, FreshBooks, California State University, and other organizations. With decades of email marketing experience between them, they'll share hands-on copywriting suggestions, design feedback, and strategic takeaways that you can apply to your own campaigns.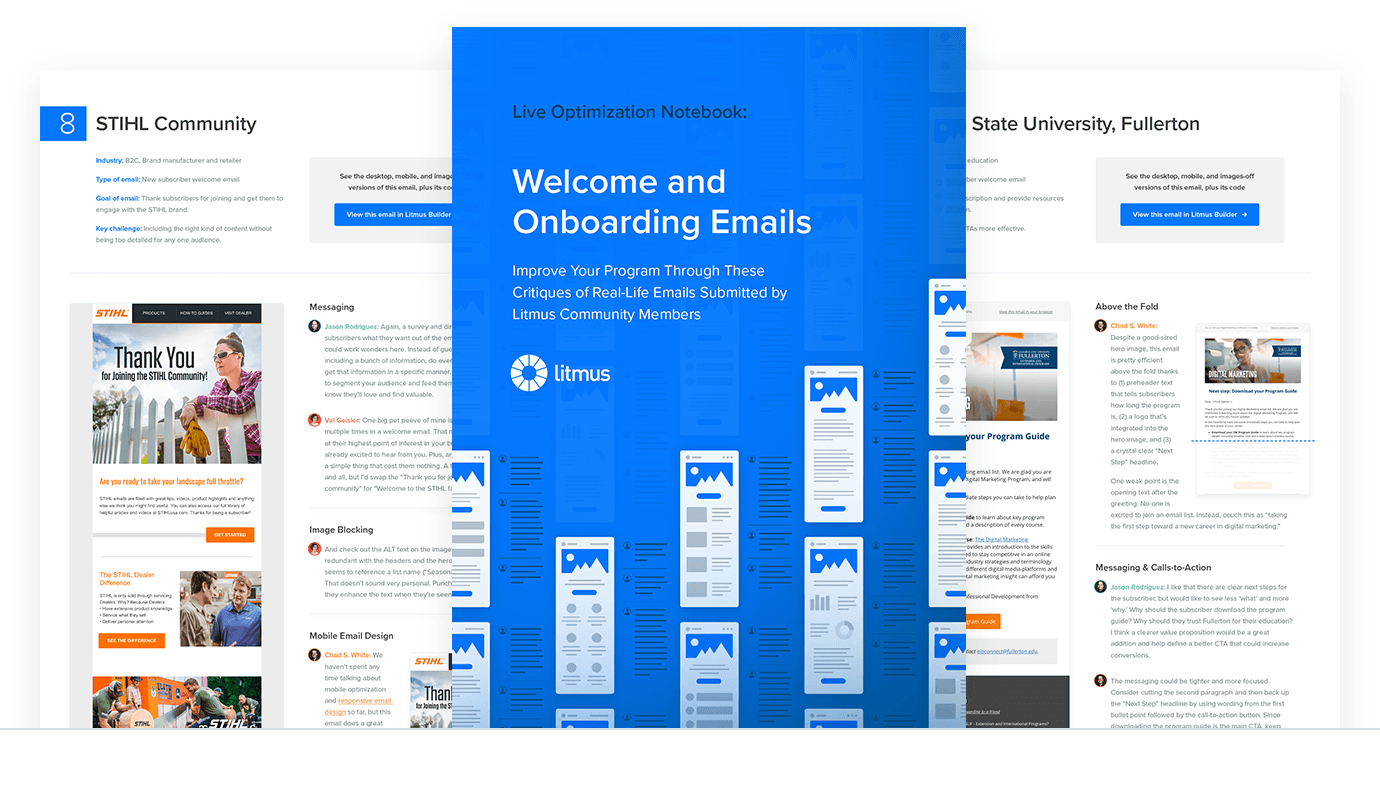 Through these critiques, you'll learn how to:
Keep your messaging focused and clear
Direct your new subscriber's attention on the most valuable call-to-action
Create an easy-to-scan content hierarchy
Use ALT text effectively
Break up a single, overly complex welcome email into an effective series of emails
Build trust and create a great onboarding experience
Whether part of a large team or a team of one, this Live Optimization Notebook will help you sharpen your onboarding email skills and view your own welcome emails with fresh eyes.