And we're back, with another fabulous update—September edition! This month, we're thrilled to share another big update to our continued investment into the frontier of artificial intelligence (AI) and emerging email technology. We're invested in using all the latest tools at our disposal to help you send better emails, and that's what this month's release is all about. 
So without further ado, let's take a look at the latest email testing and personalization solutions from Litmus!
NEW: Introducing Litmus Email Guardian 
A new era of email marketing is here! Litmus is proud to announce Email Guardian, a new feature only available in Litmus, that automatically monitors for recent email client updates that may be breaking your emails – and putting your brand reputation at risk. Whether those emails are automated, templates, or any other type of email, Email Guardian is there when you can't be!
Check out this demo to see how it works: 
Features include…
Automatically monitor email client updates across core webmail and desktop email clients—Gmail, Yahoo Mail, Outlook, and Outlook 365—without any manual work

Easily see changes to your email—and fix any issues—all within one seamless platform

Get proactive alerts when changes have occurred, keeping you in the know when forces beyond your control impact subscribers' experience with your email
Pro tip: Using Email Guardian doesn't impact the number of previews you have access to in your Litmus account. So run Email Guardian as often as you need, stress-free!
And that's not all!
Intuitive personalization at the ready
Personalization is for the many, not just for the few, and we're excited to roll out updates that make personalization possible for all. We've made many of our features in Litmus Personalize easier to access than ever, with countdown timers, progress bars, and more, right at your fingertips. Personalization is the future of email, and we're committed to making it easy for your team to use this powerful tactic with your subscribers.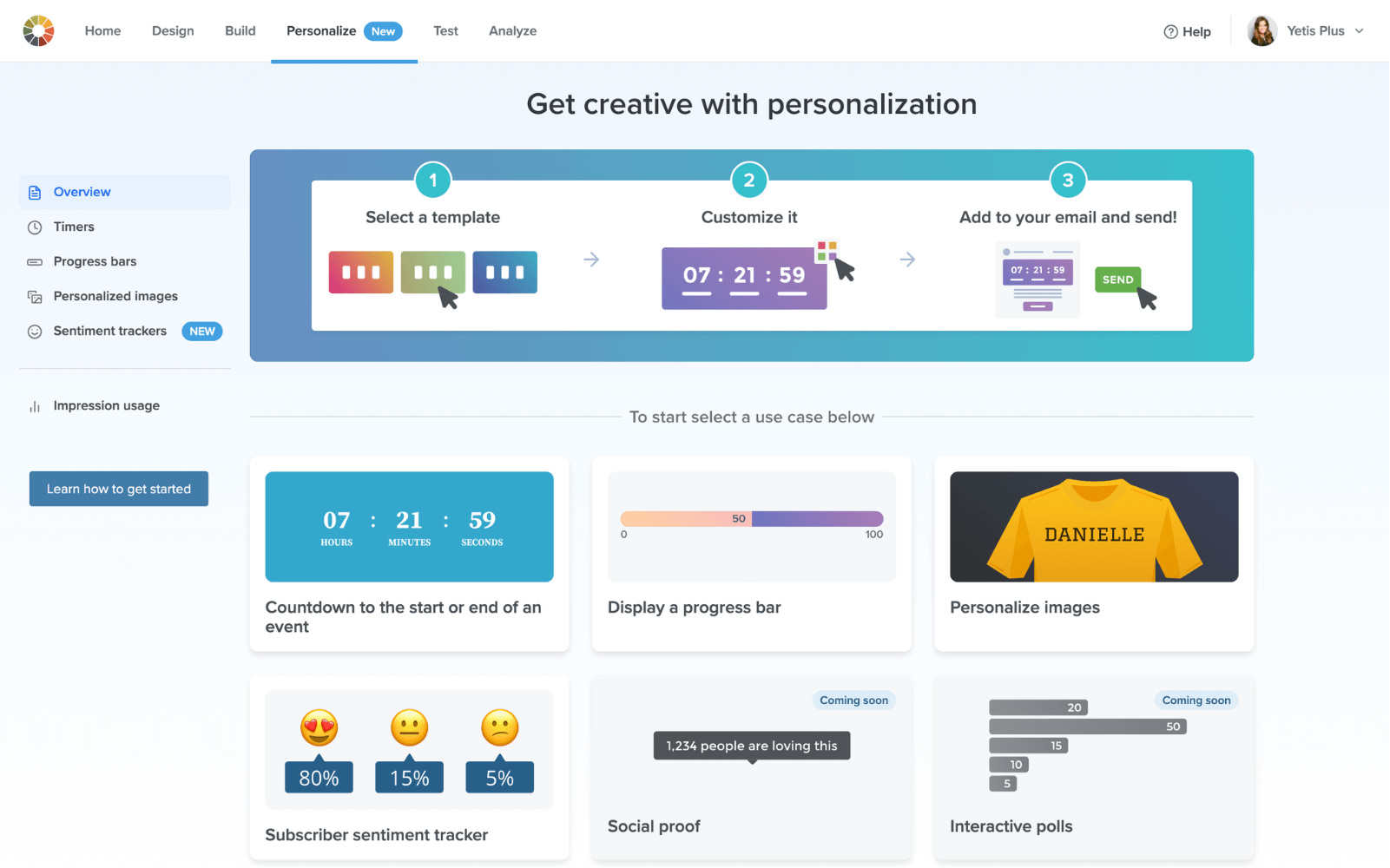 Stand out in the inbox and increase email interactivity? Yes please!
Features include…
Countdown timers

Progress bars

Personalized images

Sentiment trackers
But wait, there's more!
AI-powered content optimization in our intuitive Visual Editor
Now you can craft compelling email copy faster with Litmus Assistant integrated directly within the Visual Editor in Litmus Builder. Team up with Litmus Assistant to gain instant access to captivating subject line suggestions and tone of voice options, helping you get the highest performing emails to market, faster.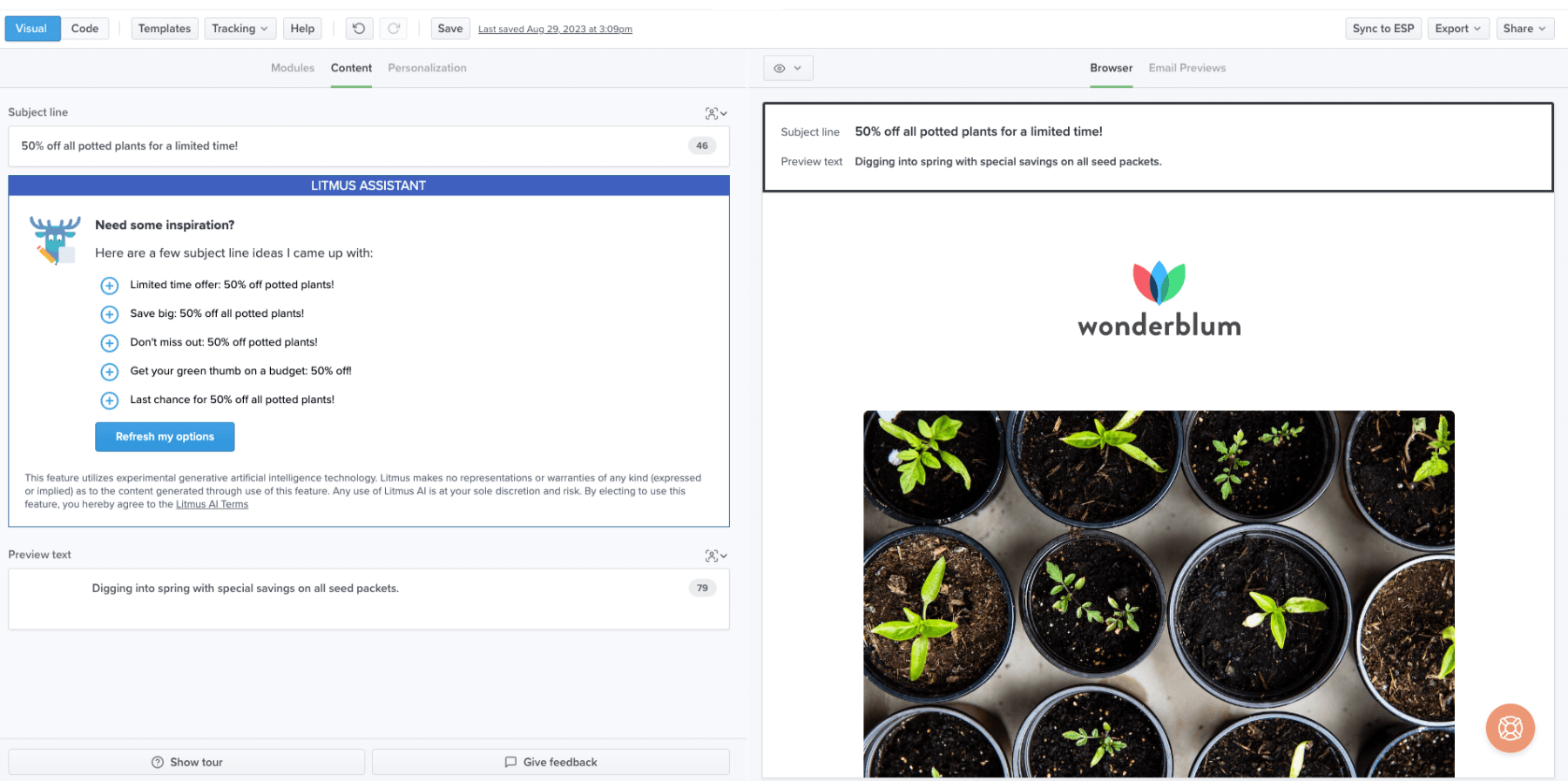 Try these new solutions for yourself!
We're so excited to share this September product launch with you all—and to help email teams everywhere protect their brand and better invest in personalization. Thanks for joining us for this super exciting product announcement, and be sure to take these new features for a spin soon. As always, if you have any questions or feedback for us, let us know your thoughts on LinkedIn, Twitter, or in our Community hub. 
Want to try out Email Guardian or our new Litmus Personalize options? Get your free trial of Litmus today!