We recently announced the inaugural winners of our Email First Awards during Litmus Live Week. In this blog post, we interview Shazad Beharry, Senior Manager, Customer Marketing at AutoNation. We take a peek behind the marketer and the email-first omnichannel remarketing strategy that won them their Email First Excellence Award.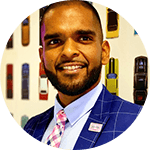 Shazad Beharry
Senior Manager, Customer Marketing
AutoNation
Follow Shazad on LinkedIn
I love how you proved the success of remarketing in your Text4Credit email campaign. Are you able to share any broad insights on performance?
Shazad: This campaign consisted of two audience groups:
Users who opted in to receive email marketing after the initial point of engagement
Users who did not opt in to receive email marketing after the initial point of engagement
Campaign results showed that the group who received the email campaign, to whom we remarketed any inventory previously viewed by the user, had a higher vehicle purchase rate than the group who did not receive the email campaign.
We also saw that the group who received the email campaign generated a return on marketing investment that was over 70% higher than those who did not receive the email campaign.
These two data points tell us that the email campaign and remarketing strategy help to not only create higher quality, more qualified customers but also move them further down the purchase funnel at a greater rate than those who did not receive the remarketing content.
What are examples of how you used dynamic content and personalization in your email touches?
Shazad: We used various forms of dynamic content and personalization within this campaign.
In the subject line, we featured the user's custom pre-qualification amount—and found that using this level of personalization definitely helps generate higher-than-average open rates.

We also used the prequalification amount within the header inside the email. This reiterated the customer's budget and helped create a more qualified customer by them knowing how much vehicle they can afford.

We also created a shopping tracker: an animated GIF that helps highlight where the user is within the car buying process and guides them further through the purchase funnel. This tracker was dynamic, as it was based on actual engagement data within our database.


Our biggest winner in terms of personalization was a section of the email dedicated to remarketing inventory viewed from prior email touches. We used a pixel to track which specific vehicles a customer viewed and remarketed these vehicles in subsequent email touches within this campaign.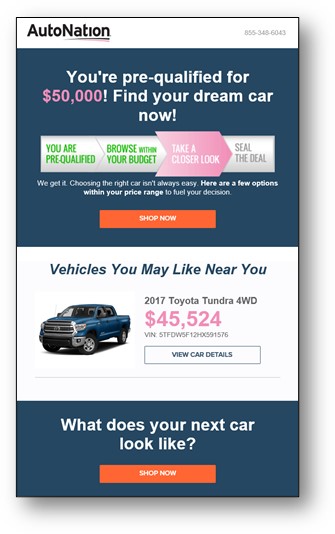 Can you talk about how you applied this strategy across your other marketing channels? What were the other channels that you used and how did you leverage them?
Shazad: We learned that remarketing vehicles that customers were already viewing online was a success, so we took this strategy and enhanced our existing remarketing campaigns.
We created various standalone email campaigns that targeted users who had viewed vehicles that had a price drop, had sold, or were still available—and showed them similar vehicles based on body style and price in their area.
Additionally, we were able to leverage the actual "Text4Credit" tool across multiple email and internal/external digital campaigns which in turn fed the email campaign.
How did the rest of the Text4Credit campaign perform?
Shazad: Overall, the campaign performed and is still performing very well. We've been seeing a higher than average close rate when compared to traditional web leads. We're also seeing a higher return on marketing investment for this campaign, compared to similar campaigns.
What was the process like in getting this omnichannel campaign done?
Shazad: The process to get this campaign done was exciting, challenging and tedious!
I started this project two weeks after joining AutoNation—jumping straight into the deep end.
I worked with various vendors (one of whom is one of the biggest credit bureaus in the world) and internal workgroups, including:
Legal to ensure we're compliant
Finance to ensure our prequalification tiers were aligned across the enterprise
Creative vendors for concept design and buildout
A credit bureau for the prequalification decision technology
Marketing vendors for data feeds, audience targeting, campaign buildout and setup
IT teams for new secure domains to support the web portion of the campaign
A third party marketing group for campaign promotion across channels/partners
Analytics teams for KPIs and campaign analysis
The process was tedious as there were a lot of specifics and new technology that was involved in setting this campaign up. In the end, the campaign came together beautifully with the help and hard work of all of the vendors, workgroups, and teammates!
Did you face any challenges? How did you overcome them?
Shazad: We faced a lot of challenges throughout setting up the project, including data feeds, security certificates, and remarketing content.
Luckily, we did not have to push the launch date as I built in padding for such instances within the project timeline. Getting this project done correctly and on schedule was especially important for me since this was my first big project with the company and team.
Are there other ways you've leveraged email insights to fuel your marketing mix?
Shazad: For sure, we're constantly analyzing all of our campaigns for new learnings, and nuggets of data we can test and leverage across our campaigns.
One specific way is that we track what body styles our users are clicking on within our templates, and we found that users are most interested in SUVs, trucks, and sedans. We also learned that user inventory searches are highly price-based.
We took these two data points and created a "shop by price and body style" template, which has shown to generate high click engagement and lead submission rates.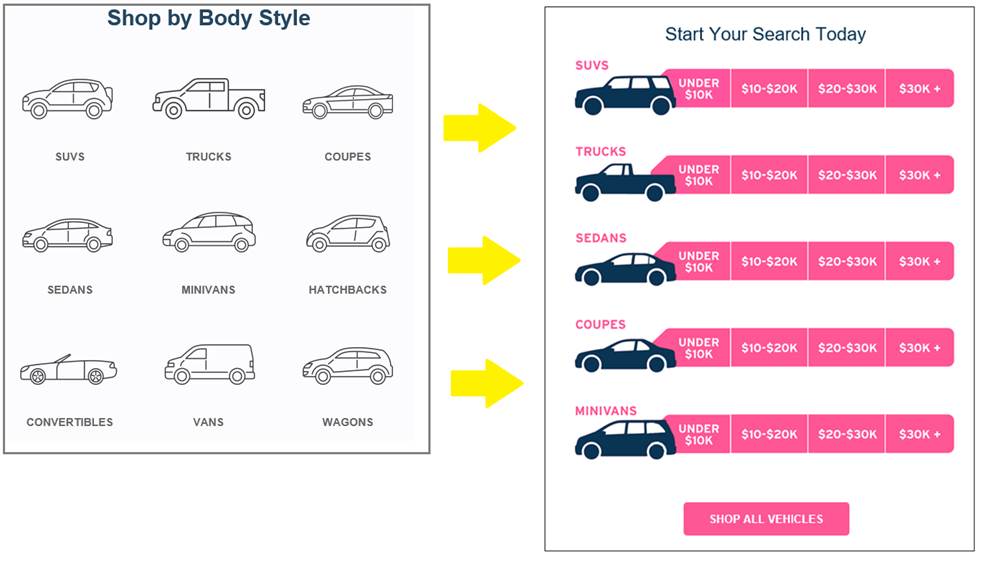 How else do you personalize the subscriber experience in other email campaigns?
Shazad: We have a very extensive database so we try to utilize this data across the board. Some other ways we personalize are:
Messaging/branding based on the customer's relationship store
Remarketing vehicle services the customer declined at the service center
Triggered email campaigns based on specific weather events in the customer's area
Campaigns based on the current equity amount in the customer's vehicle
Interactive New Year's resolution campaign where we remarket to the customer based on their interactions over the past year (vehicle purchases, vehicle services/maintenance, resolution, donations, etc.)
Personalized remarketing campaigns based on what specific/types of vehicles the customers are viewing online
Campaigns based on life events and demographic data (example life events: new parents, recently retired, increase in income, etc.)
So what's your story? How did you get into email marketing?
Shazad: In my previous life, I was on the Marketing Operations side for a telemarketing company. It began to get difficult to do business when the FCC started enforcing new telemarketing laws.
Thus, I saw the need for another marketing channel and began to learn email marketing on my own.
I created the telemarketing company's first email strategy and quickly learned that email was my new favorite passion. There was so much opportunity to do really cool and unique things.
I then furthered my knowledge in email marketing and started a new role as a marketing campaign manager within the hotel and hospitality industry and grew from there.
How do you keep learning about email and growing your skills?
Shazad: I try to stay up to date on all things email by reading tons of articles from various industry leaders—one of them being Litmus! I also try to take advantage of trainings and industry-specific conferences/workshops to constantly grow and expand my skills.
What's your favorite email trend right now?
Shazad: My favorite email trend currently, is utilizing user web data—creating triggered campaigns based on specific actions a user performed (or didn't perform) online using cookies/device IDs. For example: triggered abandoned cart/form campaigns and remarketing inventory viewed online. The stitching of the data is really impressive within these campaigns. Companies are able to identify a specific user across channels and devices and then trigger sophisticated marketing based on engagement data.
How do you think being able to utilize user web data will change as laws are increasingly privatizing or anonymizing user data? How will email personalization evolve?
Shazad: I think as the laws are growing in favor to anonymize user data, marketers will have to go the extra mile to ensure that they are compliant in the ways that they are obtaining and using this information.
Marketers and corporations may have to get more sophisticated in the ways that they are collecting and aligning data—perhaps looking into internal homegrown solutions instead of obtaining data from third party tools/vendors.
While the increased compliance laws may pose certain hurdles for marketers, it forces us to get creative and find new and different ways to market to our customers. We've seen this happen in the past when compliance around telemarketing, SMS, and CAN-SPAM got tighter. Marketers took it upon themselves to find new creative solutions to continue the conversation with their customers.
With that being said, I think email personalization will definitely continue to evolve as marketers look for different ways to drive business.
Get the secrets to really good email personalization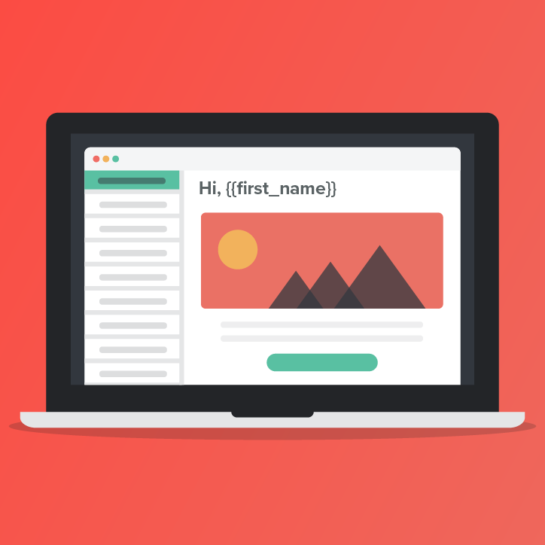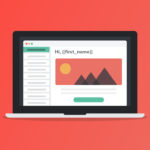 Brands that have truly mastered the art of email personalization don't just call their subscribers by name, but use data to fuel campaigns that truly create real value and delight the reader. Get hands-on advice on how to take email personalization to the next level and see real-life examples.
Most Popular
Don't Miss Litmus Live 2022 this Fall!

The Premier Email Event by Email Pros, for Email Pros.
From Anywhere–and Any Budget.

Learn More