In 2020, we launched the Email First Awards to celebrate all of the great work email teams have been doing. The inaugural winners were announced during Litmus Live Week in September. And in this blog post, we want to highlight Annett Forcier, Owner and Managing Director of EmailBoutique Digital Inc.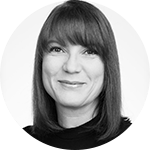 Annett Forcier
Owner and Managing Director
EmailBoutique Digital Inc.
Follow Annett on:
I had the pleasure to speak with her recently about her winning Innovator Award entry that gives email teams an efficiency boost. Read on to hear how she works, where she got her inspiration for creating EmailBoutique, and what new hobby she picked up over the summer!
So, what was your process like before you created your award-winning reusable design system?
Annett: I often saw emails that were being designed in Photoshop or Illustrator, both of which are platforms that are typically used for graphic design and print. This also meant that my clients were designing entire email mockups on a static canvas as they were stuck on the idea of having a pixel-perfect email design.
The problem with this method of designing emails is two-fold. Firstly, the emails need to function on a variety of devices which calls for flexible, responsive, and accessible design. In addition, different email platforms have varying levels of standards which meant both myself and my clients were running into a wall because of numerous technical limitations.
That's when I had my "ah-ha" moment and decided to build an email marketing design company with an innovative approach. My ultimate goal is to make the process easier for agencies and individuals who create email marketing campaigns, which is why I developed a design system from which they can build emails versus utilizing outdated or inefficient platforms that may or may not be responsive or accessible.
I'd love to hear more about your email design system and why it works.


Annett: My idea for EmailBoutique began with what is more or less a wireframe system, which helps clients understand how certain elements will behave responsively between desktop and mobile, and gives them very abstract design element mockups to show how the content will behave—before it's been designed.
This way they can examine the functionality and interactions to better understand how the email campaign will render across all platforms. For example: Why would it be better to have a two-column design or why would it be better to stack elements on mobile? This design system also helps the creative team. It offers a grid system with measurements for the assets as well as character counts for the copywriters.
Learn how to build emails faster with templates

More, more, more emails. Not enough time or resources. Who can relate? Launch a more productive, efficient email workflow with scalable, reusable, and reliable email templates.
Have you faced any challenges with your clients adopting this idea?
Annett: Yes, of course, because it means that they'll have to change their process. Today's market requires a fast turnaround, which also means that clients have to produce emails quickly. If you can't pause production but need to introduce a different kind of production process, it requires some innovative, out-of-the-box thinking.
Is there additional time? Are there resources to move in to help facilitate the changes? Or if not, can the changes be broken down into bite-sized pieces to be slowly implemented? We can't stop the workflow entirely and say, "Okay, let's come up with a new process, and let's take four weeks off." It's not going to work like that.
Once someone implements their own email design system, how much time does that save?


Annett: It can save a lot of time.
A design system speeds up production because they will have a reusable library of visual modules as well as code snippets. By the time the brief and the copy come in, we can choose the modules that will work best for the purpose of the email and the content.
At this point, the code snippets are already developed and tested across platforms. We just moved a large part of the QA checklist ahead of production. This will save us an enormous amount of time!
When a tested template goes into production, the designer already knows the measurements of the visual assets, and the copywriter is aware of whether character count is important or if the live text can just float within the modules.
This saves a substantial amount of time because the work isn't being repeated and improved. The workflow allows the team to work simultaneously.
Save time in your email workflow

Is an overcomplicated email process holding you back? Learn how to streamline your workflow for ultimate email efficiency—so you can focus on creative innovation that drives some serious ROI!
What would you say to those who might think that email templates or design systems limit creativity?
Annett: A design system is a modular layout where technical limitations of platforms and other technical details are already considered. It also ensures everyone follows brand guidelines and today's best practices. Not only are these methods efficient, they also lead creatives in the right direction. The more we can streamline parts of the process, the more time we have to be creative and innovative. I say there's plenty of room for creativity.
"A design system is a modular layout with reusable components. It ensures we follow brand guidelines and today's best practices." CLICK TO TWEET →
Beyond that, how do you come up with ideas for innovative digital design? Where do you look for inspiration?
Annett: Definitely Really Good Emails. They're a great resource for inspiration when I'm looking for creative input and coding styles.
I also visit Milled.com when I research emails in the retail sector.
Finally, I find inspiration in my own inbox, but I need to be better organized. I'm following the Women of Email and Email Geeks, and love how active and helpful the members are. I like to contribute to both groups as much as I can.
What's been your favorite email that you've worked on so far, and why?
Annett: Oh, there've been many, but I would say the Lululemon Master template which won me this award and was featured on the Feedback Friday with Really Good Emails.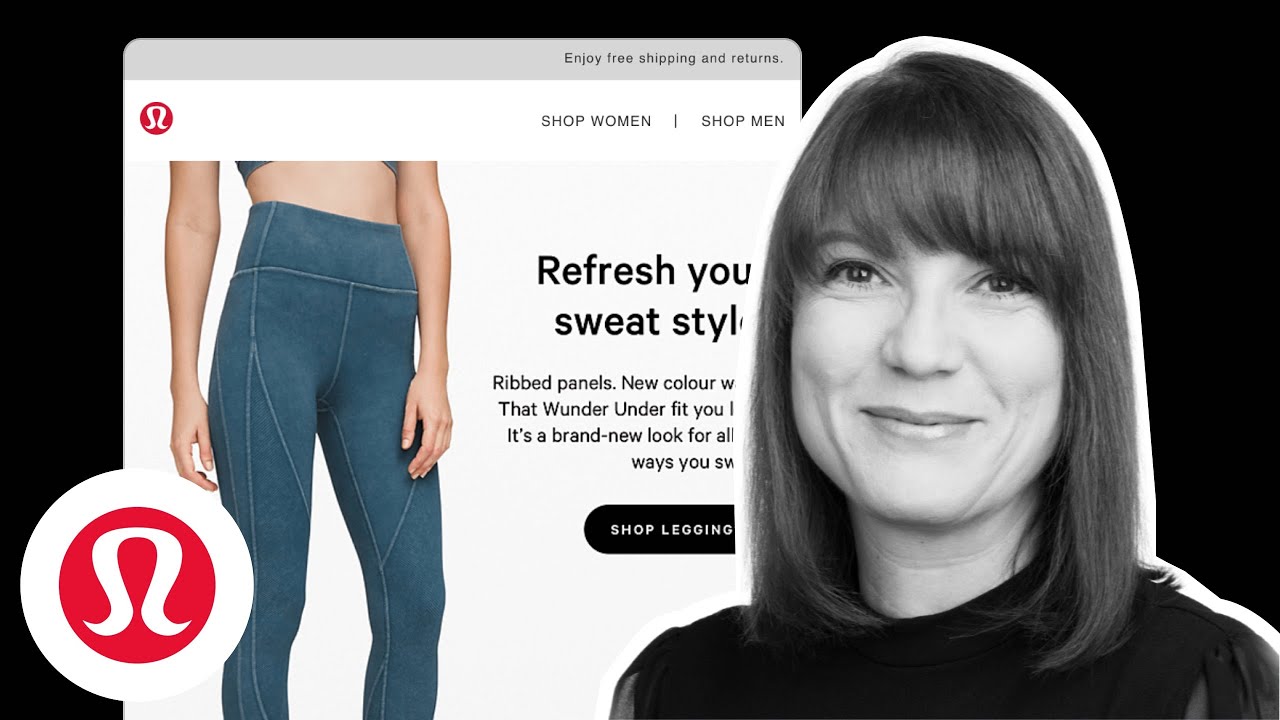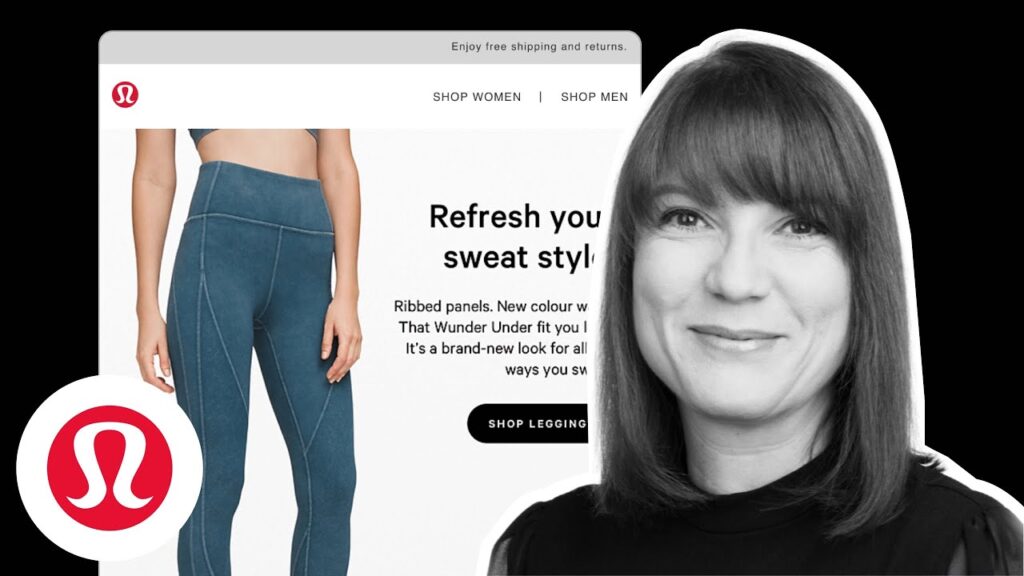 It was the first time that a brand allowed me to introduce the approach I am advocating for. Really good teamwork between creatives and developers made this project a big success. The Lululemon emails are still using this template. This makes me very happy.
How did you get into design in general and then also email specifically?
Annett: My background is web design and development. I have always been interested in both fields. Back in 1999, there was no education offered in this field in Germany. I started as an intern and learned on the job until I landed my first full-time position.
Fast forward to Canada where I applied for a job at a Vancouver agency who was looking for a web designer & developer. But as it turned out, it was 100% email production.
I thought, "Let's give it a shot."


Looking at email code for the first time, I had a déjà vu moment because the code looked pretty much exactly like the websites I used to code back in 1999. It was a challenge, but I quickly got hooked!
That's awesome. So you've been doing this for a long time already. How do you continue honing your craft?
Annett: There is always something new to learn.
Over the last years of my freelance work, I have worked with 31 email service providers. They all work differently.
If I don't design the email myself and I receive a mockup, I receive Photoshop files, Illustrator files, PDF files, Figma files, Sketch files… I like to be up to speed with the latest tools, so I've learned how to use all of these tools and more! When I take on projects, I like to become part of the team if possible. I adjust to my clients' process and try to figure out how I can best support the team. Receiving feedback that I've been helpful and made the team's lives easier is a huge motivator for me and that makes me really happy.
At the end of the day, there's always something new I can learn.
What are your favorite design or coding tools?
Annett: Well, right now, it's Figma because it saves me a lot of time. I also love my email design system because I can import wireframes and complete the design. I can also easily export and amend, which is great. I see font sizes. I see headings between elements. So, at the end of the day, it saves me a lot of time.
I have a strong preference for tools that are user friendly, efficient, and save me time.
Create emails without code—for real!

Empower anyone—no matter their technical skills—to build on-brand, error-free emails without code. Save up to 75% on development time with Visual Editor in Litmus Builder.
Do you have a favorite design or development trend that's really hot right now?
Annett: Well, I love the fluid hybrid approach because of its efficiency. Instead of just focusing on responsive emails, this approach encourages out-of-the-box thinking. Tables and <div> containers are already stacking, and are naturally fluid with the design which allows us to clean up the code a little bit and make it more condensed. I prefer modular code snippets over nested tables. I like the code clean and lean, with good comments. When I code, I like to keep the next developer in mind. So, that's something that I like, and hope it becomes trendier.
So I heard you picked up roller skating over the summer. How did that happen?
Annett: Well, I blame COVID for that! I wanted to be able to respond with something cool if someone asked me what I've been doing during COVID.
My favorite movie of all time is "Whip It." I just love that movie. A few years ago, I was sitting on the couch with my niece watching that movie, and I told her that someday, I'm going to be in a roller derby to which she replied, "Auntie, you know that you're lying on the couch with a broken foot right now, right?"
Once I remembered that, I was like, "You know what? Maybe it's not roller derby, but I could at least start roller skating."
It's so much fun. When I'm on skates, I forget everything. Nothing else is of importance.
You're making me want to start roller skating, too.
Annett: I highly recommend it. My only recommendation is to wear protection and learn how to fall. Because we all fall. Actually, when someone falls in my roller skating class, we clap! We do that because everyone falls when learning something new, and it's very important to fall correctly so you don't get hurt. We get up and start over.
There's nothing wrong with falling.
Most Popular
Don't Miss Litmus Live 2022 this Fall!

The Premier Email Event by Email Pros, for Email Pros.
From Anywhere–and Any Budget.

Learn More