With summer drawing to a conclusion (unfortunately) brands are gearing up for the last quarter of 2022, which includes the busiest and most anticipated time of the year… the holidays! But just because email marketers are busy preparing all things festive, it doesn't mean they haven't been sending some dynamic summer emails!
Check out the Litmus team's favorite emails from August—including the simplest, yet very effective plain text email you've ever seen, brightly colored footwear, and even an email all about toilet paper.
Kelly Paszamant
, Director of Demand Generation
Subject Line: How to store 48 rolls of toilet paper 🤔
Preview Text: A very comprehensive guide (if we do say so ourselves)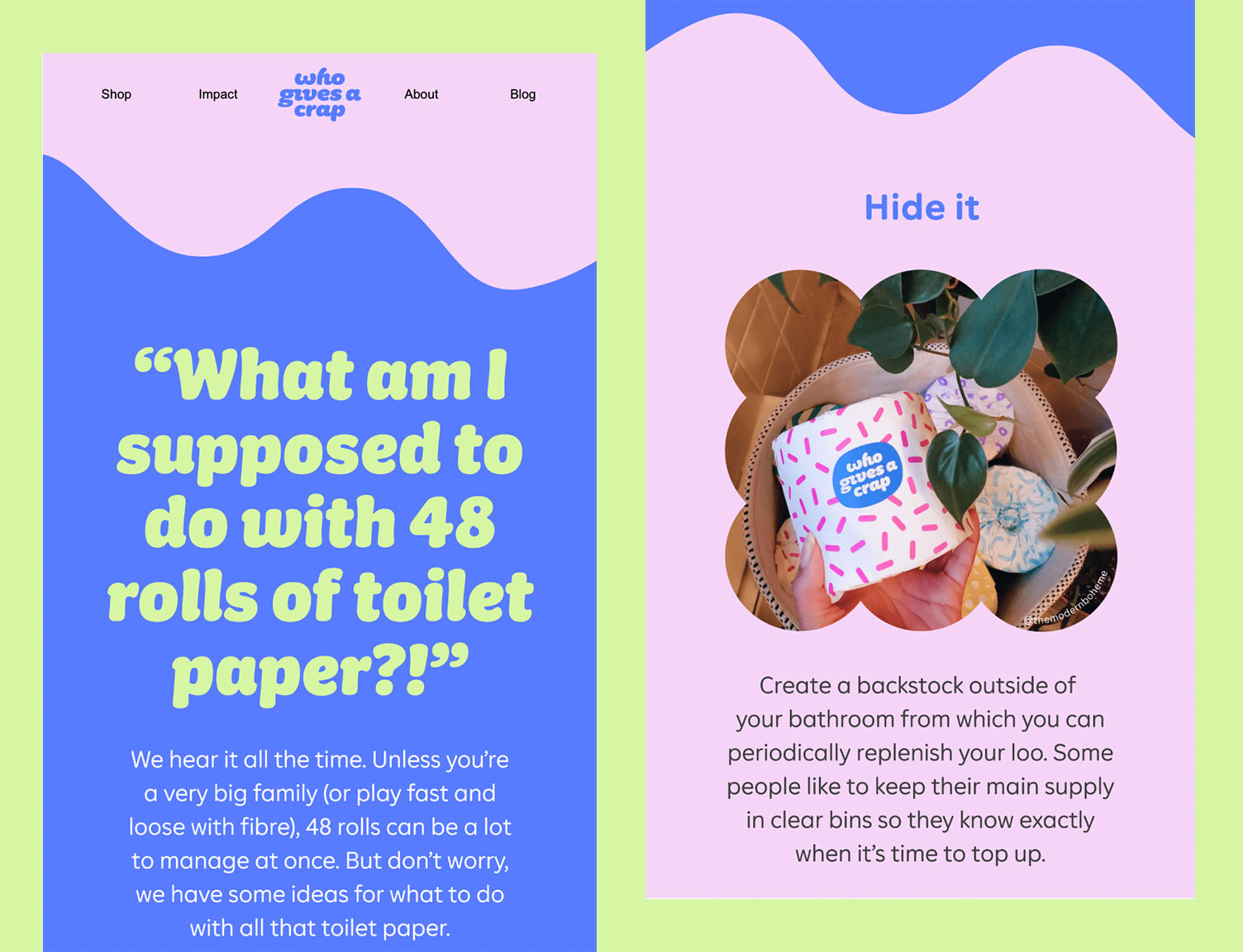 Kelly says: What stands out is the humor and creativity focused on an otherwise mundane topic. It's toilet paper—we only talk about it when people are hoarding it! This is a fun, quirky way to remind me to stock up on TP. It made me laugh, and their design is always amazing! (Check out their Where's the Loo edition if you're a Where's Waldo fan.) Bonus: they're a brand that delivers to my door with zero plastic involved, and donates 50% of their profits to support clean water and sanitation. And yes, I just stocked up. You should too.
Subject Line: Run in Flying Color
Preview Text: Meet Thrive Yellow.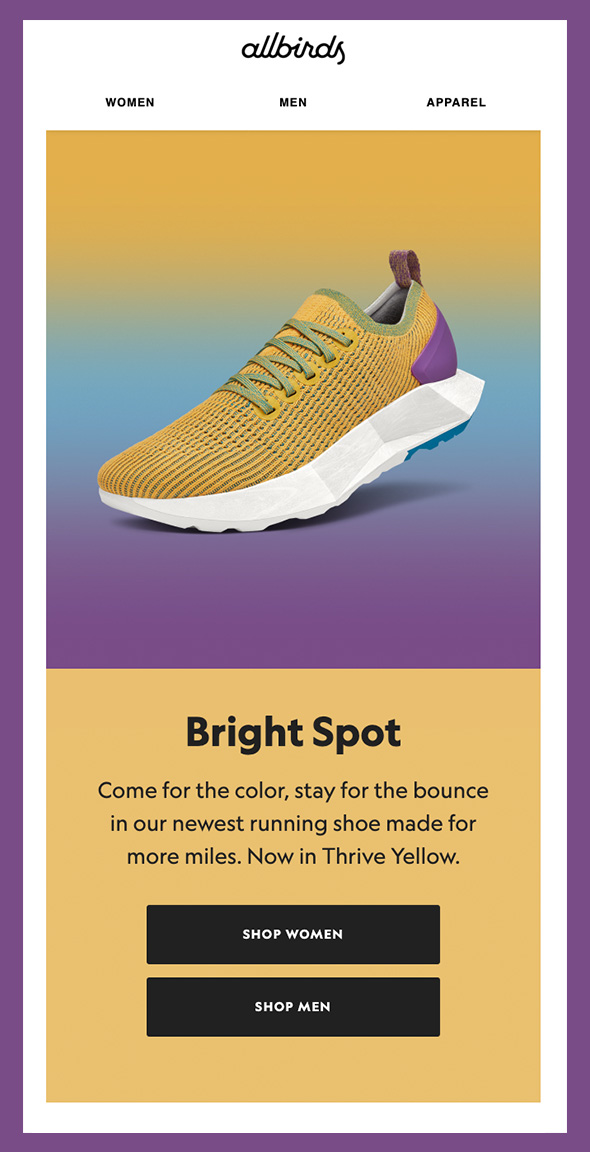 Kelly says: This email delivers exactly what they promise: the color. The design of the email just made the new color launch stand out and really pop. It's simple, to the point, and all about the shoe—and that yellow. Whether it's your style or not, it makes it a statement!
Jess Materna, Director of Product Marketing
Subject Line: Get 818 Tequila on 8/18.
Preview Text: It just makes sense.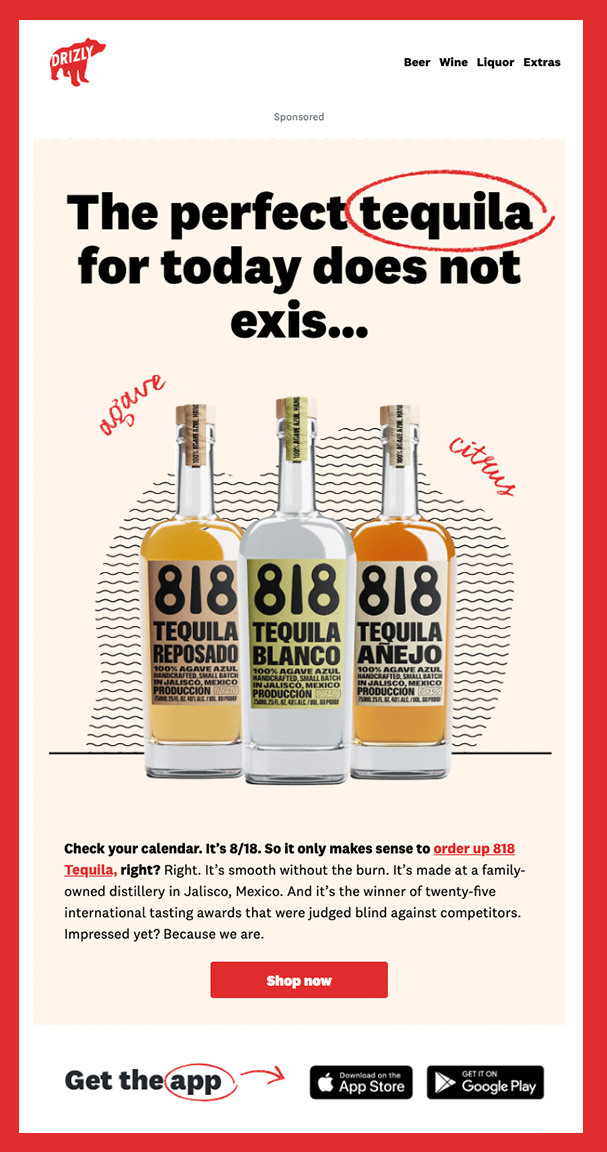 Jess says: I'm a big fan of Drizly's email game in general! I love the simplicity and style of this email. I thought the subject line caught my attention and love that they aligned the timing of the send with the calendar date that matches the brand name. The main copy is again simple, conversational, and friendly while still touting the accolades of the product.
Nicole Swift, Customer Support Senior Manager
Subject Line: Never lose a Confluence page again
Preview Text: Upgraded shortcuts, draft navigation, Excel file viewing, and more!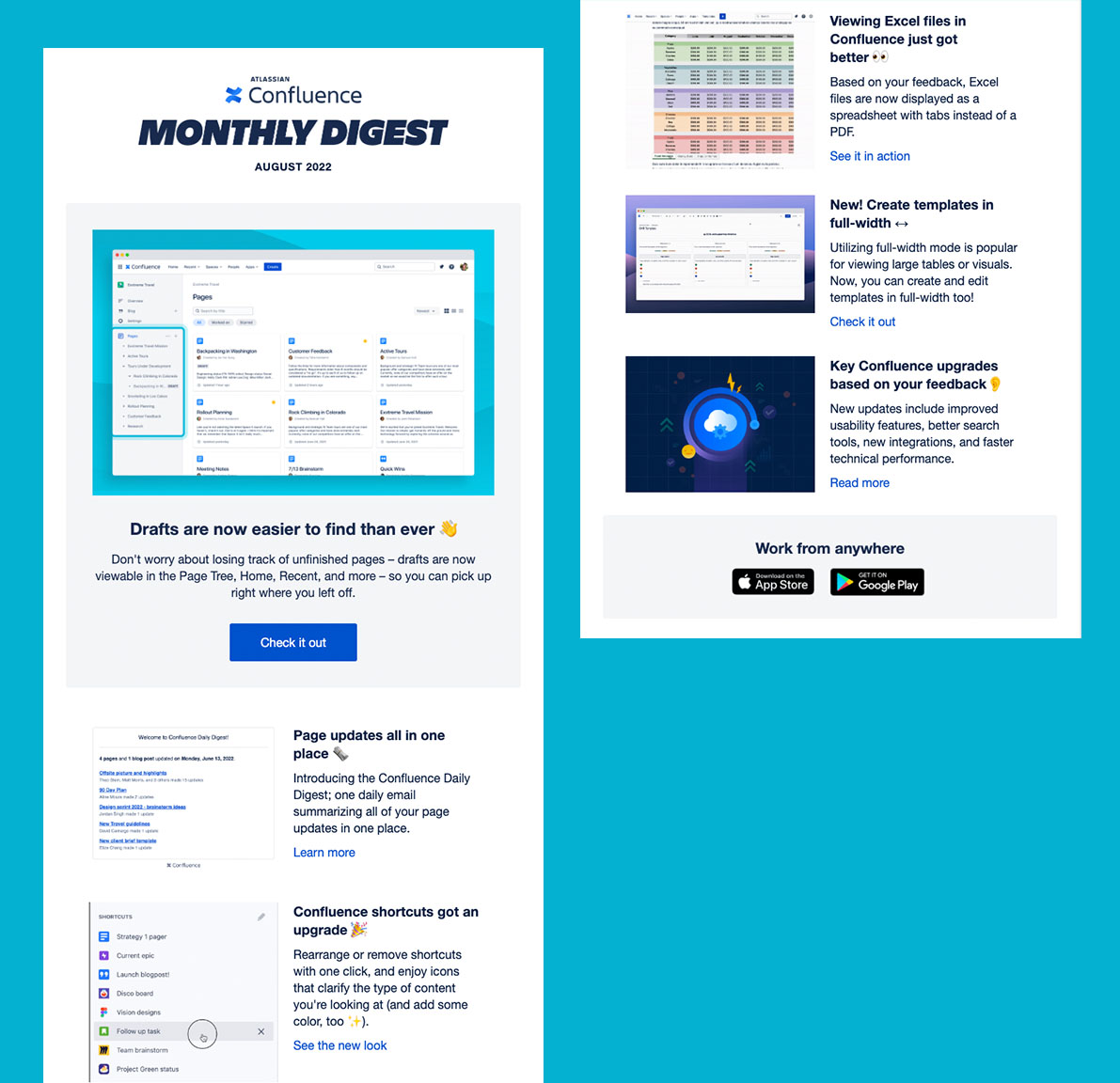 Nicole says: I could not wait to open this email because the subject line was telling me there was now an answer to the problem I frequently have! I appreciate that this news was also at the top of the email, not buried in one of the smaller updates below so I didn't have any disconnect or confusion. As a Customer Support person, I really love the emphasis on how these updates were made from requests and popular use. The copy is short and clear for each update and the image helps even more. Great updates newsletter!
Subject Line: You're Invited: Get Your Support Team the Recognition They Deserve
Preview Text: Leaders from Stonly, Wistia, and Okta discuss in a live conversation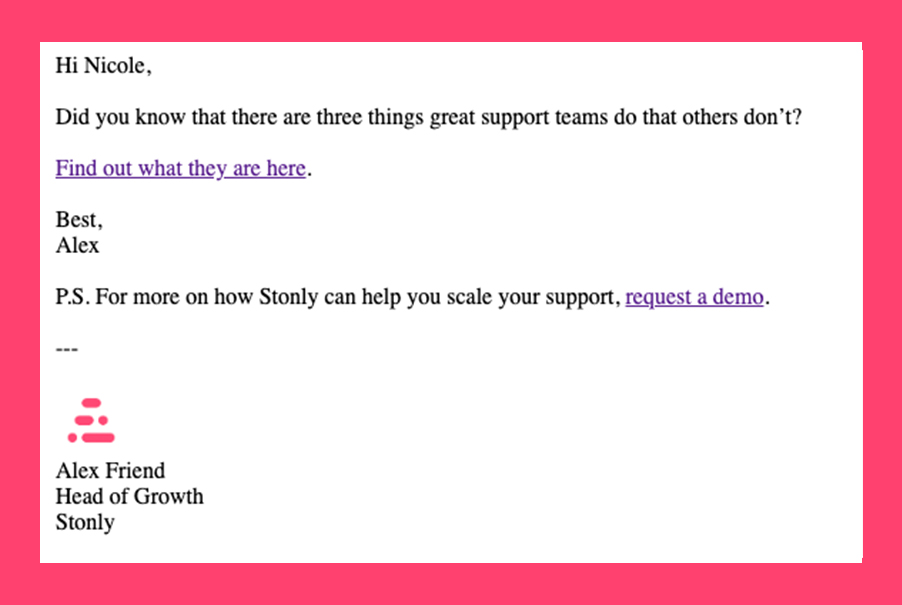 Nicole says:  I'm seeing a lot of plain text style emails lately and I don't hate it. This company has been using this format for their webinar invites recently, so it must be working! But also, how could it not? It's such a classic format with the left-aligned text links, the bulleted points, and the short, direct message. It was clear to me what takeaways I would have from the event and it's a great topic. I signed up of course!
Subject Line: There's gold in this email . . . 💍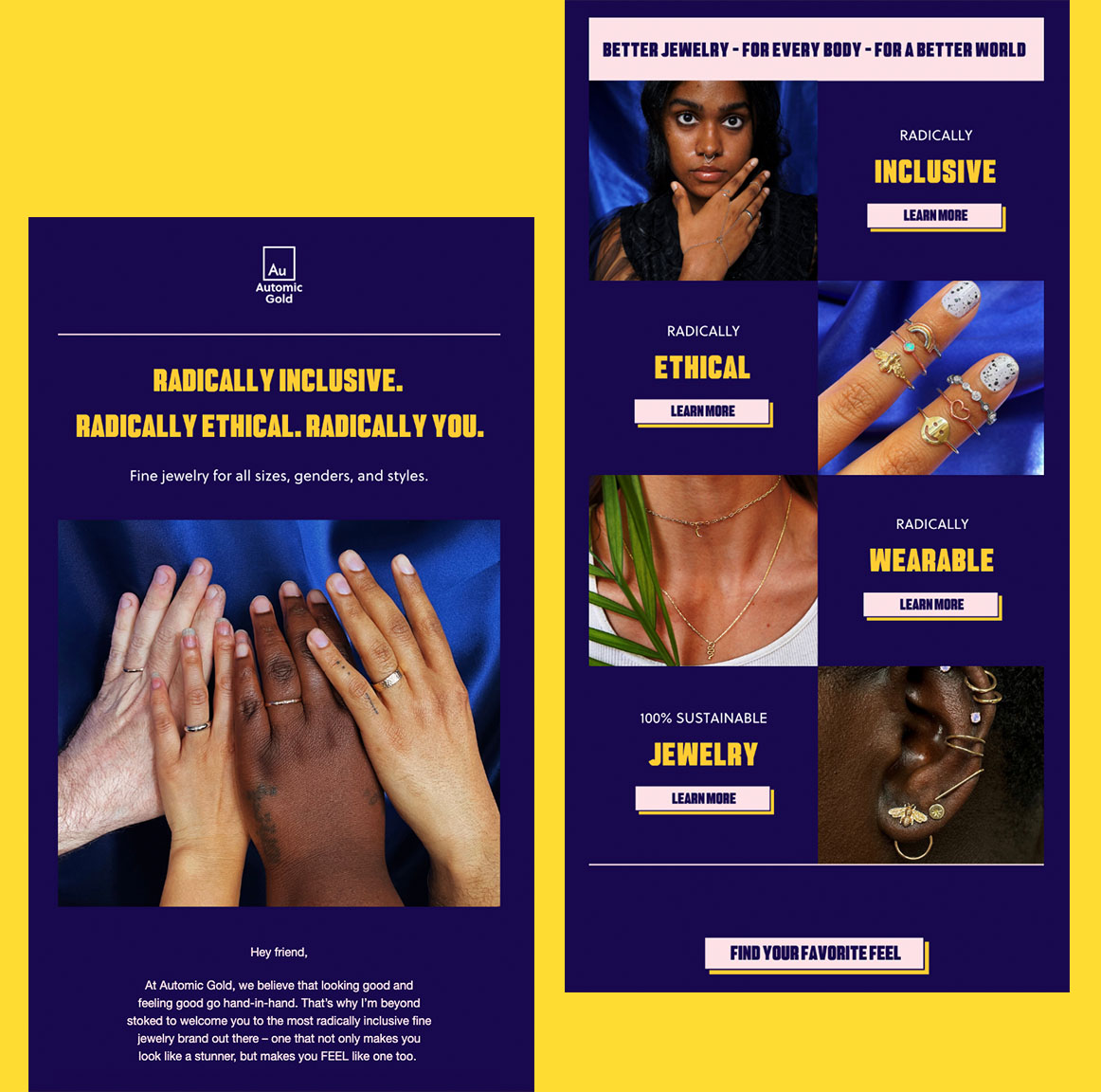 Nicole says: I love how this email (one in a welcome series) highlights what is special about this company and their products. They have a signature purple color they use for their brand that is carried through in this email and even their packaging. The repeated use of the word "radically" embeds their ethos. Overall I love how they are sharing the company's mission and purpose so I can really connect to them! The whole series establishes a great foundation with their audience so that I don't just become a one-time buyer, but a fan and advocate of their product.
Subject Line: It's Tomato Time!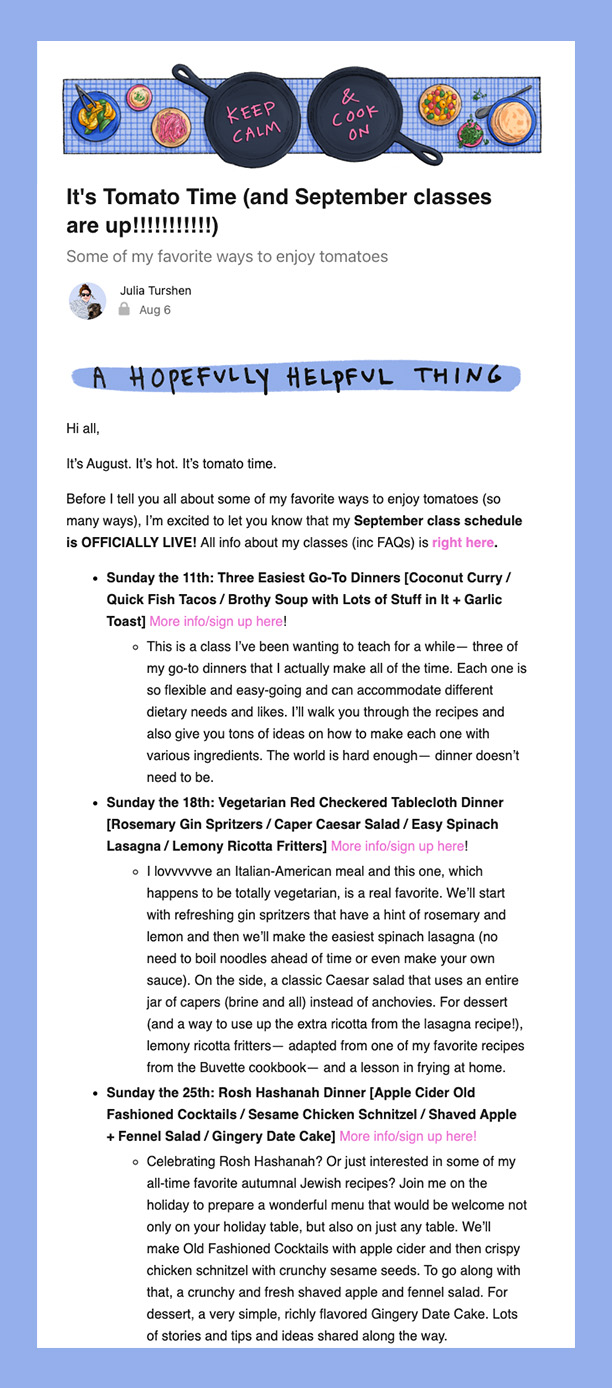 Nicole says: What I really love about newsletters is when people write in their own voice and you can really hear it. Starting with the subject line, to the descriptions of the classes and recipes, I can hear the writer and her passion for these topics. I will refer to this email, again and again, thanks to the multiple tomato recipes that all look delicious and easy. This is how you create a connection with your audience that makes you feel like a friend.