Atlantis Dubai cut email speed to market by 60% with Litmus & Salesforce
With Litmus, Atlantis Dubai saves an average of five hours on every single email, plus can rest-assured that each email will results in the best possible customer experience to drive the best results.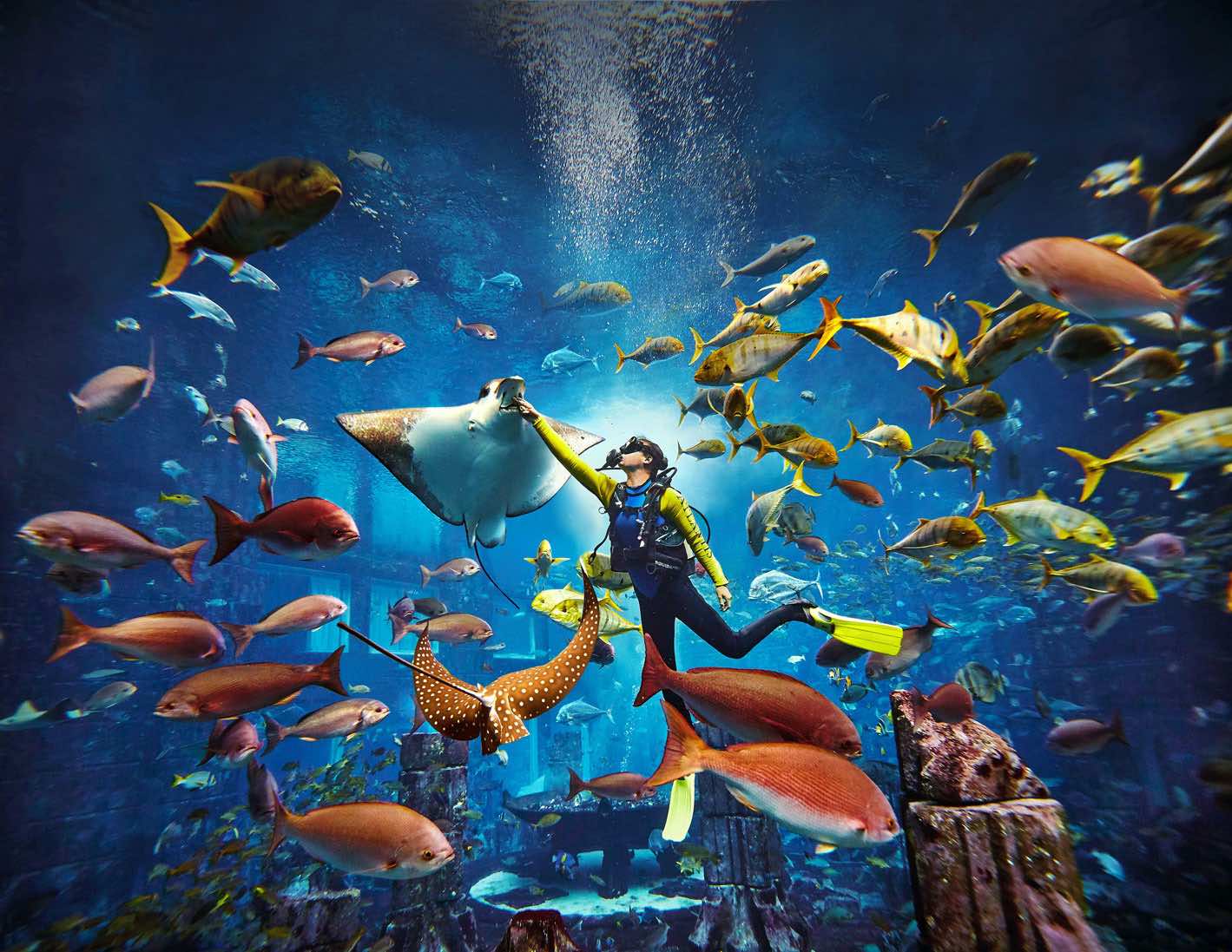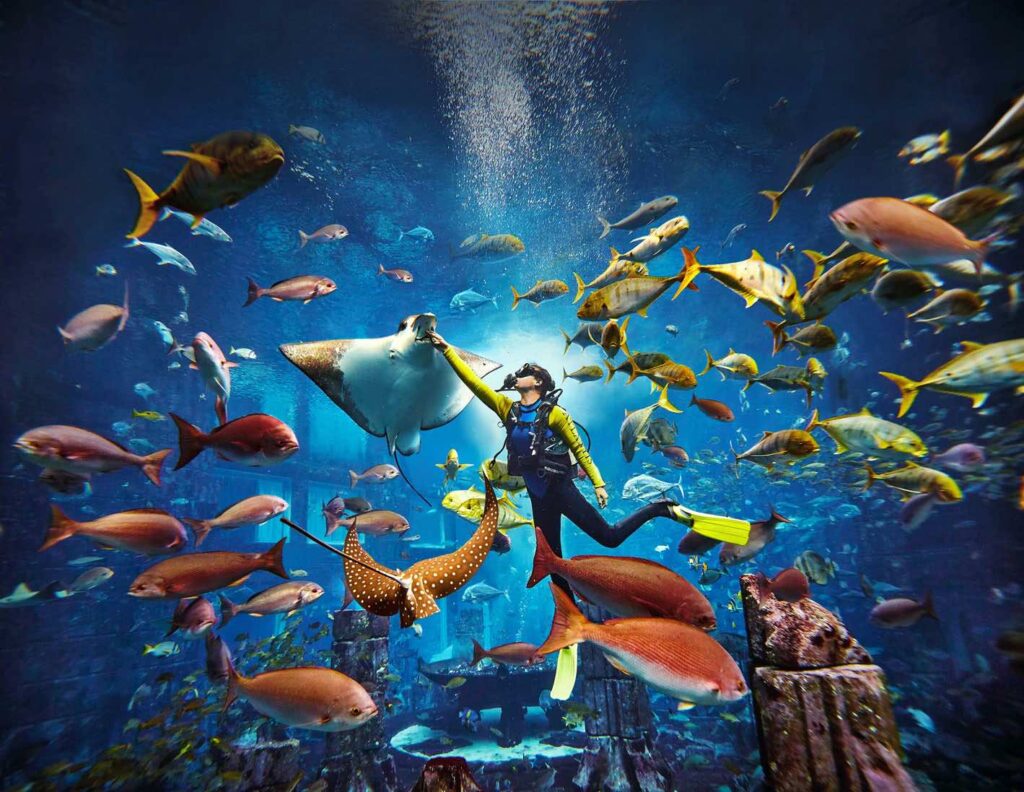 Litmus Delivers Results
60% increase in email workflow efficiency
5average number of hours saved on every email
Atlantis Dubai is a renowned luxury destination consisting of two extraordinary resorts; Atlantis, The Palm and Atlantis The Royal. Spectacularly situated on the crescent of Dubai's iconic Palm Island, this majestic destination is home to mesmerising experiences that will give you a holiday of a lifetime.
Thrill-seekers can enjoy record-breaking rides at Aquaventure Waterpark, the world's largest waterpark. Those looking to discover our spectacular marine animals can wander through The Lost Chambers Aquarium offering underwater views of 65,000 marine animals. Guests can meet our friendly marine mammals at Dolphin Bay and Sea Lion Point. For food lovers, Atlantis, The Palm is an extraordinary culinary destination, with award-winning restaurants and celebrity chef experiences.
The team at Atlantis Dubai is known for crafting exceptional customer experiences from the time of booking to beyond the stay, and the email channel plays a central part in this.
The Challenge
The CRM team at Atlantis Dubai has a comprehensive program including campaign, tactical and automated journey emails. Sending over 40 million emails per year requires meticulous planning and substantial time resources.
They selected Salesforce Marketing Cloud as their preferred CRM channel, database management and automation platform. In addition, they moved the complete email build, testing and deployment steps in-house to improve quality control and their speed to market.
Salesforce Marketing Cloud proved to be the effective solution they needed for sending emails. However, as the business scaled and grew, the range and number of campaigns and initiatives to be supported also grew. To become more efficient, the three person email team first tackled a time-consuming review and approval process that included as many as 10 stakeholders, and lacked a centralised system for collecting and implementing feedback.
Secondly, they required a solution that would allow them to quality check how emails rendered across various devices and email service providers, both desktop and app-based.
Lastly, they recognized the need for more in-depth insights into how subscribers across various segments were actually engaging with their emails. This would help the email team understand what content created the best possible customer experiences and would achieve their digital KPIs. This was especially challenging given the introduction of Apple Mail Privacy Protection and the impact it had on email analytics.

"Litmus has helped us streamline our email review process, deliver consistent brand experiences at scale and gain deeper insight into what drives customer behaviour through their advanced analytics."
How Litmus Solved the Challenge
After reviewing what options were available on the market, Litmus was selected for a number of reasons:
The integration with Salesforce Marketing Cloud was especially important
Intuitive and fast email workflow optimization options
Variety of email client and device previews
Unrivaled subscriber engagement email analytics
Initially, they signed up for a Litmus Plus plan and after 12 months upgraded to a Litmus Enterprise plan to leverage greater efficiencies in their workflow approval process.
Their Litmus Account Manager helped them quickly and easily get up to speed on how to get the most out of their Enterprise plan. With Litmus Enterprise and Salesforce combined, the Atlantis Dubai team can now easily test emails—including those with dynamic content—as they build in Salesforce with the integrated Litmus email previews. Their rigorous email testing process helps them catch and fix issues before they review with their internal stakeholders, including senior executives.
They transformed their email review and approval process by aggregating all feedback in a single, centralised location within Litmus Proof. Team members could provide their inputs in a collaborative and conversational manner, ensuring all viewpoints were considered and helping them make informed email edits, which greatly reduced the overall review cycle period.
Once emails are approved, the team runs a final, thorough pre-send test in Litmus to check all key elements that contribute to crafting an exceptional subscriber experience, such as device-specific email previews, accessibility checks, link functionality, image blocking, and more.
After an email is sent, Litmus Email Analytics helps them get a clear view of how their subscribers are engaging with their emails so they can tweak segmentation rules and understand the content, tactics, and calls-to-action that resonate best. They are also able to gain valuable insights into which email clients and devices are most popular with their audience to inform design decisions and device testing prioritisation. In addition, they can track the impact Apple Mail Privacy Protection (MPP) has on their email audience. The Litmus Insights digest adds additional value by providing weekly summary snapshots of aggregate campaign performance.

"As a Digital Marketer, our job is to know and understand who our guests are and serve them content personalised to their needs. Litmus has helped us achieve this through their actionable analytics insights."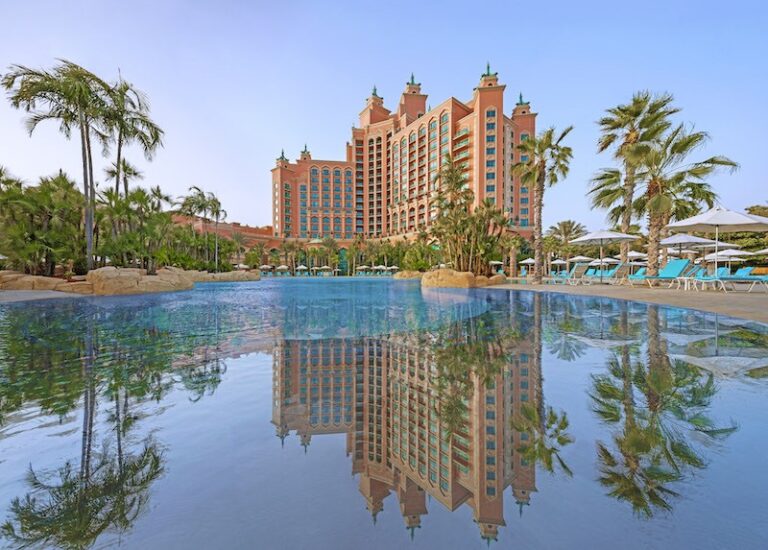 The Results
Once the team began utilising all of the features and integrations available in their Litmus Enterprise plan, they immediately recognized the benefits. They save an average of five hours cumulatively on every email and are able to turn around email requests 60% faster. Stakeholders who need to review and approve emails appreciate how seamless and collaborative the Litmus solution makes that process. Perhaps most importantly, the team gains complete confidence that every template is optimised and each email will result in the best possible customer experience to drive results.

"Litmus has really changed the game for the team in terms of efficiency. Being able to give quick and precise feedback while being able to tag the right people has made the process seamless. The approval with just one click also allows for quick deployment. Seeing how the emails are displayed through different devices also gives us the opportunity to optimise our emails for any receiver. It's been an excellent tool that the team finds very useful!"