An affordable, easy way to drive better email results
As a one-person email team, you have a lot on your plate—and likely not a big budget. Litmus Basic is here to help. Make no mistakes with the power to build, QA test, and preview your emails in 100+ email clients—including Dark Mode—in one spot. In seconds. And less issues mean more conversions.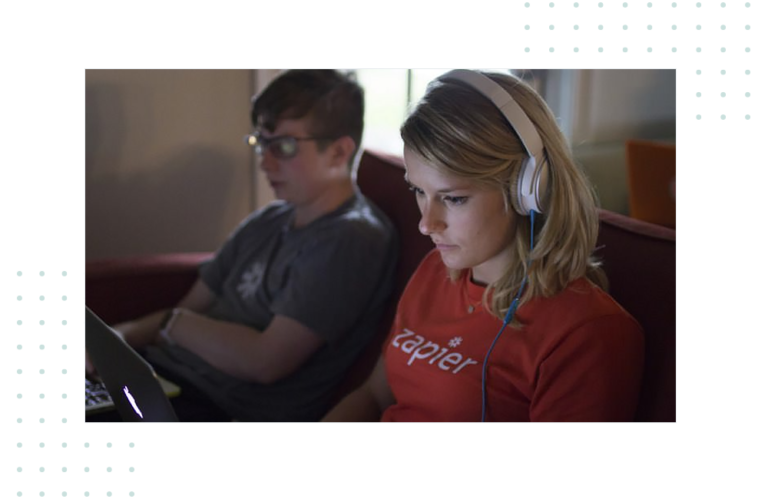 "Litmus allows us to catch errors more easily and helps us be more aware of how our emails look to our subscribers—insights we did not have before."

Sean Kennedy, Product Marketer at Zapier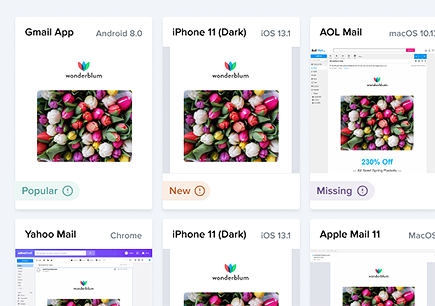 Create pixel-perfect emails every time
Email clients update every 2 days on average, so it's not enough to simply test at template creation. Preview emails in 100+ email clients and devices—and filter by keyword or overall popularity for quick focus.

Build on-brand, quality emails quickly
Get rid of manual steps and save critical time. Build beautiful emails in our HTML Code Editor or our codeless Visual Editor using your existing templates. No lengthy set-up or training required.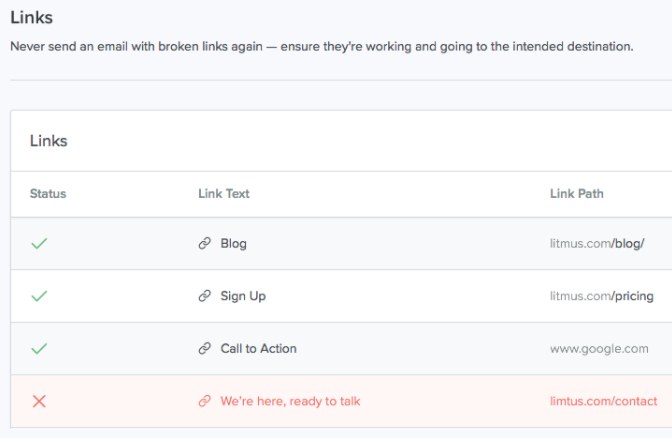 Catch costly errors before you send
Remember the last time you (or your boss) caught a mistake in your email… after you sent it? Automatically analyze subject lines, verify links, and check your code for critical accessibility tags—before you send.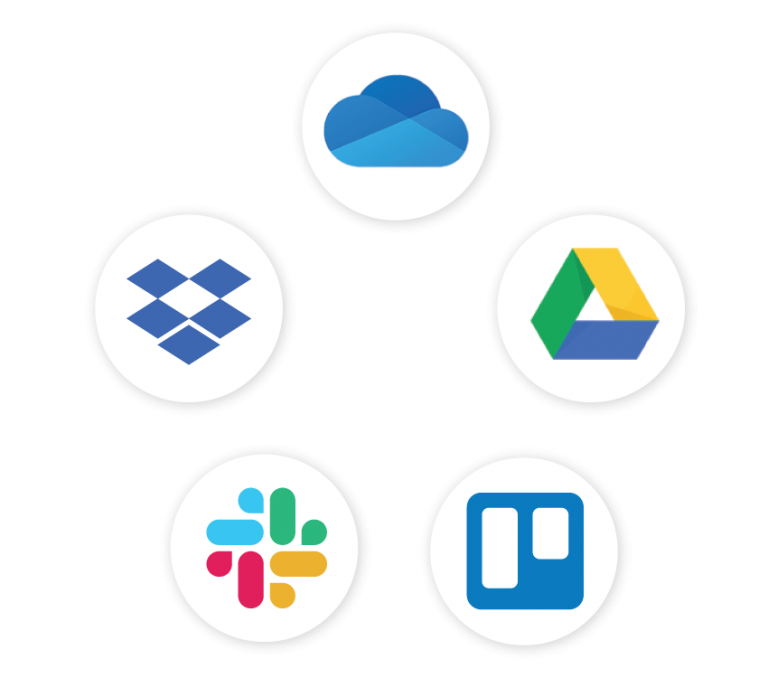 Integrate and improve workflows
Litmus works where you do. Combine all of your favorite tools and cut down on tedious, time-consuming tasks with direct integrations with Slack, Trello, Dropbox, OneDrive, and Google Drive.
Join the 700,000+ marketers who use Litmus to quickly build and test their emails, maintaining a great on-brand subscriber experience, every time.
Try it free for 7 days
Upgrade or cancel at any time. No long-term commitment required.
Try it free for 7 days
Upgrade or cancel at any time. No long-term commitment required.
Create your Litmus account and start testing your emails in just seconds
Create your Litmus account and start testing your emails in just seconds
What Users Are Saying on