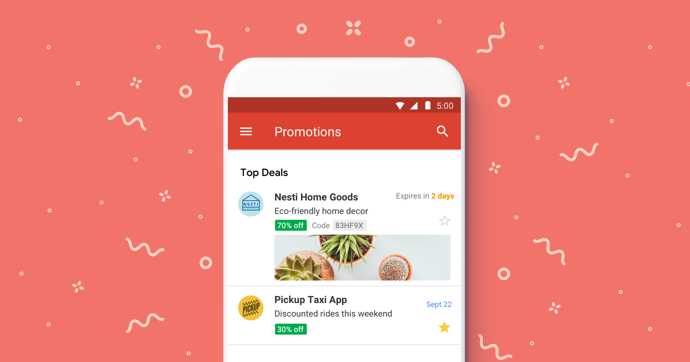 Watch the Webinar
Gmail's Promotion tab got an update, providing email marketers with brand new, more visual opportunities to deliver more value to Gmail users. In addition to standard inbox text (like a subject line and from name), marketers can now include additional information like promotion codes, a featured image, and deal expiration dates—all visible to your subscribers before they open your email.
---
"We're excited to team up with Litmus to empower marketers with the knowledge and tools they need to optimize their email for the new Promotions tab and deliver more value to our users." 
Jordan Grossman, Product Manager, Gmail
---
Watch this exclusive webinar with Jordan Grossman, Product Manager, Gmail, and learn…
How enriched previews and bundles are making it easier for subscribers to find the most valuable messages in the Promotions tab
How early adopters are utilizing the new Promotions tab functionality, and what they've learned
How to set up and customize enriched previews in the Promotions tab with the new Gmail Promotions
Builder by Litmus
What best practices to follow and common mistakes to avoid
We cover everything you need to know about Gmail's new Promotions tab and answer the most commonly asked questions from the email marketing community.
Meet Your Presenters

Jason Grossman
Product Manager, Gmail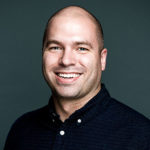 Jason Rodriguez
Community Evangelist, Litmus