Let's clear the air first: There's no perfect subject line.
Yes, I said it. What works for one brand may not work for yours. And what does work may not always. The world is changing. People are changing—and your subject lines have to adapt to rise above the busy inbox and win those coveted email opens. But not just any email opens. The ones that matter.
So why are we here, then?
We're not out to mislead you, but rather, to guide you toward perfection.
Writing subject lines is hard. Even for someone like me who's been doing email marketing for over a decade and now does content for a living. So I get it: It seems like the entire world—at least your job—is riding on your email's subject line. What will get your email opened, clicked on, and converting? Let's find out.
We'll cover a lot, including real-life examples, so feel free to check out our infographic summary below or skip around to the details that interest you:

Why you should care about email subject lines
With email as a primary method of communication—even more so since the COVID-19 pandemic began—the average person receives over 100 emails a day. How can you make your email stand out from the sea of emails in your subscribers' inboxes? That's where the subject line comes in. Use it to get your subscribers' attention and your emails opened!
And while Apple's Mail Privacy Protection has thrown us a curveball, that doesn't mean we shouldn't care about opens anymore. It just means we may not be able to track them (at least for Apple Mail users), which gives subject lines an even more critical role to get people to engage further.
But first, let's bust the #1 subject line myth
True or false: Certain words or characters will land your email in the junk folder. Think, using ALL CAPS, the word "free," or exclamation points!!! There are tons of lists of spammy words to avoid, after all.
This is one of the biggest lies that just won't go away (other than "email is dead").
The truth is, spam trigger words are a thing of the past. It's an old wives' tale that certain practices will get you immediately marked as spam. Spam filters can be triggered for a variety of reasons, but specific words alone are rarely the culprit.
As long as your email authentication and engagement are both great, don't worry about supposed "spam trigger words."
So, what do the experts say?
There's a lot of advice out there on how to write the perfect subject line, including long lists of examples you can just copy and paste into your own email. Some "best practices" are even conflicting.
It's worth mentioning again: There's no perfect subject line.
So, consider these tried-and-true tips from email and copywriting experts as simply a jumping-off point as you fine-tune what works best for your audience. And go ahead, mix and match them.
1. Welcome everyone's ideas
This advice from Ashley Spencer, Manager of Digital Marketing at Chubbies, is a great way to kick off this series of expert tips: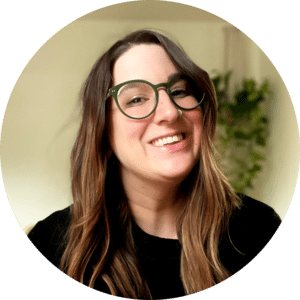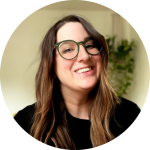 "Get your team involved. Heck, get the whole company involved! Call out for company-wide brainstorms and get those creative juices flowing. You just might have a superstar subject line writer that works in accounting."
I strongly believe there are no bad ideas when brainstorming, only ones that inspire even greater ideas. And bringing in folks outside of your team? Genius. Because it's that diversity of thought that pays off.
It's no wonder Chubbies is so loved for their subject lines!
@Chubbies Just plain amazing Subject Lines. Always a delight! pic.twitter.com/Sjj3VERiPq

— Yanna-Torry (@YannaTorry) May 20, 2021
2. Think beyond the subject line
Now I know we're talking about subject lines here, but keep in mind your subject line doesn't live in a vacuum. Litmus' own Senior Manager of Email Marketing, Jaina Mistry, explains it well: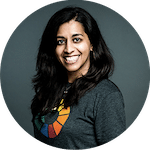 "Your subject line, sender name, and preview text all work hand-in-hand. Think of your preview text as an extension to your subject line. Craft subject lines and preview text that work together and make sense when read together. And avoid repeating your sender name in your subject line or preview text."
So, when crafting a compelling subject line, consider it as just one part of the story on your email's "envelope." If your goal is to get someone to open, then remember that your sender name and preview text are also front and center.
Look at this combo:

Chubbies does a great job of having the preview text complete the subject line. But the subject line could also stand alone if you couldn't see the preview text (this is totally on brand for Chubbies, by the way).
3. Don't focus too much on length
How long should your subject line be? In an interview with Joanna Wiebe, Founder of Copyhackers, Joanna told us: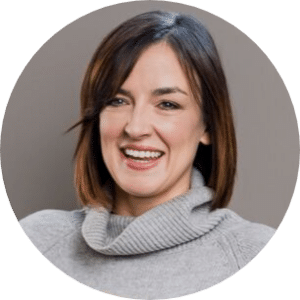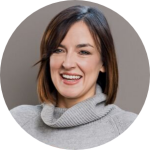 "When you think about the fact that most marketers are told to go for about 45-60 characters, it stands to reason that the subject lines that might stand out are likely to be different from the standard. So you'd want to go very, very short—like one word—or maybe even quite long.
For clients, I've written insanely long subject lines that push right to the end where the tool won't let you add any more characters. And that's purely so that it looks different in an inbox.
Do things that others aren't doing. So go short or go really long."
And Jaina is on the same wavelength: "There are no hard and fast rules in terms of subject line length. If your subject lines do veer more on the long side, front load the subject line with the most relevant part. And test subject line length with your own audience!"
The takeaway? Don't focus too much on character counts. Instead…
4. Focus on your subscriber
See? I'm not the only one saying this. Emily McGuire, Principal of Flourish & Grit, shares her best tip to polish your subject line game: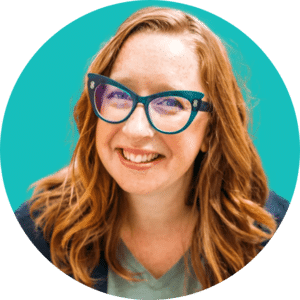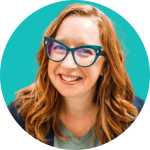 "Start injecting the word 'you' into subject lines more. As marketers, our job is to make it really easy for people to say yes. Making it obvious for your subscribers to see themselves in your copy will do just that."
Here's why Emily says it works:
Subject lines are commonly written with the brand as the subject making it more about the brand than the subscriber.
Subscribers need to know WHY they should open your emails. If it doesn't have anything to do directly with them, why should they care?
It's a mental shift that helps you start writing copy that centers your subscriber as the subject instead of you or your business.
5. Show practical proof
On the flip side, using 'I' to show social proof also works wonders.
Jordie van Rijn, Email Marketing Consultant and Founder of Email Vendor Selection, discovered this for himself during subject line testing: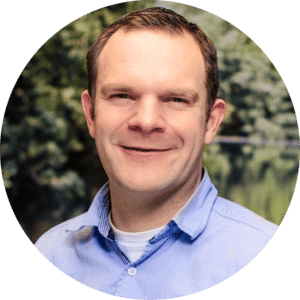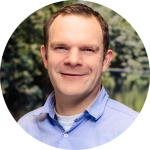 "Do people want to get a promise of their own results? 
And should you include their outcomes in your subject line? Or would they rather see how someone else did it, like an example or case study, as some kind of proof?
So I tested two subject lines:
You'll get [result they want] with this [tactic used]
I got [result they want] with this [tactic used]
As you see, it's only one small change of 'I got' versus 'You'll get.' But that changes the meaning completely. In this test, there was an 8.49% lift."
If you want to learn more about Jordie's test, check out his article on the Data & Marketing Association (DMA) blog: Personal Promise vs. Practical Proof.
6. Personalize your subject line
Data by Yes Lifecycle Marketing has shown that personalizing subject lines can increase open rates by 50%! While there are many ways to personalize emails, the first name is what usually comes to mind. Why? Because it works—if done well.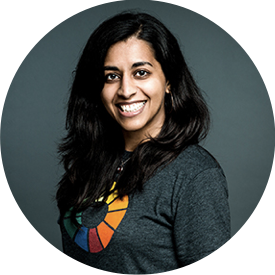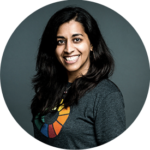 "First name personalisation can improve your open rates, but the tactic can also decrease your click-to-open rate (CTOR). It's the 'magpie' effect where something has drawn the subscriber to open, but they have no real intention of taking any action.
In our re-engagement email, first name personalisation generated a higher open rate by five percentage points, but a 50% lower conversion rate."
In other words, don't personalize just because. Make sure it aligns with your strategy and goals so you can use personalization with maximum effectiveness.
7. Use emojis (with caution)
If a picture is worth a thousand words, well, that's certainly one way to go around character limits. And in subject lines, emojis are the only way to bring in imagery. 😜
No doubt, emojis are powerful. I've used them plenty of times myself, including in our Litmus emails (you're subscribed, right?). But Jaina warns: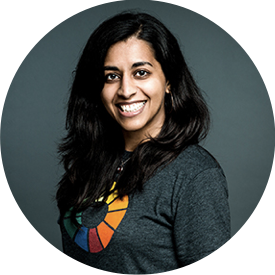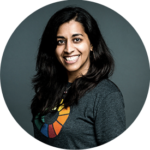 "Using emojis can help your email stand out in the inbox. But use them in subject lines with accessibility in mind. Make sure your subject line makes sense if you read it out aloud without the emoji."
And think about how a voice assistant or screen reader may read it. For example:
Subject line: This email is lit 😍
Screen reader: This email is lit smiling face with heart-eyes
Uhh, that wasn't what you intended, was it? This goes for special characters, too. We cover some tips & tricks you can take advantage of to safely use emojis and special characters in both your subject line and email body copy while optimizing them for screen readers.
8. Make your reader curious
Master copywriter, Claude Hopkins, said it plainly: "Curiosity is one of the strongest human incentives." And Eddie Shleyner, Founder of VeryGoodCopy.com, agrees: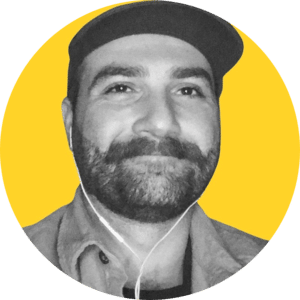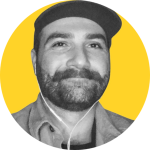 "Good, effective subject lines often make the reader curious.
LinkedIn, for example, sends engagement emails with the subject line: [Name] just commented on your post.
This creates a 'Curiosity Gap'—a void in your knowledge that can only be filled by opening the email and reading.
Work to create a curiosity gap in almost every subject line you write, and watch your open rates increase."
One way Jaina likes to do this? Asking a question. (See what I did there?) She says:
"Create a sense of intrigue by posing a question in your subject line which the email can answer. This is a great type of subject line to test."
Some examples of curiosity in my inbox right now are:
SHHH…it's a surprise!
Why is online brainstorming still so hard?
9. Add some action
Here's Jaina dropping in again with another tip (she's a goldmine of knowledge):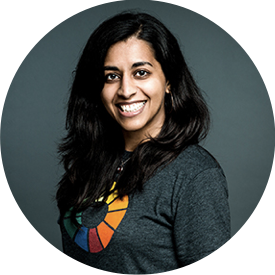 "Add an action to add more clarity and give the subscriber an idea of what you want them to do with your email."
Ultimately, we send marketing emails because we want our contacts to take action on something. That's why we have calls-to-action (there's that word again). By having your prompt in your subject line, you've set expectations, and readers are more likely to act in the way you wanted them to.
Which brings us to the next piece of advice.
10. Be specific instead of vague
This one's my personal favorite and one that's won every A/B test I've done.
In case you're wondering, you can be both specific and inspire curiosity like in this example we used recently:
Everyone's favorite ESP is…
It won in a split test against "New report: The State of ESPs." Yes, that one's kind of specific, too, but if you don't know what our State of Email Service Providers report is, then you don't really know what to expect. By honing in on a detail like "everyone's favorite ESP," now you know at least one data point you'll get: the most popular ESP among your peers.
We've also done a lot of testing with our Litmus Weekly emails and have concluded that using the subject line to specify the content inside works best for us, such as:
Email accessibility tips, top email clients for the year so far, and more
BIMI, AMP for email, and the future of marketing
Can't we have both? A closer look at Dark Mode and more
So why does this work?
I like to call it pre-qualifying your readers. You can also consider it as warming them up.
Would it be weird to quote myself? Technically, I'm writing this blog post, so these words are mine anyway, but hey, let's add some variety to these headshots. So here's what I, Magan Le, have to say about being specific: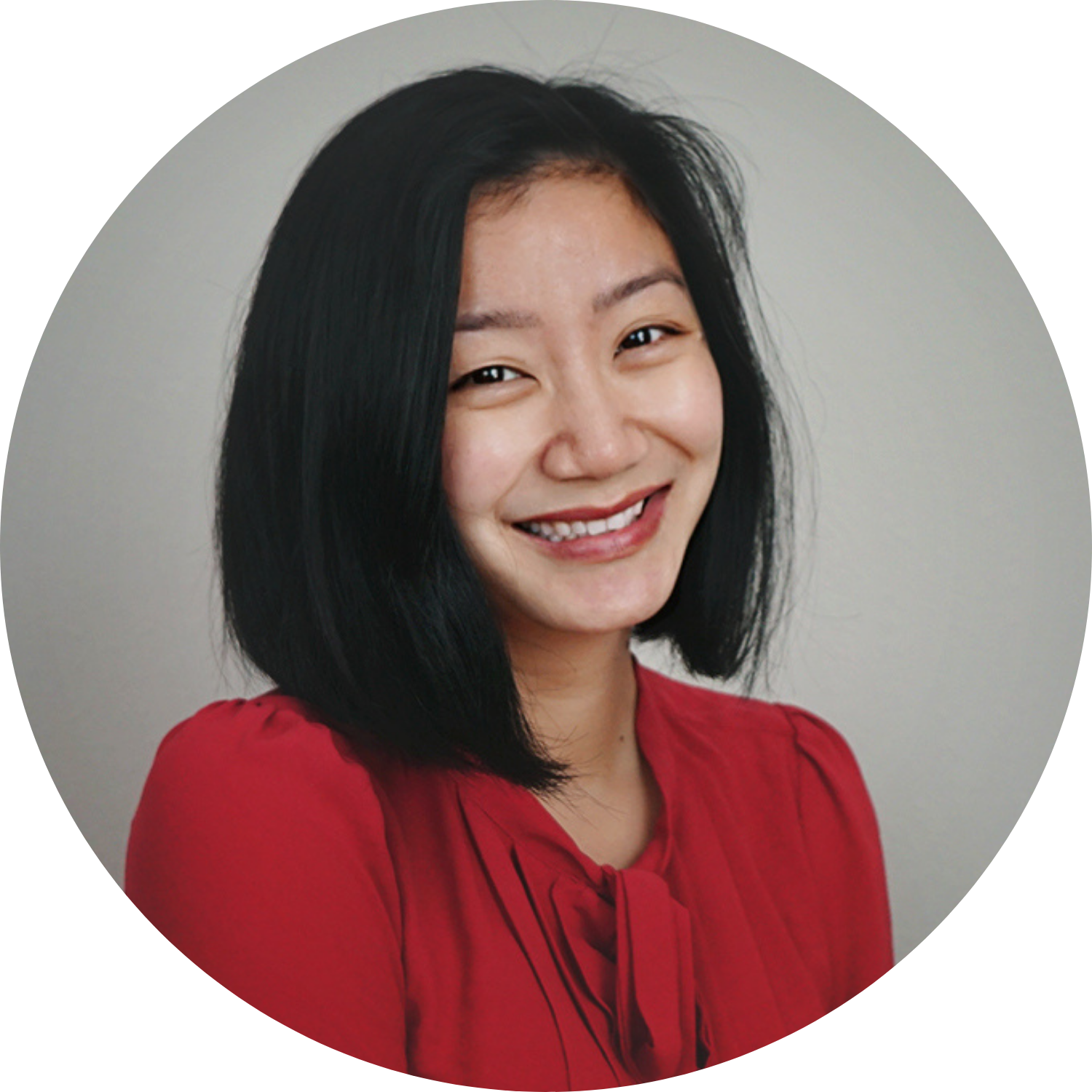 "By using specificity, you're attracting the people who are truly interested while weeding out the rest. Yes, this might result in fewer opens, but expect clicks and conversions to make up for it.
Vague subject lines are risky. The people who would've really wanted your content may ignore you instead, thinking your email isn't relevant to them."
11. Think about transactional subject lines differently
Similarly, there are some subject lines you probably shouldn't touch. Usually, these are for transactions where your subscribers or customers are expecting a very specific email.
Bettina Specht and the team at Postmark say: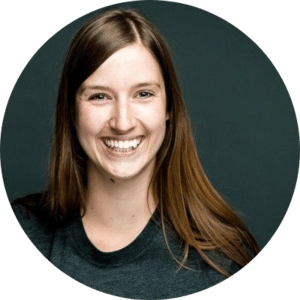 "Think about your subject line strategy for broadcast or marketing emails vs. transactional subject lines differently. They probably have different goals (and might even be managed by different teams). Password reset emails are an example where you probably don't want to be all that creative. Instead, optimize for clarity and simplicity."
This reminds me of a recent experience:
I placed an online order a while back but was wondering if it ever shipped. Then, the package just showed up on my doorstep one day. Sifting through my inbox carefully, I realized I missed the shipping notification. Turns out, the subject line was "Be right there." I mistook it for a regular promotional email I could ignore. Oof. Had it been something even just slightly different like "Shipped: Be right there," then it would've caught my attention.
So, if someone just downloaded a whitepaper? Put the title in the subject line of the follow-up. Got a waitlist? Literally use the word "waitlist" or "back in stock" in the back-in-stock email. Tell it like it is.
12. Use urgency—sparingly
No matter what we do at Litmus, most of our webinar registrations usually come from the email sent the day before with the same subject line format:
Tomorrow: [Webinar Title]
So simple, and yet, those results! Subject lines with a sense of urgency tend to have a 22% higher open rate than those without. But if you use it too much, it starts to lose its effect.
Be wary of causing subscriber fatigue by overdoing it. Jaina cautions:
"Creating a sense of FOMO (fear of missing out) can be a good way to get an open. But overuse can numb your audience. There's only so many 'Limited-time' or 'Only X days left' emails your subscribers can take!"
Not to mention, it's stressful.
13. Avoid the fake RE: or FWD:
On that note, don't trick your subscribers. Misleading subject lines are a huge no-no.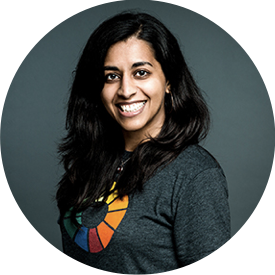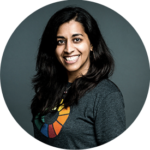 Jaina says: "Do not use 'RE:' or 'FWD:' to make your email look like a reply or forwarded email. These tactics could deliver your email to the spam folder."
This goes for all deceptive tactics that make it seem like you have a personal relationship or a transaction has been made when that's not the case:
Re: [Ticket #:1987356] 40% off
Did I leave my jacket at your place?
Your Reservation Confirmation
an urgent request
Jaina continues: "Don't mislead your audience with an open-bait subject line! Anything click-bait or deceptive is against the CAN-SPAM act."
You know who does these things? Spammers.
Sure, you may get more people to open. But those opens are not the good kind. Causing confusion and distress among your subscribers is bad for your brand. Not only would you get unsubscribes and spam complaints, but you could also get dragged over social media.
14. Stop shouting
You might notice a common theme here: Don't make your audience feel bad. This includes shouting at them, as Jaina notes: "Don't shout at your subscribers by using excessive all-caps or more than one exclamation point."
So while all caps and exclamation points may not trigger spam filters, they can trigger your subscribers if overdone. Take this subject line for example:
…If I need to relax, why are you shouting at me???
15. Humor your audience
Why not bring joy to your subscribers instead? Even if you consider your brand a serious one, there are still ways you can use humor in email marketing. Laughter is the best medicine, after all. But really, it reduces pain and syncs the brains of speaker and listener (writer and reader?) so that they're emotionally attuned, according to Psychology Today. Wow.
"If it fits with your brand and email campaign, lean into rhymes, puns, alteration, or humour! Sometimes a bit of fun and levity can help your email stand out," says Jaina.
Even a small dose of humor can feel like a breath of fresh air.
Here are some examples of subject lines tickling the funny bone:
Witch, Please
Oh boix, La Croix
We're bringing sets-y back
Screw it, let's just give everyone free stuff
Deals That Make Us Proud (Unlike Our Nephew, Steve)
You know what also helps? Cute babies and animals.
16. Consider that some emails are designed for low opens
Now here's the kicker: Some emails are meant to have low open rates.
Justine Jordan and the Postmark team have this to say: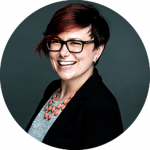 "Consider that some emails (and subject lines) might be designed to have low open rates. In other words, don't focus on opens as the main KPI for subject line success, especially for transactional emails. All the information your reader needs may be in the subject line."
These are subject lines like:
You've skipped your Jun 30, 2021 delivery
Your UPS Package was delivered
You paid [Name] $7.50
MAGAN, No New SSN, Inquiry or New Account Alerts to Report This Month
Thanks for your payment!
Okay, maybe I should check that I didn't get overcharged with that last one.
17. Don't make assumptions
Everything here being said: Don't. Make. Assumptions. Ben Sailer, Inbound Marketing Director at CoSchedule, mirrors the sentiment: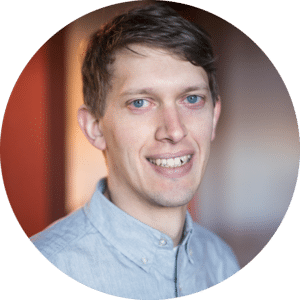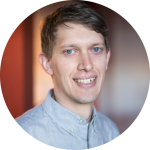 "Always check your assumptions about what will and will not work.
Ultimately, only you will know what works best for your audience and target customer base. The takeaway here is to never get too comfortable doing something the same way for too long without questioning whether that's really the best approach."
This reminds me of Kait Creamer's keynote at Litmus Live 2019 on emotional intelligence.
Kait shared a story about her time at MakeMusic, Inc. She was working on a winback campaign and used a clever spin of a Star Wars quote as her subject line. Who doesn't know Star Wars, right? Apparently, a lot of her audience. They were confused. Angry. And that was an assumption she never made again.
Along the same lines, be wary of acronyms like TGIF and TFW (I don't even know what that one means—Jaina wrote it). While they're a fun way to shorten subject lines and connect with your audience by using their lingo, keep in mind that your entire audience isn't actually familiar. Especially if they're global or are from a demographic different than yours.
Which leads us to…
18. A/B test often
Because how else are you going to know what is and isn't working? To test your assumptions, Ben shares:
"Continually test different elements of your subject lines, including length, emojis, and different emotional sentiments. Choose one aspect to test at a time and see what happens.
You might also test more creative versus more straightforward subject lines, or in the case of a weekly newsletter, potentially using the same subject line every week, appended with that week's issue number."
And maybe you know you should, but for whatever reason, you aren't. I'm certainly guilty of this. After all, it takes a little more thought to first lay the groundwork for A/B testing and then run your test correctly so your results actually mean something. (Never test just to test.)
Okay, but A/B testing doesn't have to be hard. Remember Jordie's subject line test earlier? One tiny tweak drove significant results. It's all part of what he calls his mini guide to better subject lines for lazy marketers: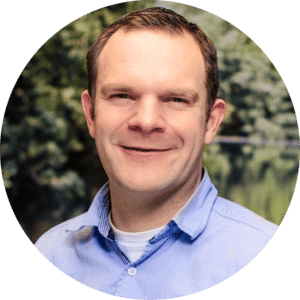 "Grab some A/B testing ideas and start improving your campaigns. And of all the tests you can do, subject line testing is the easiest.
Even if you aren't actively testing, just write and send out two subject lines. 
Why? Because this way, you'll have a much bigger chance to get a feeling for your average, minimum, and maximum open rates.
Sometimes, the open rate is down and you think: 'Huh? Maybe people weren't interested?' But it turns out your subject line bombed, and they are interested. By sending out at least two variants, you get a much more stable outcome of your campaign, and it allows you to hedge your bets.
Change one word or the order of the words:
 I rather like this form of 'lazy testing,' where you just change a small thing. One word, the order of the words, or the length of the subject line. No need to overthink it.

"
And just when you think you've found the perfect formula, Jaina lays down the law:
"Test your subject lines often. How your audience reacts and engages with them today will change in the next 3 months, 6 months, etc. And look beyond open rates, and see how your subject lines are impacting click-to-open rates and conversions."
Closing thoughts on your opening line
In a nutshell: Do set your subscribers' expectations and clearly state what's inside the email. Don't write your subject lines like advertisements.
And the best thing about it? You can get more out of your efforts and use your learnings to fuel headlines for the rest of your marketing channels. Win-win.
Originally published on December 5, 2012, by Justine Jordan. Last updated on June 17, 2021.