We've partnered with our friends at Email Uplers (formerly Email Monks) to bring three exciting email templates to Litmus Community Templates.
Email Uplers tapped their deep expertise in email newsletter, template, and landing page development to produce a set of cart abandonment emails available for free in Litmus Community Templates. These free templates apply learnings from producing over thirty thousand emails for clients like National Geographic and Disney.
The majority of online shoppers abandon their shopping baskets. Some return on their own and convert, and some will never convert no matter what. However, some of those cart abandoners benefit from a nudge from a well-executed shopping cart abandonment email.
With these three cart abandonment email templates by Email Uplers you can draw your customers back into the shopping experience. All templates feature clean visuals and copy that you can use as a basis for your own campaigns.
Abandoned Cart 1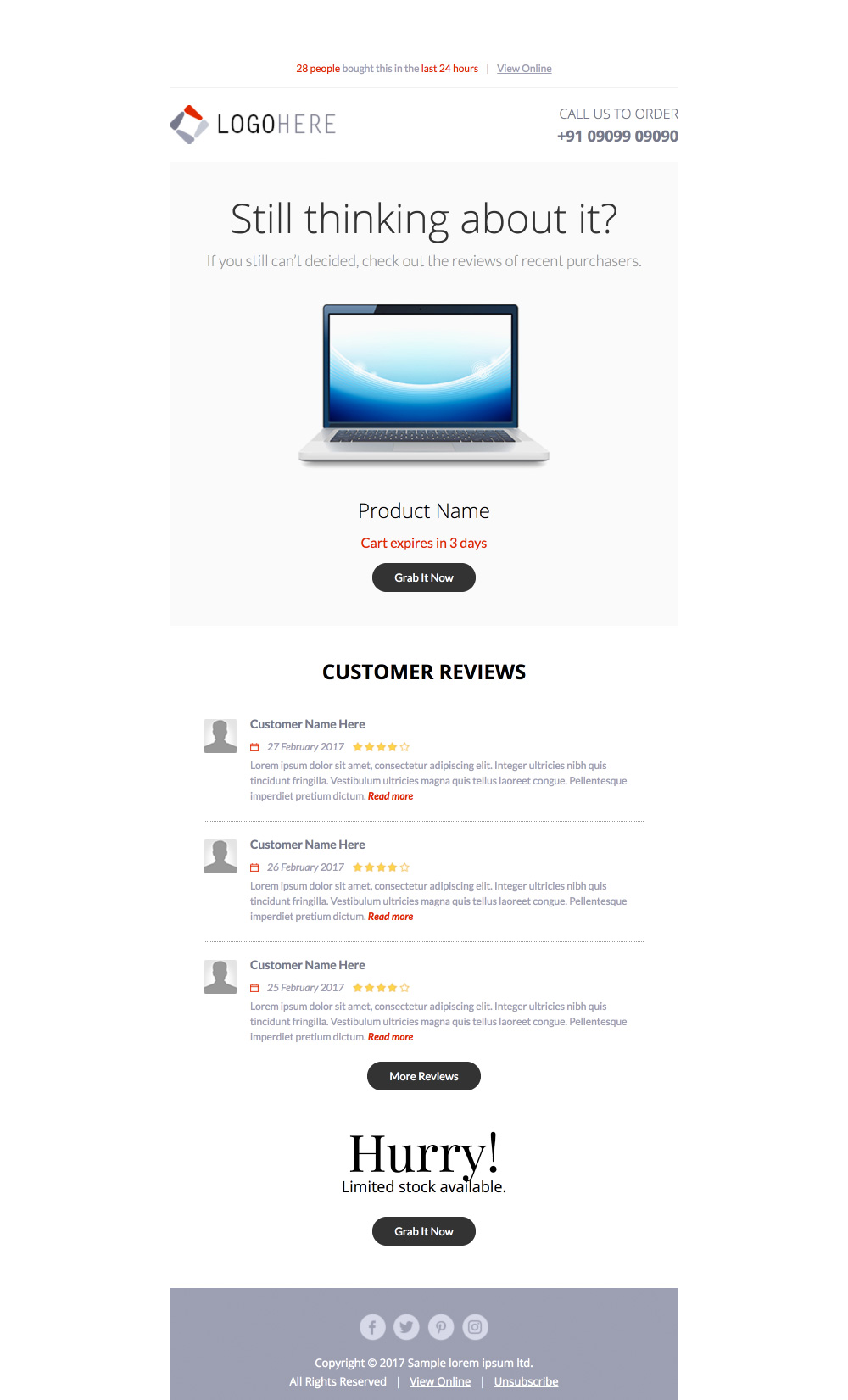 This template places the abandoned cart item front and center with a clear call-to-action button for customers to easily get back to their account to order the item. In addition, this template includes customer reviews which can help encourage customers to make that purchase.
Abandoned Cart 2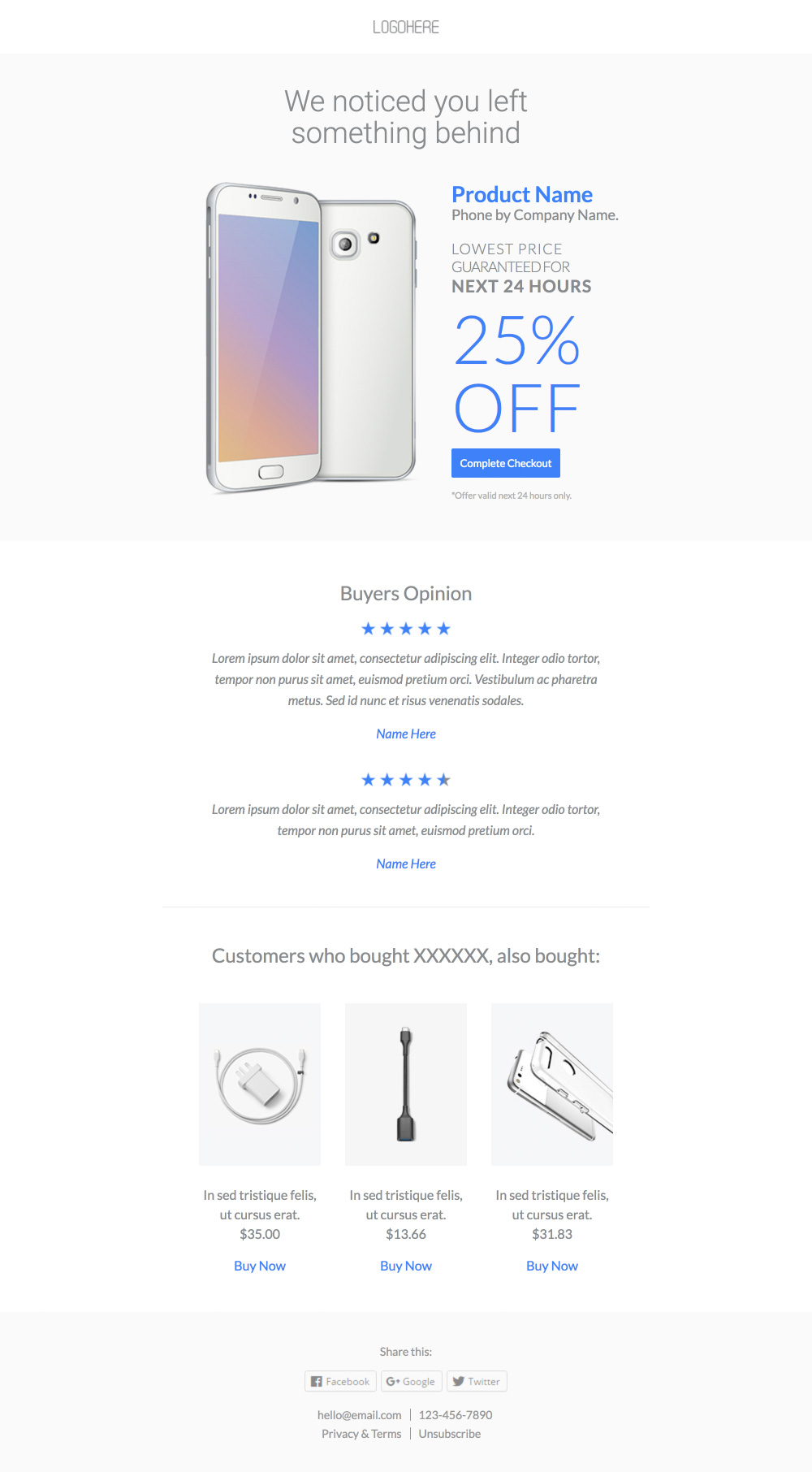 Sometimes customers just need an extra incentive to make that purchase, which is what's included in this second template.
Abandoned Cart 3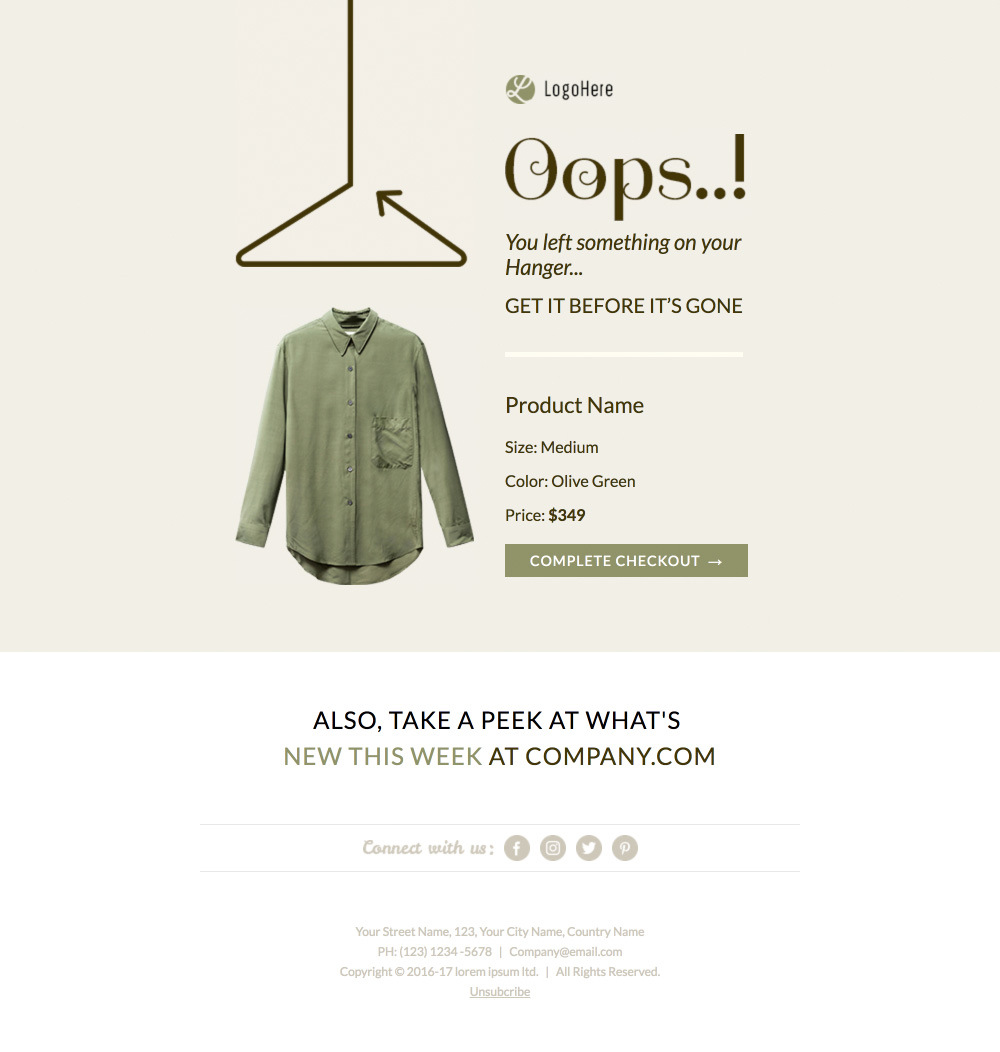 The third template is perfect for clothing retailers and features an eye-catching animated GIF to draw customers into the email—and ultimately back into the shopping experience.
Customize the templates to fit your needs
All templates are 100% customizable—colors, imagery, copy—to match your brand's look and feel. Simply head over to Litmus Community Templates to download one of these email templates and create an abandoned cart email to help boost your sales conversions.
Free Email Templates

Join the Litmus Community today and download these templates and more, for free.