Subscribers are inundated with emails—especially as brands begin to launch their summer marketing campaigns! As email marketers, we know what goes into making email so special. So when an email catches our eye, we really like to shout about it.
Whether it was a clever subject line, the perfect timing of a triggered email, or some amazing examples of personalization—read on to see the emails that caught our eyes this month.
Carin Slater, Email Marketing Specialist
Subject Line: How to eat
Preview Text: It's very complicated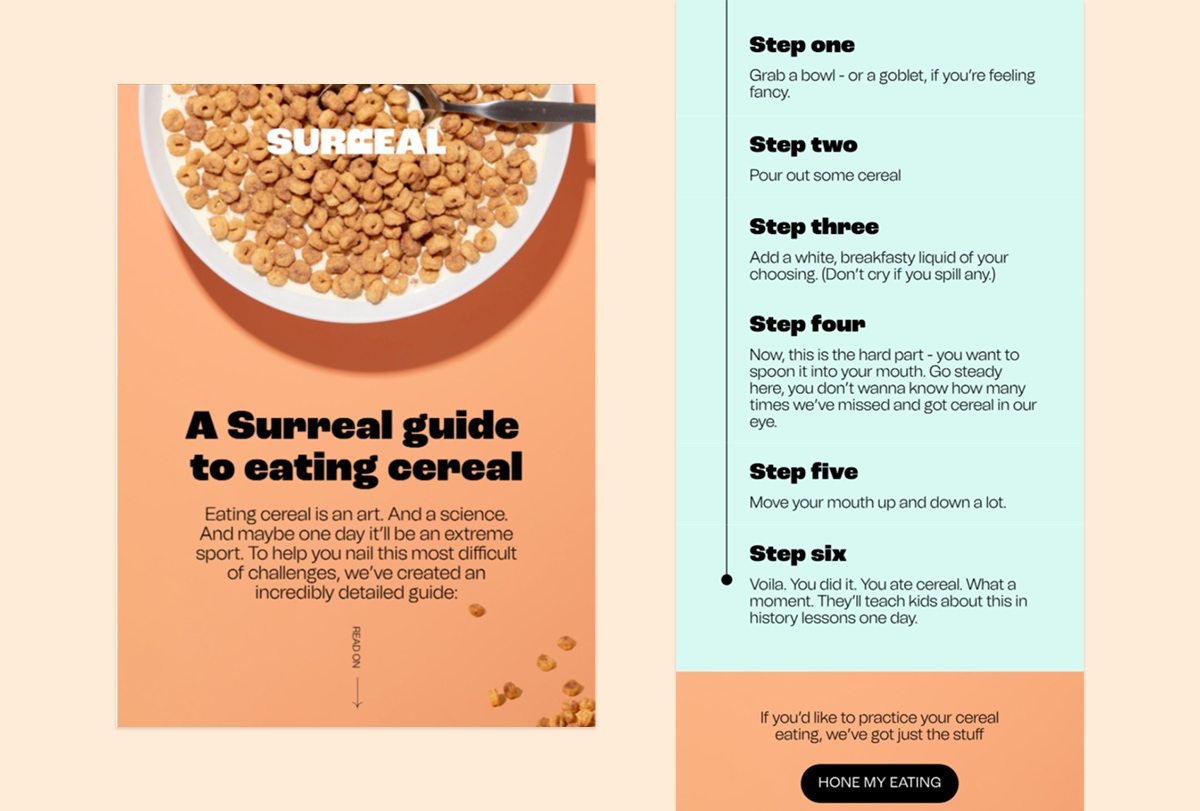 Carin says: The subject line got me immediately. I was like "Is it? Really?" I had to see how they followed through on that subject line. I really liked the use of the arrows and lines to draw you to keep scrolling. And the use of humor throughout the steps and spacing between steps kept me scrolling as well. Ending the email with the "Hone my eating" call-to-action (CTA) had me like: 
The only thing that turned me off from the email was that it was a text-heavy all image email with no alt text. Such a missed opportunity. I'm going to go recreate it as a live text email later for funsies. 🤓
Courtney Grab, Customer Marketing Lifestyle Manager
Subject Line: Look Closer 👀
Preview Text: You've seen our label. Now we'll show you how to read it.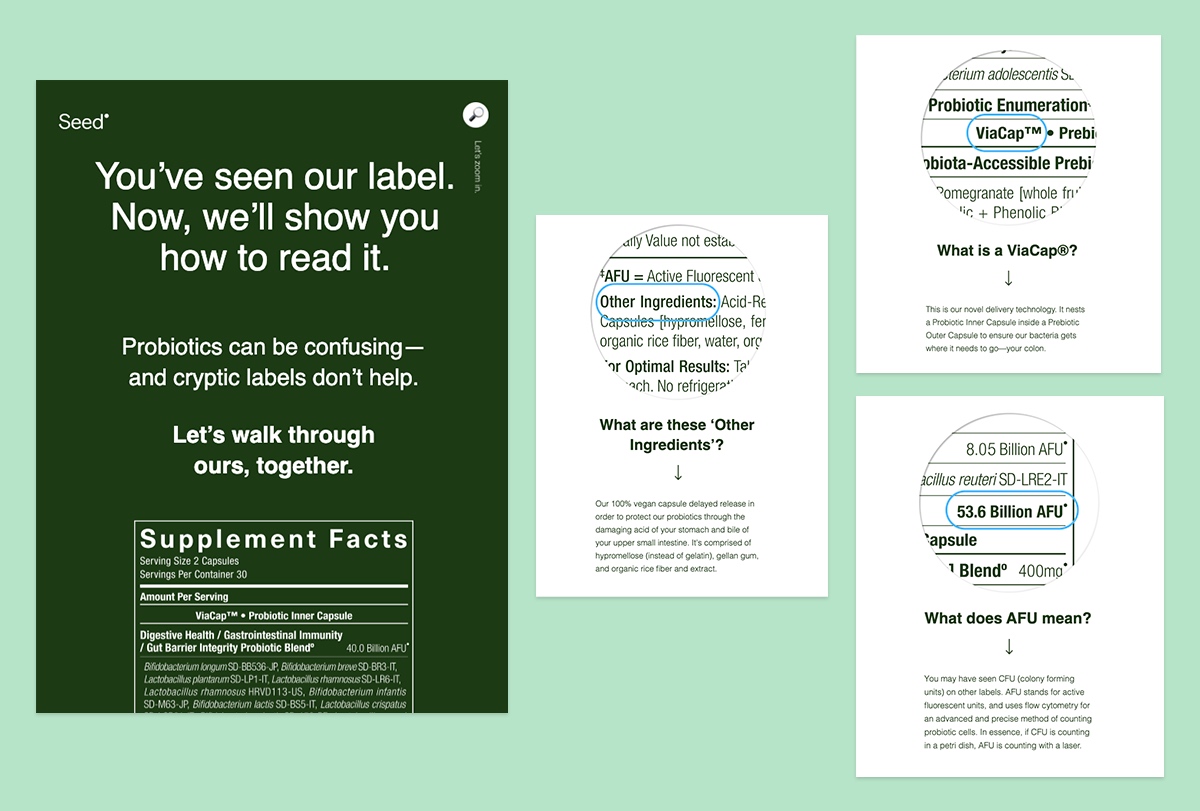 Courtney says: It's a very clean design. Does anyone ever really understand supplement/nutrition facts?! And when you're taking a supplement, it's important to know what you're taking. I liked that they took the time explain this to their new customer.
Jaina Mistry, Senior Email Marketing Manager 
Subject Line: Asana and the tools you love, united.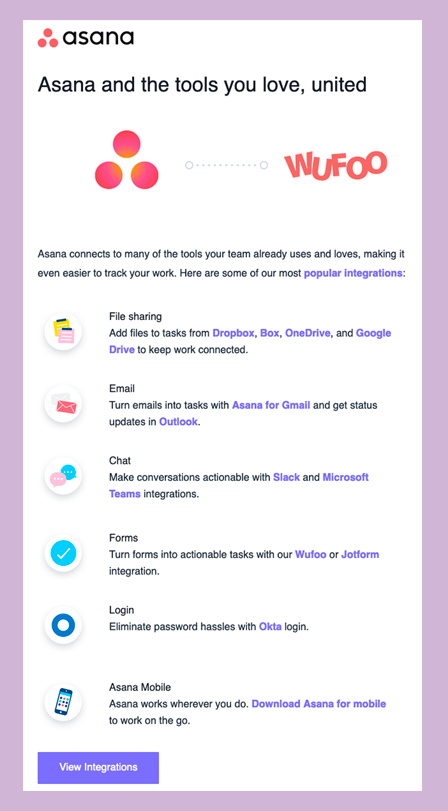 Jaina says: I love this super simple email from Asana talking through their most popular integrations with really succinct descriptions of each one and their benefit to you.
Kelly Paszamant, Director of Demand Generation
Subject Line: Your PTO's approved! Book your summer plans now.
Preview Text: Earn 2X Cash Back on hotel rentals, activities, and more.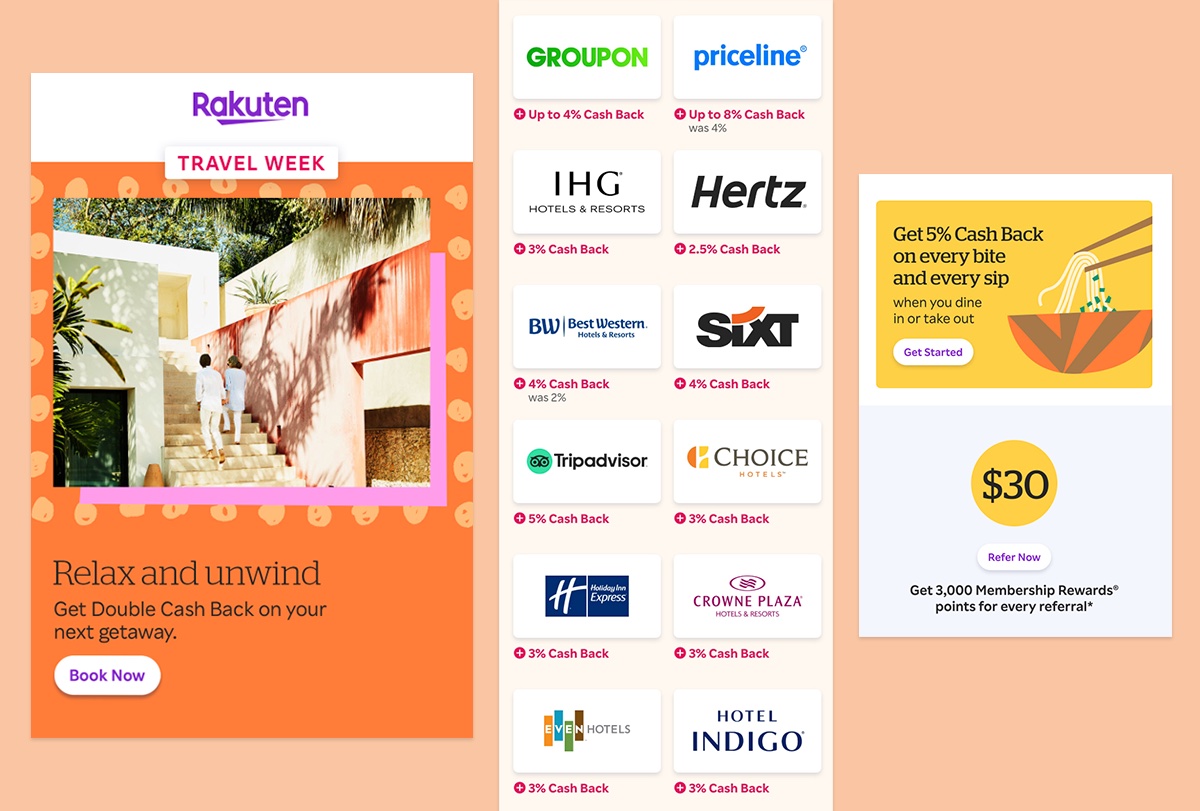 Kelly says: 1. The subject line got me. If you're signed up with Rakuten, you get a LOT of emails from them (which is okay, because I signed up for this, and I want to know when they are running bonuses because it helps me to earn even more with my Rakuten account). But most of Rakuten's subject lines are specific to a featured store or store category. There's doing the same thing here by featuring the travel category, but being playful about PTO being approved. It worked and grabbed my attention and got me to open the email.
2. It's well timed. Everyone (including me!) is thinking about summer travel. With prices skyrocketing, at least it is good to know that the more I spend on booking trips, the more I earn with Rakuten.
3. They used a tiny bit of basic personalization that caught my eye. While the majority of people earn cash back with Rakuten, I'm signed up to earn American Express Rewards points. They do a nice job including the points conversion of the referral bonus toward the bottom of the email. What would be really great is if they took that bit of data about my Rakuten membership and used it in other parts of the email. Swap out all mentions of "cash back" for "membership rewards" for a more personalized experience. Countdown timers for promotions would also be really cool!
Martyn Lee, Marketing Manager at Kickdynamic
Subject Line: The styles your wishlist has been waiting for!
Preview Text: £5.99 royalty and up to 70% off everything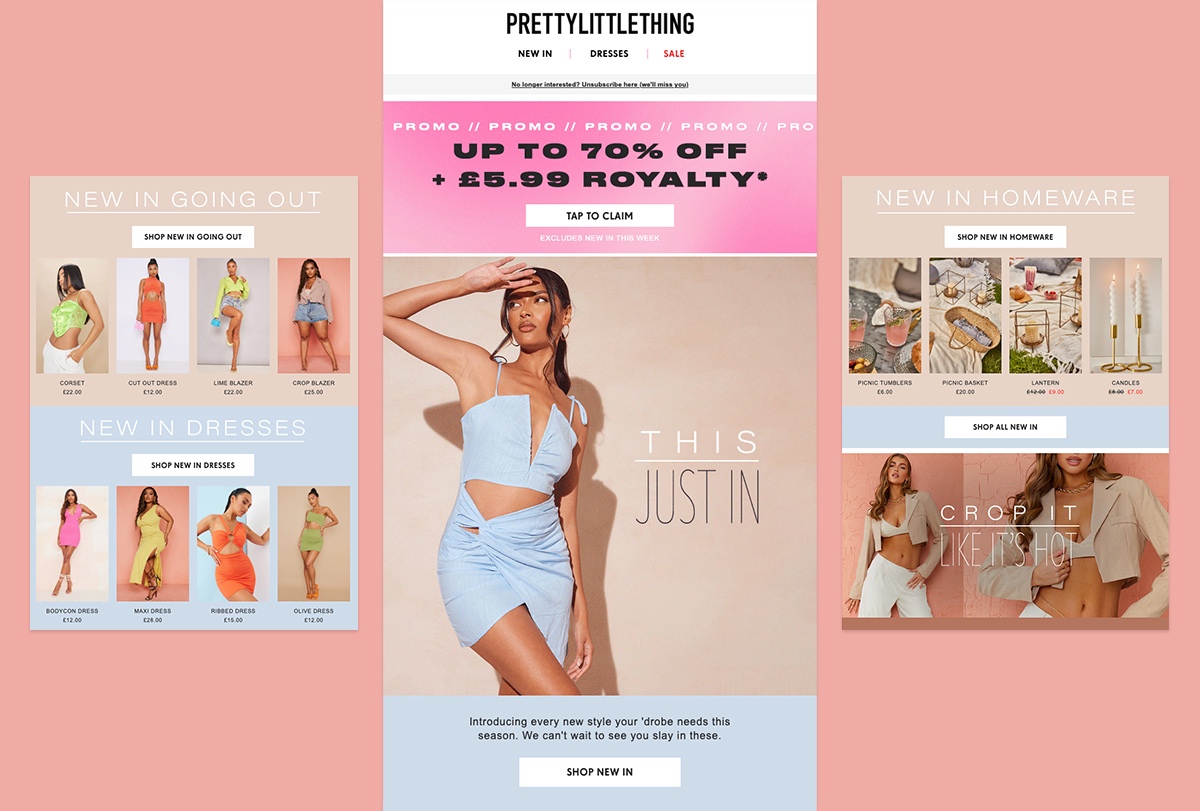 Martyn says: I love the simplicity of this email. It has a chic and sophisticated look, whilst showing lots of content. Using content automation, Pretty Little Thing are able to showcase the newest products in each category displayed in the email. Also, the pun "crop it like it's hot" for crop tops is genius!
Subject Line: This month's colour crush.
Preview Text: Shop our green edit.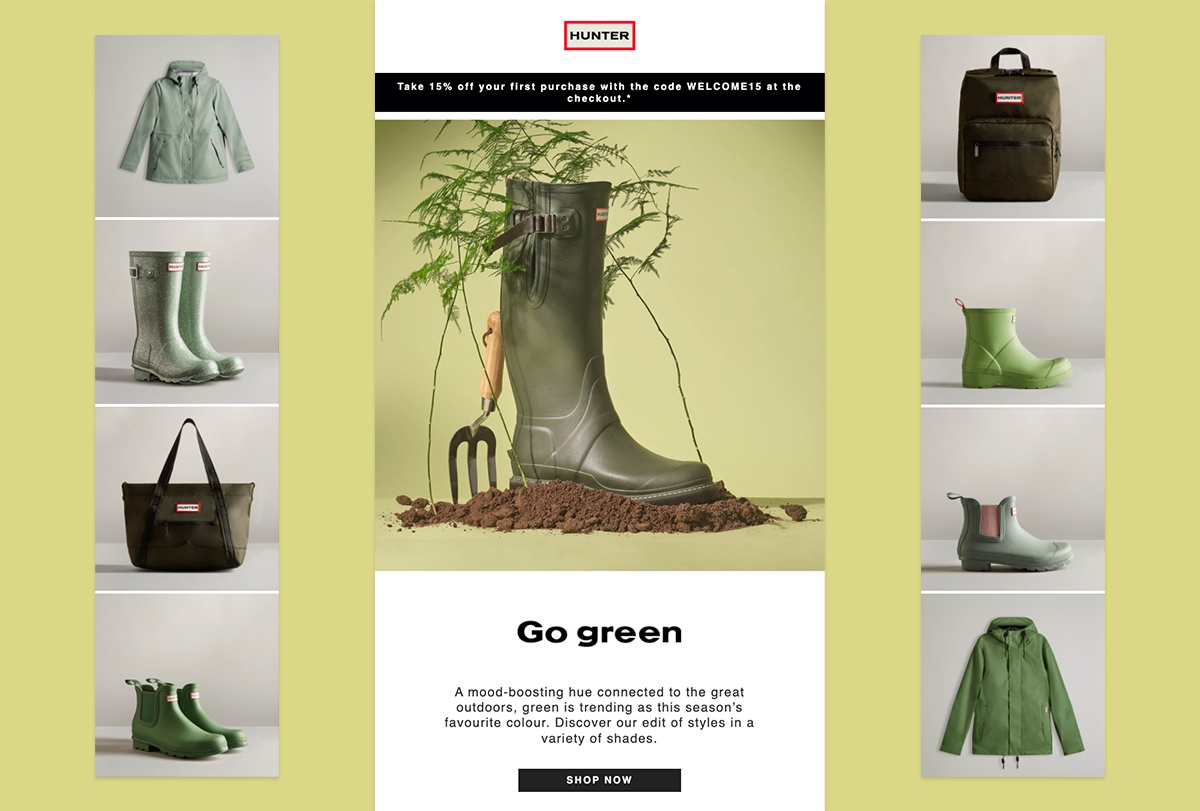 Martyn says: This email from Hunter showcasing their green products is a gem. From the clever wording about "going green" to the grid of products. This email doesn't need a lot of copy and allows the products to speak for themselves.
Trends in Email: Design and Marketing

Download our latest guide to get a snapshot of the latest trends in design and marketing to help keep your email program fresh—and subscribers engaged.