User feedback is the most valuable data we have here at Litmus.
It's your feedback that drives our roadmap. The stories about painful review and approval processes you shared inspired us to build Litmus Proof. It's your feature requests for international email clients that helped us build the most comprehensive email testing offering out there. And it's your ideas on what the perfect email workflow should look like that will continue to drive the future direction of Litmus. (Stay tuned!)
But your feedback doesn't only provide us with ideas on what to build next, it also helps us understand when we're doing things right. Nothing motivates us more than hearing how Litmus has helped marketers send better emails, faster. And a lot of Litmus users say exactly that.
We're excited to share that Litmus has been named Spring Leader in G2 Crowd's Email Testing category—based on honest reviews from real people who use Litmus every day.
Litmus voted leader in the G2 Grid® for Email Testing
The G2 Grid® for Email Testing ranks testing solutions by customer satisfaction (based on user reviews) and market presence (based on market share, vendor size, and social impact). Products in the leader quadrant are rated highly by G2 Crowd users and have substantial market presence scores.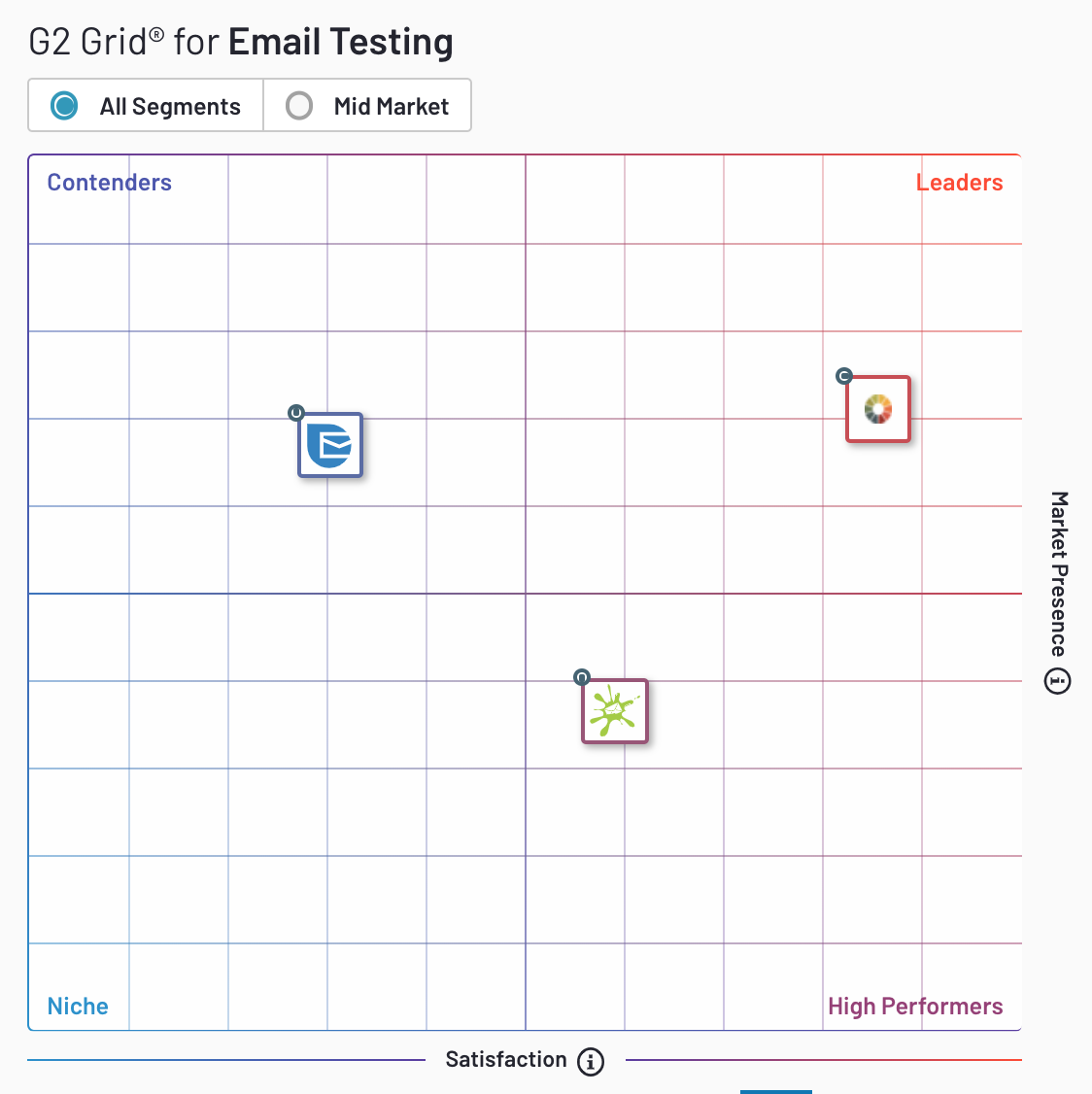 Litmus achieved the highest satisfaction scores in its product category, with above-average scores for ease of setup and ease of use. Satisfaction scores are driven by reviews from real-world Litmus users, including this review from Ben: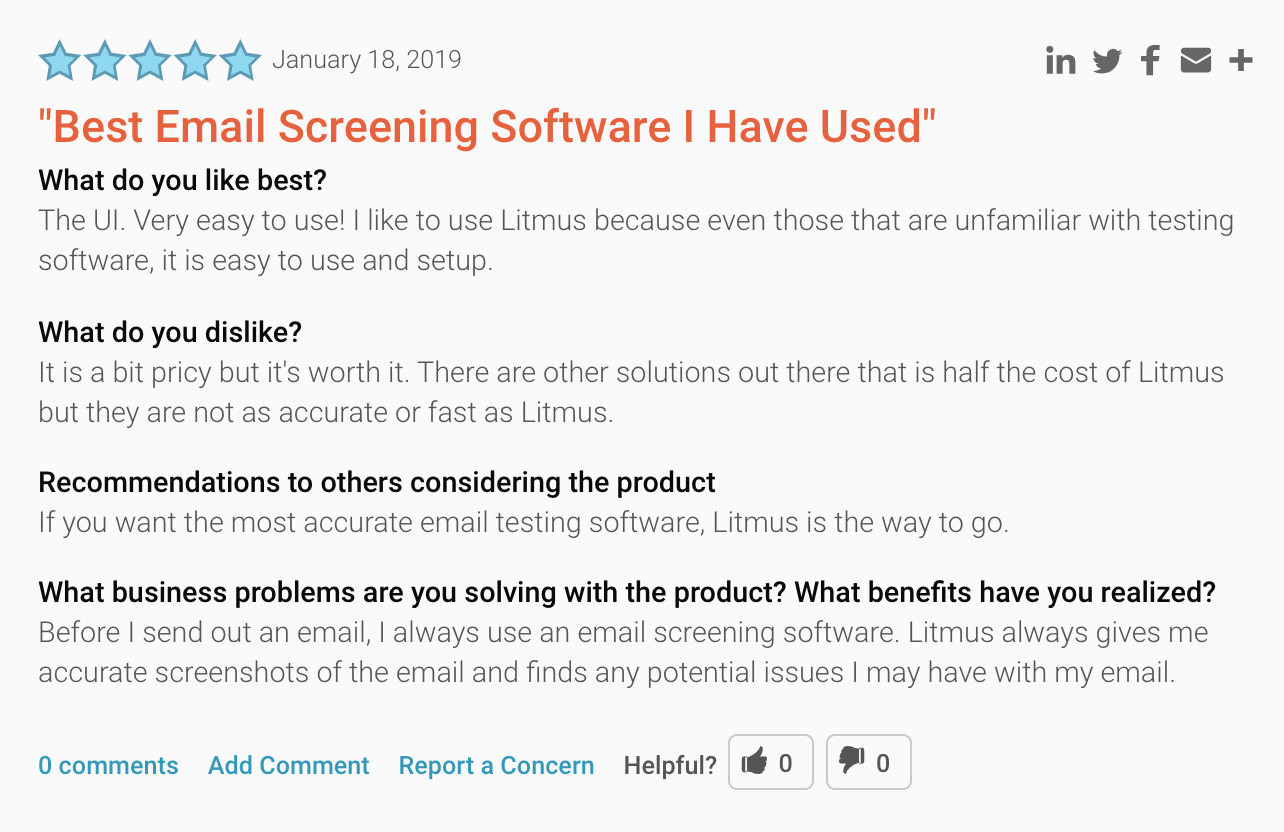 Ben, you're making us blush! Thanks for taking the time to write a review!
Do you have any feedback on Litmus? We'd love to hear it!
We can't say it enough: We take your feedback to heart, so please let us know what you think about Litmus.

Do you have any questions about Litmus or ideas on how we could improve? We want to hear it. Have ideas for a feature that would make your life easier? Shoot us an email. You just wanted to let us know what you love about Litmus? We'd love to hear that, too.
And, of course, we'd love it if you could take the time to review Litmus on G2 Crowd.
Here's to making email better!