Read Time: 5 min
The Little-Known Preview Text Hack You May Want to Use in Every Email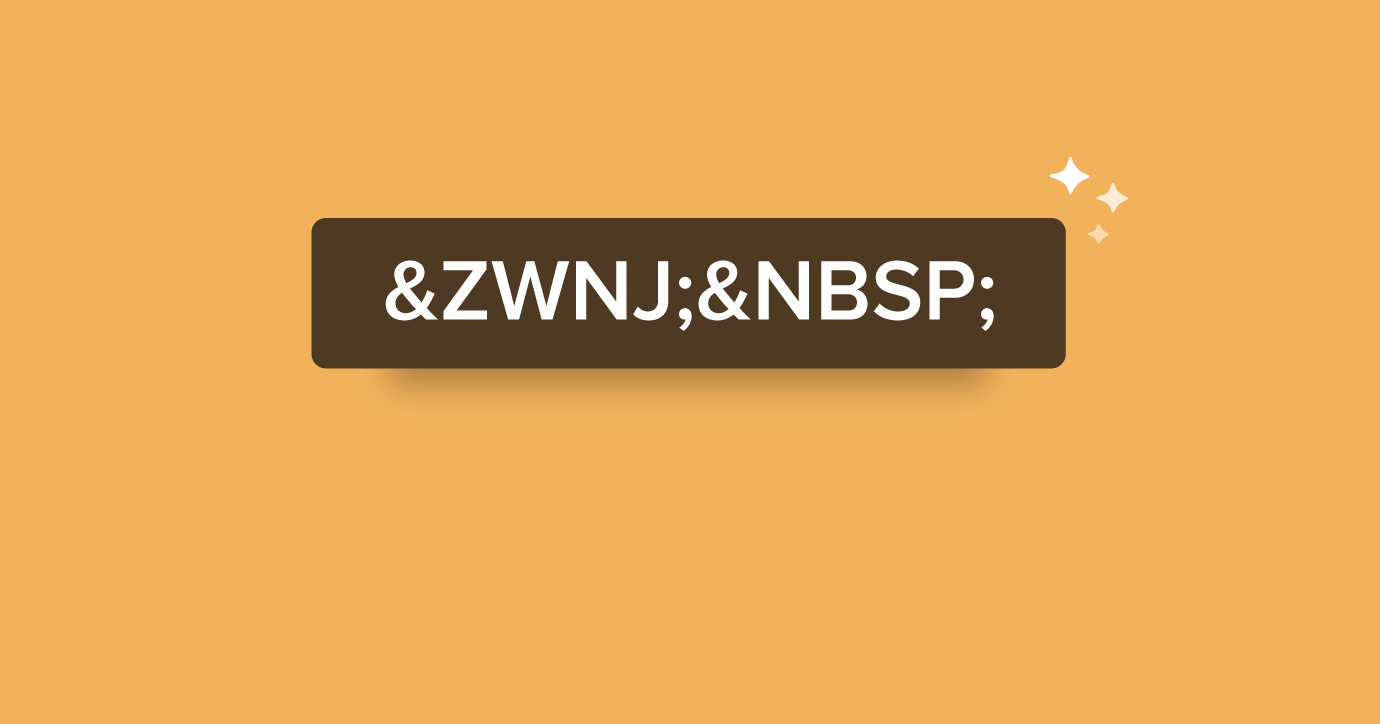 Email clients that support preview text dedicate at least as many characters to it as subject lines—and in some cases, they give it twice as many. That's valuable real estate marketers can use to convince subscribers that opening their emails is worthwhile.
It can be difficult to optimize, however, because email clients always pull in enough characters to fill all available preview text space. That means that marketers are left with two choices:
Go long with their preview text and have it cut off, which can sometimes create embarrassing truncations, just as we've seen with these preview text mistakes
Go short with their preview text and have URLs, administrative text, and other "non-optimized" content from their emails pulled in to fill the space
However, there is a little-known third choice…
The  Preview Text Hack
You can create white space after your desired preview text so that email clients don't pull other distracting text or characters into the envelope content. All you need to do is add a chain of zero-width non-joiners (‌‌) and non-breaking spaces ( ) after the preview text that you want displayed. The repetition of "‌‌ " then fills any remaining preview text space.
You can see where to insert the code in this sample:
<div style="display: none; max-height: 0px; overflow: hidden;">
Insert hidden preheader text here
</div>

<!-- Insert &zwnj;&nbsp; hack after hidden preview text -->
<div style="display: none; max-height: 0px; overflow: hidden;">
&nbsp;&zwnj;&nbsp;&zwnj;&nbsp;&zwnj;&nbsp;&zwnj;&nbsp;&zwnj;&nbsp;&zwnj;&nbsp;&zwnj;&nbsp;&zwnj;&nbsp;&zwnj;&nbsp;&zwnj;&nbsp;&zwnj;&nbsp;&zwnj;&nbsp;&zwnj;&nbsp;
</div>

Watch the Video Tutorial
Jaina Mistry, Email Marketing Specialist at Litmus, presented this preview text trick in an #EmailHacks session at Litmus Live 2017. Check out her talk here:
This hack works in all email clients that support preview text.
We've been using this preview hack in all our emails from the monthly newsletter, product announcements, and Litmus Weekly. Here's how our March newsletter looked in Gmail, when we included this hack:

We were inspired to try out this hack after seeing HP use it in their emails. Here are a few examples for how HP's preview text looks in the iPhone's native email app: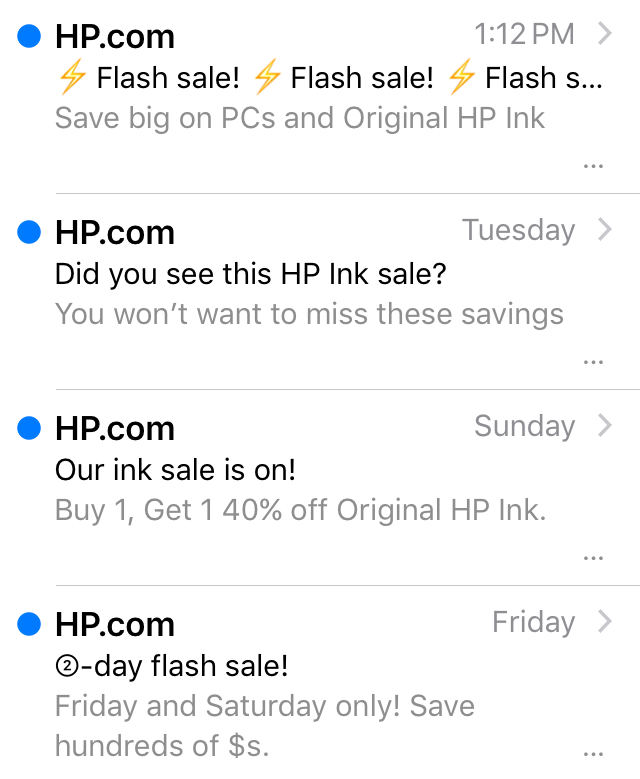 While HP inspired us, it would only be fair to point out that Litmus Community member Ryan Field mentioned this technique in 2016 and called it a "super old" preview text hack. While that may be true, hardly anyone was using it.
Does the preview text hack impact email deliverability?
While there are concerns from the community and email marketers regarding deliverability and usage of this hack, we haven't experienced any issues. We've utilized the preview text hack across different campaigns, without ever seeing a negative impact on deliverability. But, as with most things in email, if you do want to use this hack but are concerned about how it could impact your deliverability, we suggest running some A/B tests to see if your subscribers respond positively and your deliverability rates remain stable.
Curious about this year's email trends?

Add your voice to our 2021 State of Email survey to help us discover and share the latest insights, like what your peers are doing to optimize their emails.
How brands are using this hack
Looking for inspiration on how to use this trick? Check out some more examples of other brands successfully using this hack to optimize their preview text:

The preview text hack becomes more popular, research shows
The popularity of this hack is increasing, but there are still many brands who have yet to try using it. In a recent poll, we discovered that only 22% of brands have tried the ‌  preview text hack: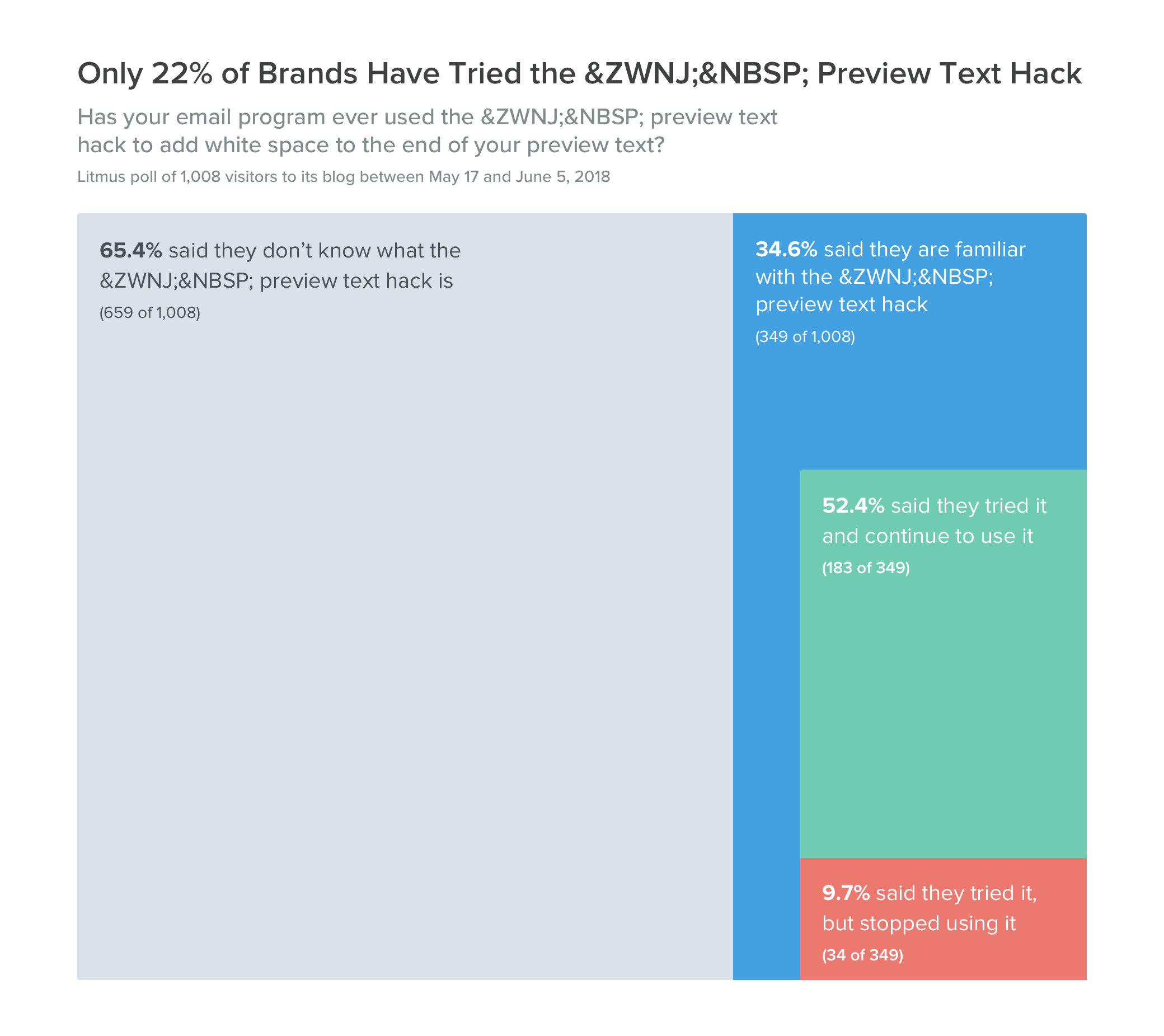 So give it a try and see how you like it.
And if you're one of the many marketers who don't optimize their preview text, it's time to learn how to control your preview text with either visible or invisible preheader text. You'd never leave your subject line to chance, so take control of your preview text as well.
Make the Best First Impression

Optimize your subject line, preview text, and from name with Subject Line Checker. It's available at every plan level within Litmus Builder, the only HTML editor built from the ground up for email.