Read Time: 5 min
4 Reasons to Start Planning for the Holiday Email Marketing Rush Now!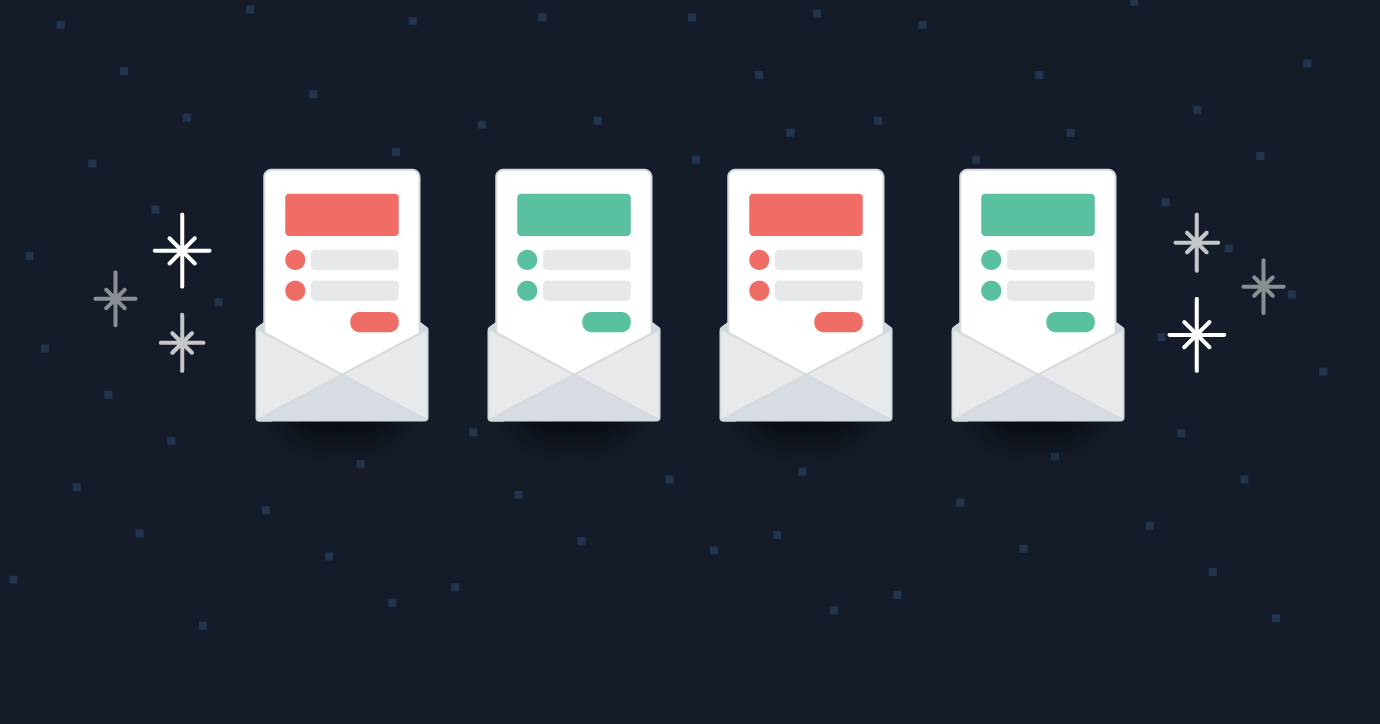 Black Friday, the unofficial start of the holiday season, is just a little more than three months away. However, the vast majority of marketers haven't started planning any of their holiday email marketing campaigns yet.
Only 20% of marketers plan for their peak-season email campaigns more than three months in advance, according to our State of Email Production report. And the majority of marketers don't even plan more than two months in advance.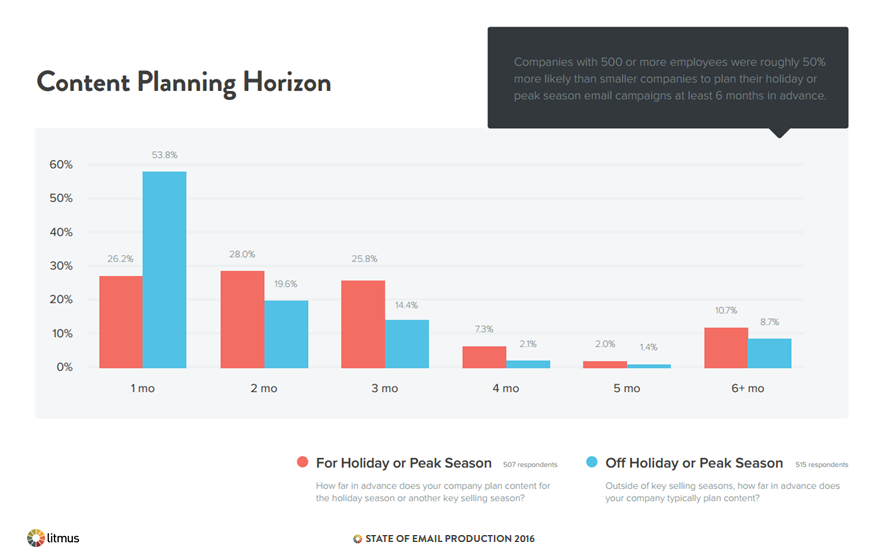 Here are four reasons that email marketers should be planning further out for peak-season campaigns like holiday campaigns:
1. More Emails to Produce
On average, retailers increase their email frequency to their subscribers by roughly 50% during November and December, compared to other months. That's a lot of extra emails to design, code, and check for quality assurance. Starting early can help marketers avoid rushing later—and the higher possibility of errors that goes along with that.
Start with mapping out a cadence plan. When are you going to send broadcast emails? What segmented campaigns are you going to send? Will you do any progressive profiling like Sony did with this 2014 campaign or Zulily did with this 2013 campaign?
2. Key Campaigns
The holiday season is full of occasions when you might send a special email campaign that requires more production time—sometimes way more production time—than your average email campaign. Perhaps you're just deviating from your usual template to stand out or you're using a lot of dynamic content, social integration, interactivity, animation or video content, or other elements and assets that require extra planning and testing time. Plan ahead so you don't end up in the position of having to scale back your ambitions because of a lack of time to execute, especially if your company has a long approval process.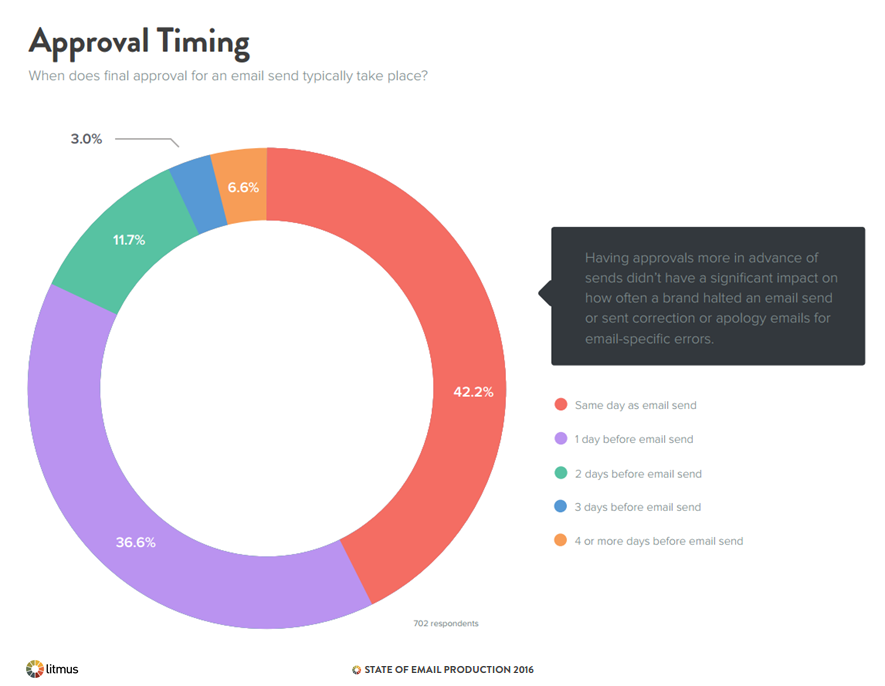 For example, we started planning discussions for our 2016 Litmus Live "Golden Tickets" email several months in advance of sending it because of all the advanced coding it entailed.
A few of the holiday email marketing occasions that might warrant special attention include:
Early November: "Black November" or Black Fridays in November campaigns
November 11th: Singles Day
November 24th: Thanksgiving Day
November 25th: Black Friday
November 26th: Small Business Saturday
November 27th: Advent begins
November 28th: Cyber Monday
November 28th – December 1st: Cyber Week (Cyber Monday through Thursday)
November 29th: Giving Tuesday
December 12th: Green Monday
December 24th: Super Saturday
December 24th: Hanukkah begins
December 24th: Advent ends
December 24th: Christmas Eve
December 25th: Christmas Day
December 26th: Day after Christmas
December 26th: Boxing Day
December 26th: Kwanzaa begins
January 1st: New Year's Day
January 1st: Hanukkah ends
January 1st: Kwanzaa ends
2016 State of Email Production

In this report, we take a detailed look at how brands plan, build, approve, and send their email marketing campaigns.
3. Seasonal Elements
Just like retailers deck out their stores with holiday colors, garlands, and wreaths, many retailers similarly deck out their email designs. In both cases, they want to send a simple message to customers: It's time to start your holiday shopping and you're in the right place to do just that.
Two of the ways that marketers change their email designs is by creating:
Holiday headers, where brands add seasonal imagery to their email header
Gift services footers, which are a kind of recover module that includes links to holiday store hours, gift guides, order-by deadlines, and more.
Sometimes marketers create more than one holiday header, but most use just one for the duration of the holiday season. On the other hand, it's recommended that you change your gift services footer throughout the holiday season, since subscribers have different needs at different points in the season. For instance, gift guides are more important early in November and early December and order-by deadlines and gift card promotions resonate more in mid to late December.
This example from OfficeMax demonstrates how you can keep your gift services footer relevant throughout the holiday season by making small adjustments over time.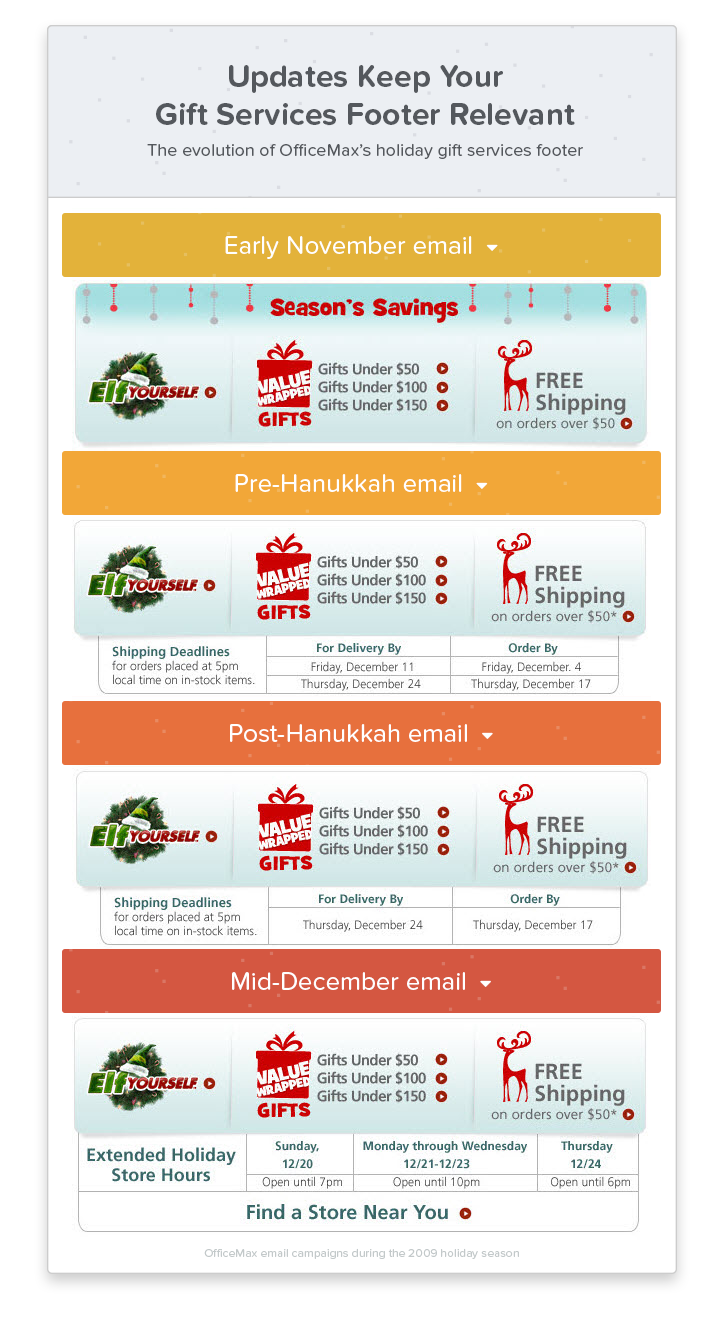 4. Updating Triggered Emails
B2C marketers should also plan ahead to make time to refresh their triggered email campaigns. Beyond just making sure that these emails are up-to-date and are still rendering and functioning as intended, marketers can add seasonal imagery and messaging to these emails to optimize them for the holiday season and subscribers' needs during this time of the year.
For example, a significant portion of your new subscribers that sign up during the holiday season have joined because they're interested in holiday deals and gift ideas. Their motivations aren't the same as the subscribers you gained in June, so don't message them the same.
Follow Crate & Barrel's example and greet these new subscribers with lots of seasonal imagery to put them in the holiday season mood.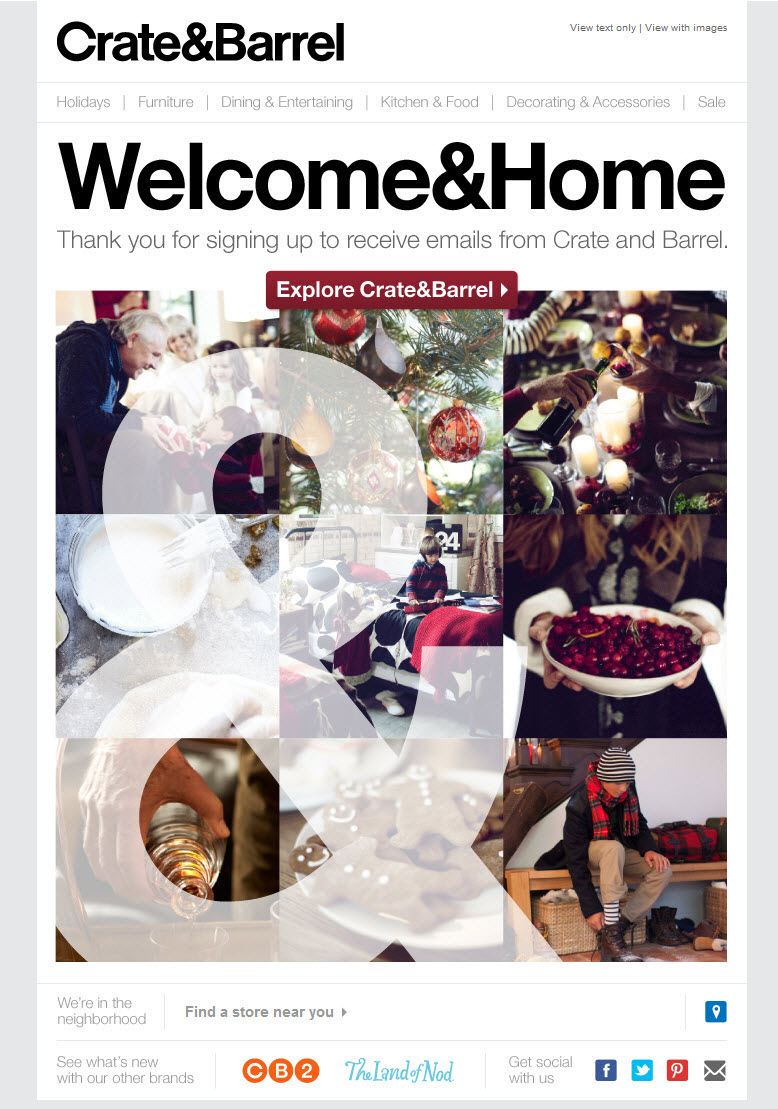 That's just one of several ways you can make your triggered emails more effective this holiday season. Creating holiday-focused secondary message blocks for your triggered emails and making your browse and cart abandonment emails launch more quickly are two more options to try.
While all four of these activities can boost the effectiveness of your holiday email marketing campaigns this year, all of them also involve extra production work. Start planning now to ensure that you make the most of these opportunities.
Making a List,
Checking It Twice

With Litmus Checklist you can instantly see how your campaigns look in 50+ email clients, as well as check images, links, load times, and much more.