It's that time of year—the evenings are drawing in, the temperature is dropping, and winter coats are being pulled out of storage. But fear not: along with the cold weather comes some hot marketing opportunities and brands are just beginning to launch their holiday email campaigns.
With summer drawing to a close, a lot of people can feel down in the dumps. Well, cheer yourself up with a roundup of the emails that put a smile on our faces in September.
Subject Line: 3 Things to Know About Vitamin C 🧡
Preview Text: #3 is v. important

The Paula's Choice team did a great job of weaving a number of things into a single email without making it overwhelming: 
The

emoji

in the subject line introduces the feel of the email design.

The

preview text

makes you want to open the email to find out what makes number 3 so important.

A design that beautifully leverages an orange color palette, alluding to the star of this email show: vitamin C.
Subject Line: Your vacation weather guide
Preview Text: Your go-to climate is waiting for you and your people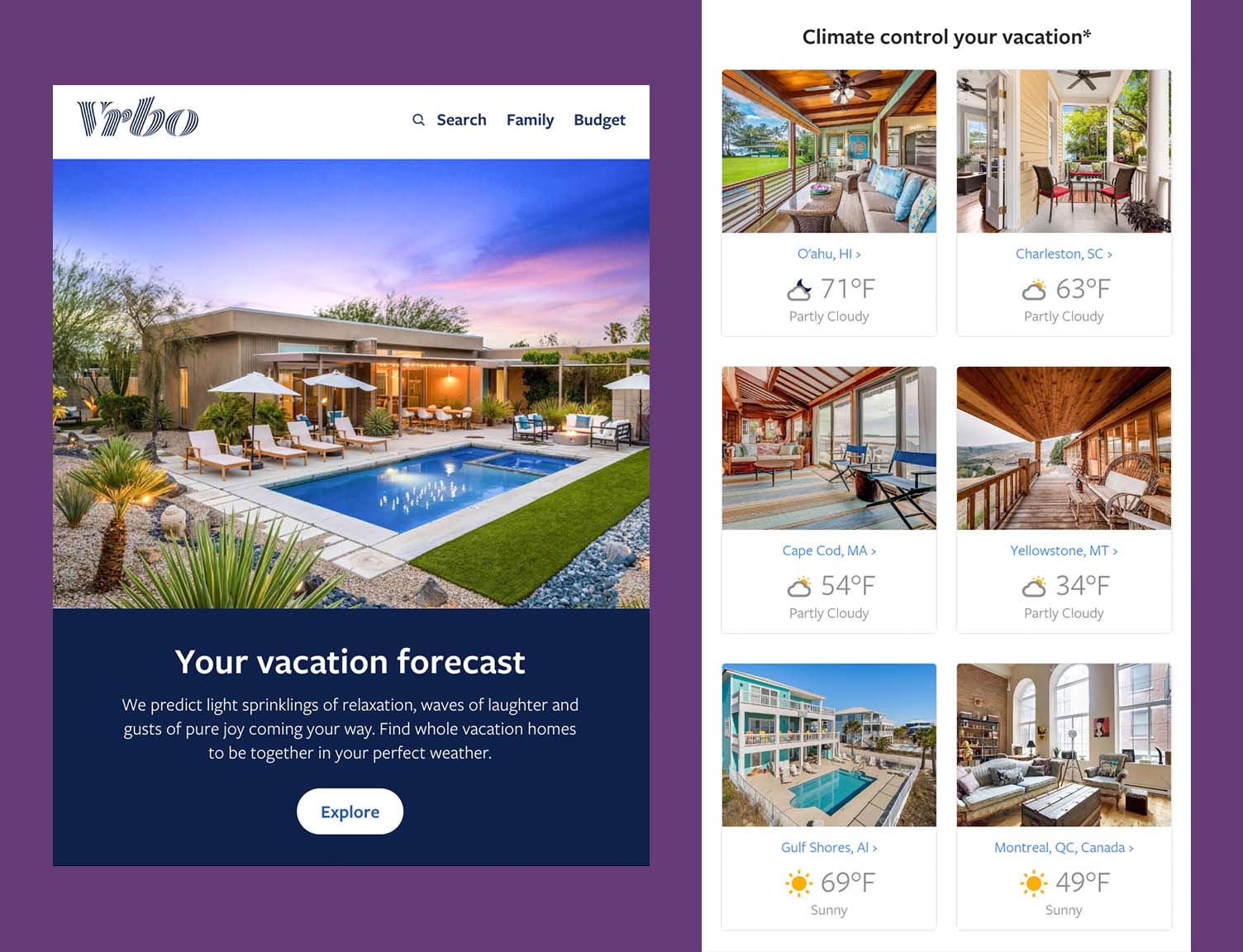 I don't have a vacation planned with VRBO at the moment—but this subject line did get me in that frame of mind, and the preview text backed it up.
Throughout the email, they used personalization to highlight locations with climates similar to those I've gravitated to in the past when I've booked on Vrbo, and also suggested new locations I might like. I noticed they added a disclaimer "that climates were accurate at the time of email creation." While we email marketers know why this is, I appreciate that they did not allow not having 100% real-time data to prevent them from personalizing my message to the extent they were able.
Subject Line: Heels that need to be seen!
Preview Text: Top up your look with party season footwear.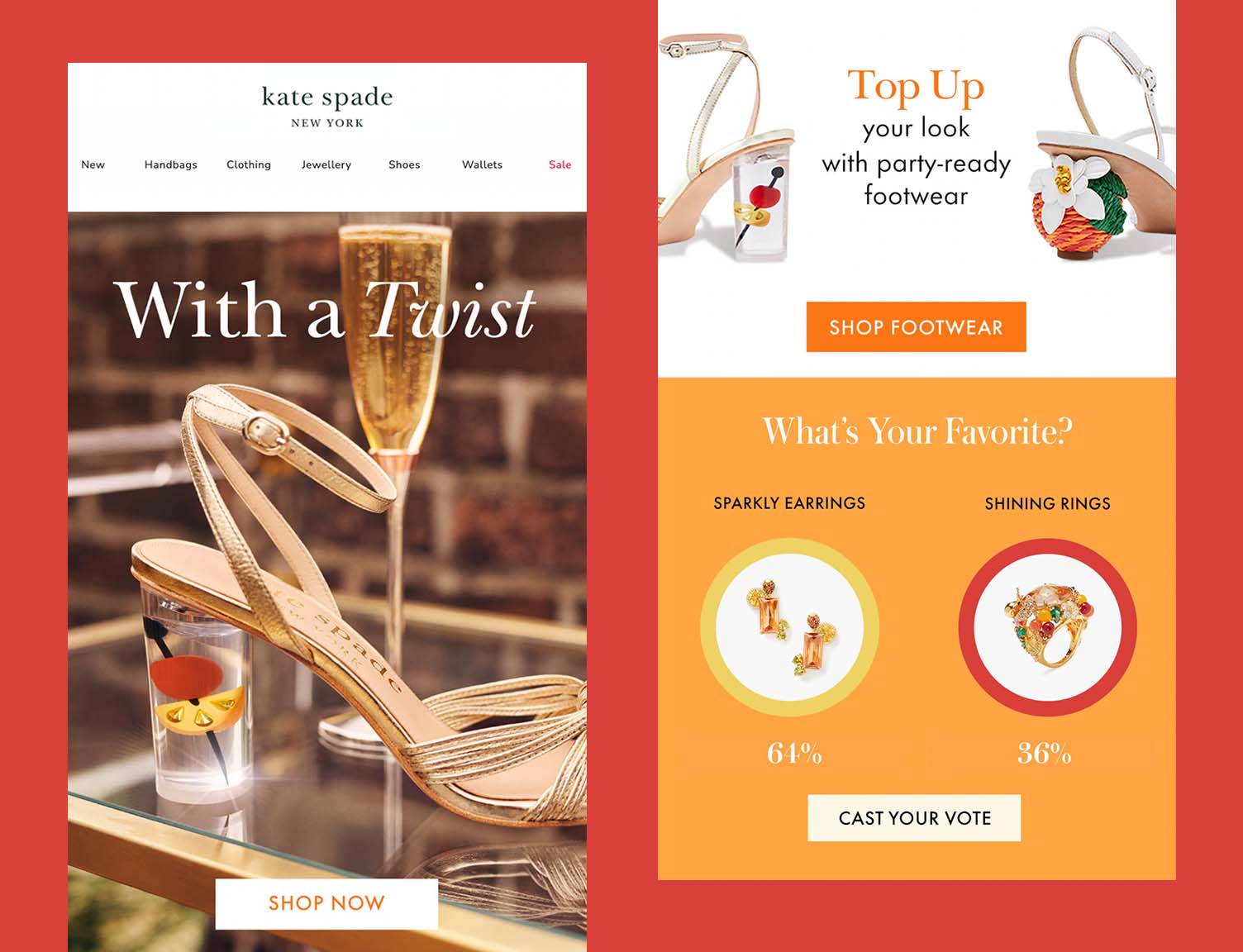 I love this email from Kate Spade: not only does it combine two of my favorite things—cocktails and shoes—but it also has a fantastic live poll! I really like the bright vibrant colors which draw the eye and encourage recipients to engage with the email.
Subject Line: Remain calm, but pumpkin is back! 🎉
Preview Text: Breathe a deep fall sigh with the return of our classic drinks.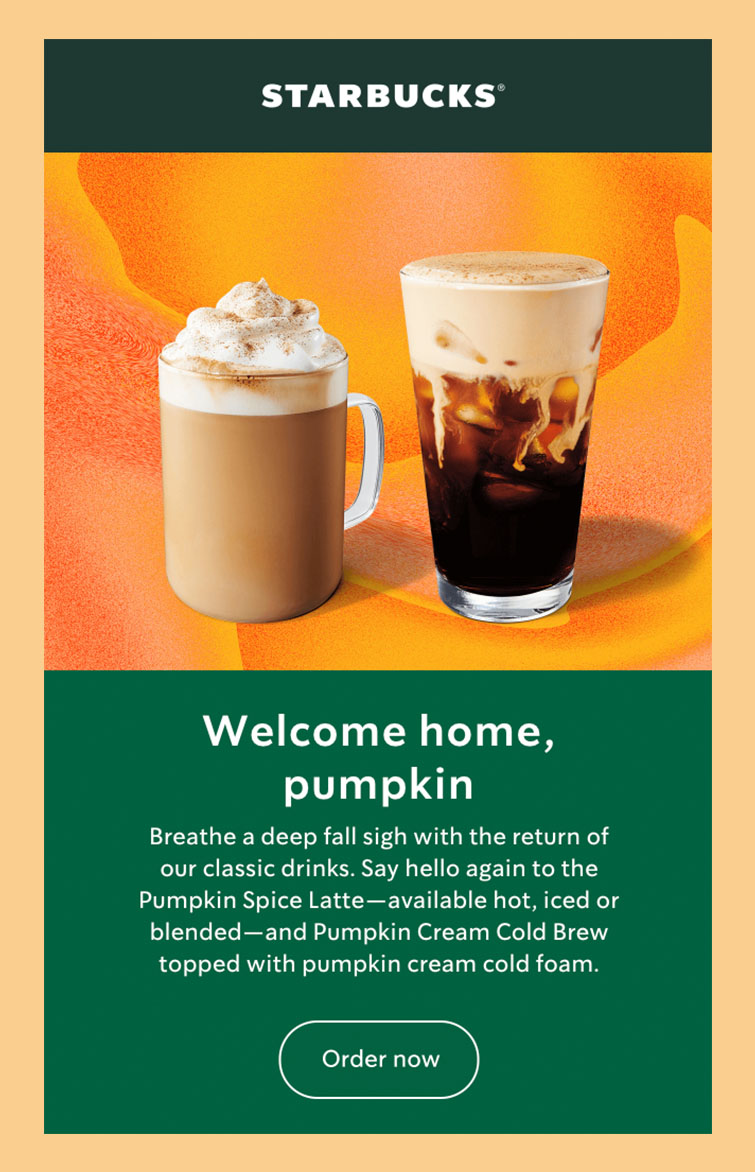 PSL season is my favorite season, so when this email landed in my inbox I was thrilled. Starbucks knows how beloved their pumpkin spice products are, so they really capitalize on how much customers love them by creating urgency in the subject line. I also love anything fall themed, so the design of this email really resonates with me!
Subject Line: Thank you for your order.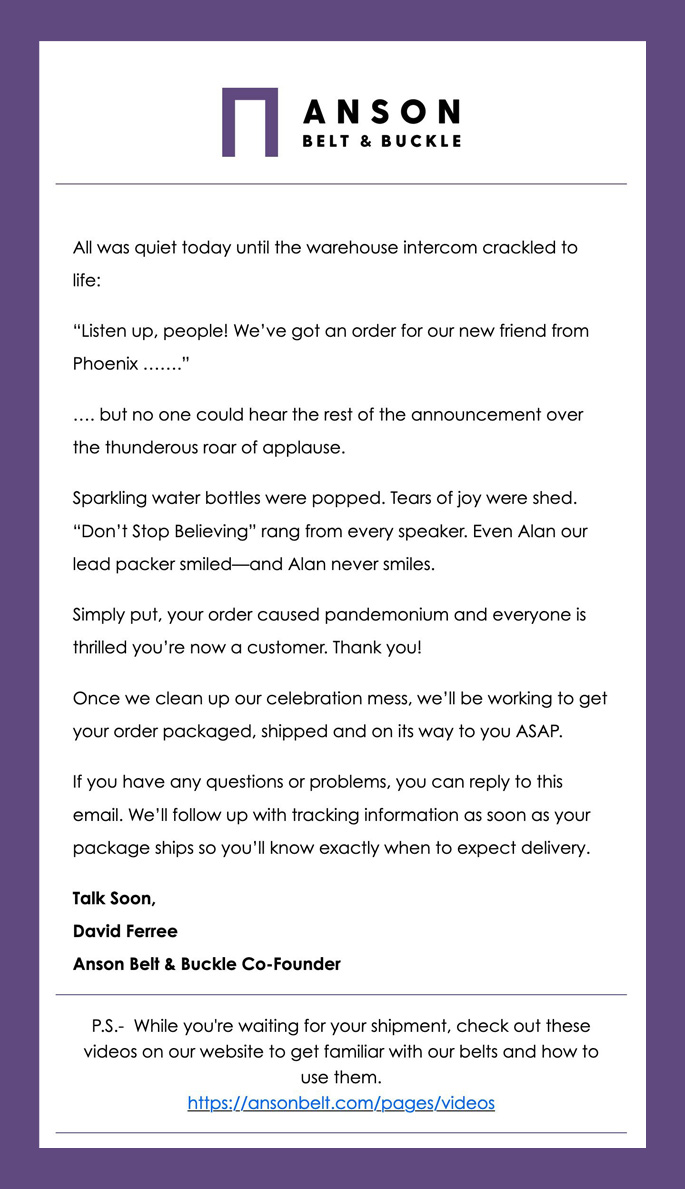 This is probably one of the most adorable order confirmation emails I've received. It's a cute way to personalize and build a relationship between brand and consumer at the start of the customer journey.