Building emails is hard. (Ask us how we know.) And sometimes, you're just stuck, pressed for time, or could use a little burst of creativity. That's where we come in. Why reinvent the wheel? We've been building emails that work for nearly two decades, and we love helping you build great emails too. It's kind of like our thing. 
So if you need a hand with your latest email project, head on over to check out our brand-new Free Email Template Hub!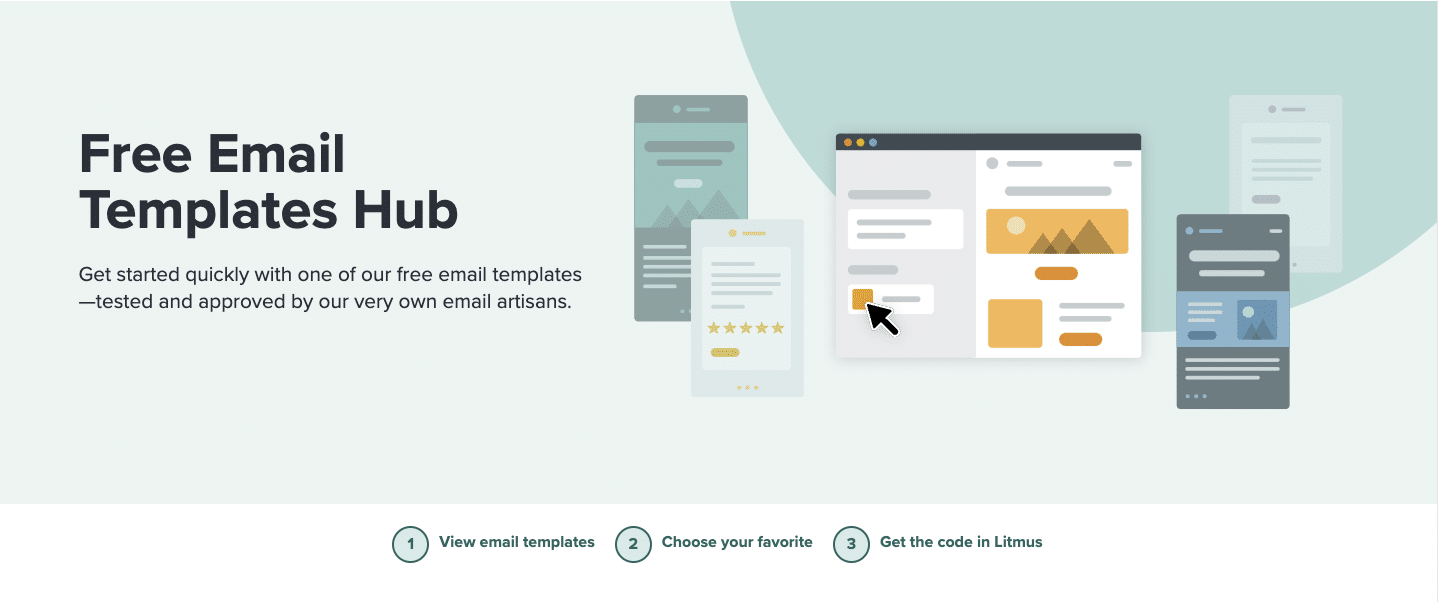 Templates for every email occasion 
Whether you're celebrating a work anniversary, sending a welcome email to a new customer, or sending a brand-new product out into the world, we've got you covered. No matter what type of email you need to build, with our templates, you can start with an accessible (and maybe even Dark Mode-friendly!) email and customize it to suit your needs. 
Our templates include…
Welcome emails

Transactional emails

Re-engagement emails

Pyramid design emails

Pre-event emails

Plain text emails

Multiple column emails 

Order confirmation emails

New product launch emails

F-shaped pattern emails

Event emails

Hero image emails

Stationary or letter emails

Email newsletters

Design system emails

Birthday emails

Ask for review emails

Anniversary emails
We've got more templates than you can shake a stick at. (Don't see what you need here? Drop us a line and maybe we'll add it!) Peruse our templates and select your favorite to get a headstart on hitting that send button. 
Here's an example of the clean, responsive design you can expect in one of our free email templates: 
Get your Free Welcome Email template!
Why use Litmus email templates, specifically? 
You wouldn't buy a car from someone who didn't drive. And in the same fashion, you wouldn't want an email template from someone who didn't specialize in building great emails! Here at Litmus, we love email. We live email, even.
So you know that when you're using our emails, you're working with some of the best templates available. All our templates are responsive, mobile-friendly, and accessible. Plus many are optimized for Dark Mode! Every single one can be totally customized to fit your brand identity, and can even be used in any email service provider (ESP) with a little copy-and-paste of some HTML. (Although we recommend Litmus Builder, of course!)
Kickstart your email-building process today!
We hope these email templates make your life a little easier. After all, that's why we put this template hub together. Check out a couple of our favorites for your next project, share a few with your friends, and be sure to tell us what you think in the Community, on X (formerly Twitter), or on LinkedIn. Happy emailing!