At Litmus, we build and send email marketing campaigns—just like you! We get how hard it can be to get the most out of email. Hitting send is just one piece to the puzzle; there's building, personalization, testing, review, analyzing and so much more to running an email program.
Email is essential; more than 40% of marketers say email marketing it's very critical—up nearly 30% since before the pandemic. But as important as email marketing is, meeting the demands of subscribers' expectations and changing privacy measures can be tough.
That's why efficiency and effectiveness were our top priorities for 2022. Here's how we evolved to help email marketers do what they do best, better.
✨ Table of Contents: Litmus' 2022 Product Highlights
Build better emails, faster ⚡
There's a lot to keep track of when it comes to email, especially when over 65% of marketers create at least two versions of an email on average. With the introduction of merge tags and ESP Sync enhancements in Litmus Builder, you can build better emails, faster.
Merge tags in Litmus Builder
Easily build and preview ESP merge tags to create more personalized emails, faster directly in Litmus Builder.
With merge tags, you can:
Reduce the hassle of jumping between tools

Insert merge tags from multiple ESPs, all in one place

Add your own custom tags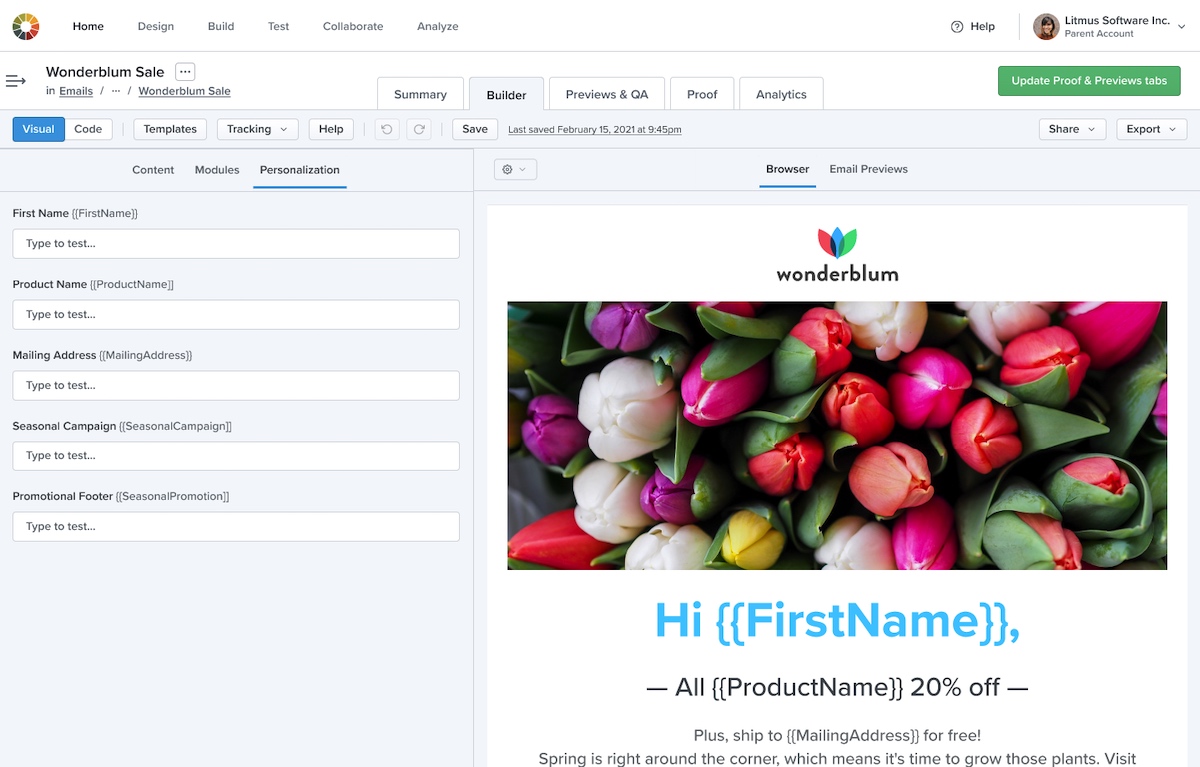 Friendly heads-up: This feature is available exclusively for Litmus Enterprise plans.
ESP Sync enhancements
ESP Sync, but better! We've made several enhancements to ESP Sync in Litmus Builder, making it easier to stay organized as you sync emails from Builder to your ESP. This includes:
Location selection: As you build emails, choose which folders to sync your emails to. This feature is available for SFMC, Marketo, Eloqua, Hubspot, and Mailchimp.
ESP connection nicknames: Label each of your ESP connections so it's easier to distinguish between them.
Friendly heads-up: ESP Sync is available for HubSpot and Mailchimp users on  Litmus Plus and Litmus Enterprise plans. ESP Sync is available for Salesforce Marketing Cloud, Marketo, and Eloqua exclusively on our Litmus Enterprise plans.
Email testing, your way 🧪
Did you know that email clients update every 1.2 days on average? That's a lot to keep up with. 
We know how important it is to keep your email testing and QA process efficient and effective. Here's what we added this year to help you do just that.
Email Testing Profiles
Test the way you want with Email Testing Profiles. Create custom lists of email clients and devices that are relevant to your business and workflow—and label them in a way that makes sense to your team.

Want to focus on Dark Mode? Create a Dark Mode testing profile. Need to fix a bug in Outlook email clients? Create a testing profile with only Outlook clients. The options are endless!
Here are some more ideas to jog your imagination:
The VIPs

: Email clients and devices your specific audience uses the most

Troublemakers: Email clients that frequently pose design challenges
The Nocturnal ones: Dark Mode email clients
Byte-sized

: Mobile devices only to test all your mobile-specific needs
View this post on Instagram
Friendly heads-up: This feature is available exclusively for Litmus Plus and Litmus Enterprise plans.
6 new email clients to test in
Emails that arrive broken are often deleted in a matter of seconds, leading to unsubscribes and a poor subscriber experience.
We know how important it is to have the ability to test in the newest clients and devices to ensure your designs come across right. Throughout the year, we added new email client support for:
Windows 10 Mail Dark

iPhone 14

iPhone 14 Dark Mode

iPhone 14 Pro Max

iPhone 14 Pro Max Dark Mode
More powerful, actionable insights 🔎
It's important to not only have easy access to subscriber behavior insight but also reliable metrics. Our 2022 features aimed to provide actionable insights to better empower marketers with data.
Email Performance Indicators
While ESPs display baseline metrics (like click-through rate and unsubscribe rate), they don't provide contextual guidance.
Email Performance Indicators in your Litmus' Integrated Insights Report provide powerful, actionable insights at a glance—making it easy for you to quickly glean actionable insights.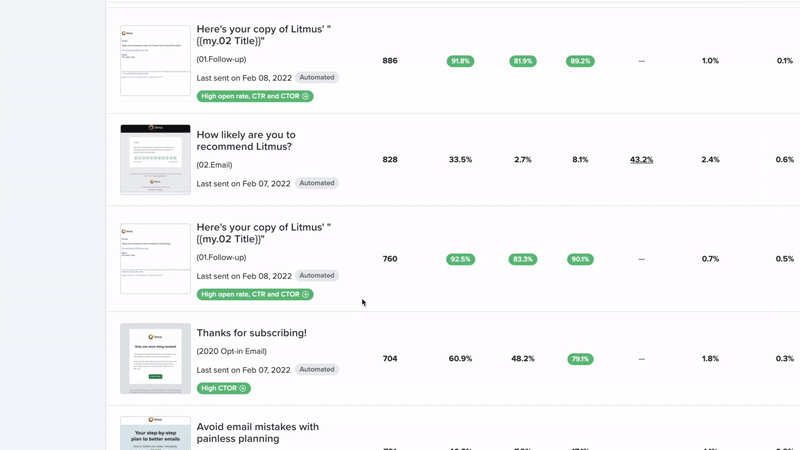 Visual badges automatically surface emails that are performing well (or not), and highlight specific details on why. Click each badge for suggested follow-up actions so you can optimize segmentation, list hygiene, and design and development—without the guesswork.
New Analyze Dashboard
We redesigned the Litmus Analyze tab to give you more data at your fingertips. The single dashboard view shows:
Key insights from your Integrated Insights Report

Average subscriber engagement metrics

Your most engaging email content

Easy navigation to detailed reports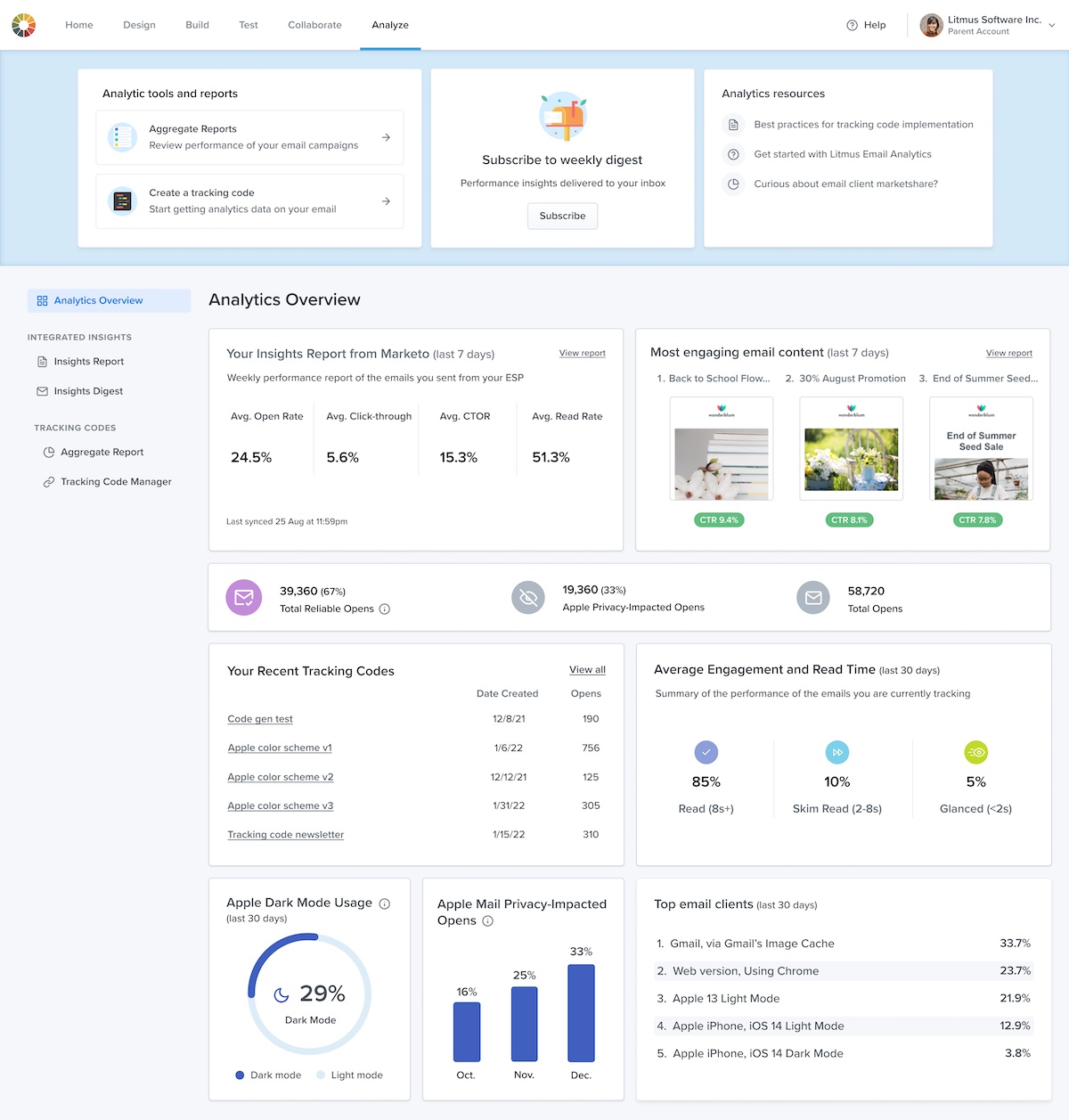 Friendly heads-up: Litmus Email Analytics is available on Litmus Plus and Litmus Enterprise plans.
Integrations 🧩
Whether it's a new email service provider or a new addition to your marketing tech stack, Litmus has grown its integrations game to help you work smarter across your email workflow.
Litmus Extension for Klaviyo
Give your email production and testing workflow a speed boost as you build in Klaviyo with Litmus Extension.

Use Litmus Extension in Google's Chrome browser to preview emails across 100+ email clients and devices and perform other critical pre-send checks—without switching between tools.
Friendly heads-up: This feature is available exclusively for Litmus Plus and Litmus Enterprise plans.
Integrations Marketplace
We created a one-stop shop for all our integrations—aka, Litmus Integrations Marketplace. Quickly browse and learn more about the various platform and productivity integrations available in your account.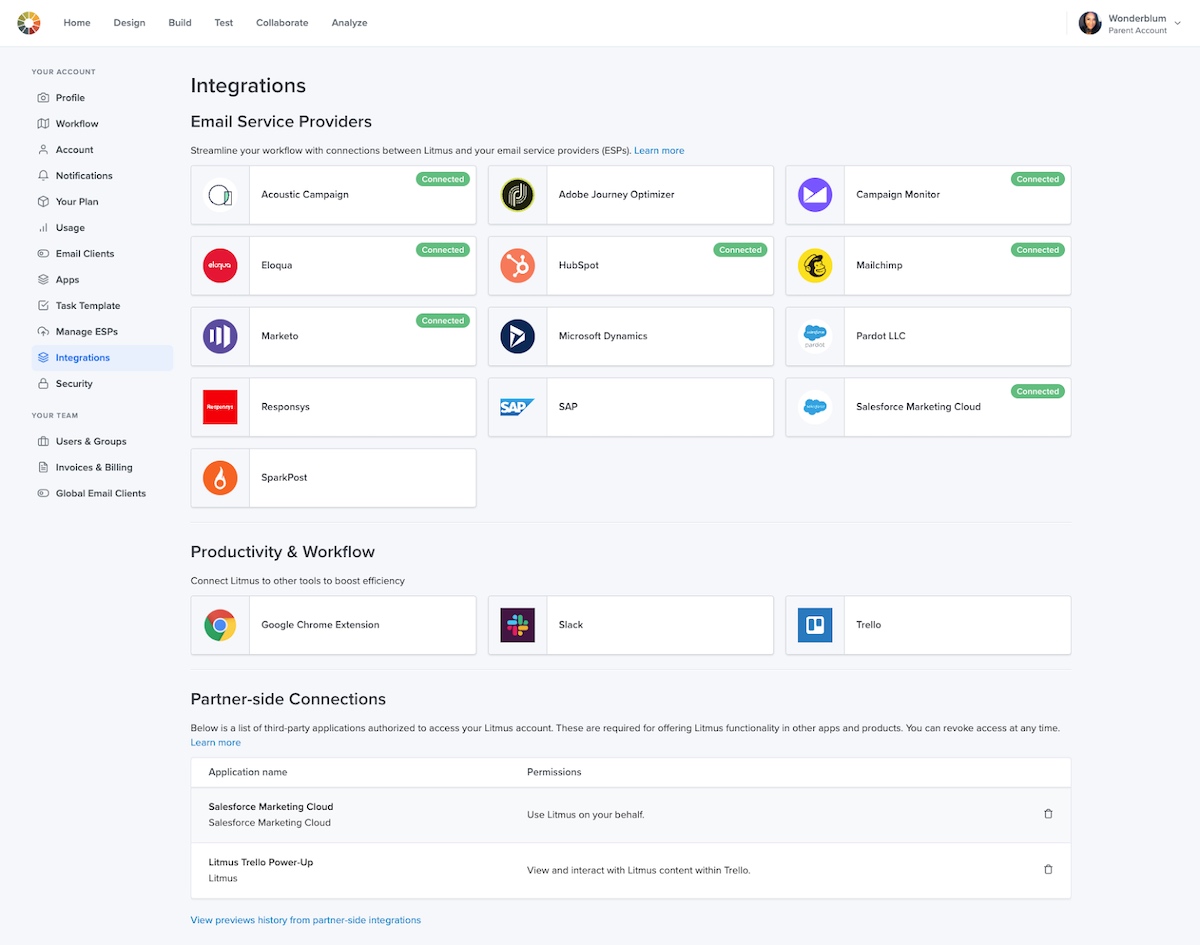 Friendly heads-up: This feature is available for Litmus Basic, Litmus Plus, and Litmus Enterprise plans.
More innovative personalization 🚀
Customers expect engaging, personalized, email experiences. 71% of consumers feel frustrated with impersonal experiences, yet 72% of marketers say meeting customer expectations is more difficult.
Over 50% of marketers told us personalization is a priority for them—but keeping up with subscriber expectations is tough. Here are our advancements in personalization over the past year.
Litmus Personalize, powered by Kickdynamic
With Litmus Personalize, powered by Kickdynamic, Litmus now provides the industry's most comprehensive email personalization, optimization, and insights platform.
The Litmus Personalize solution empowers marketers to automate and scale the creation of personalized individual email experiences that drive results. This includes:
Live email content

such as polling, countdown timers, geolocation targeting, and weather

Content automation

that pulls the latest data from your CRM, product feeds, and more

Predictive Recommendations

seamlessly track on-site activity and subscriber behavior then use that data to recommend personalized products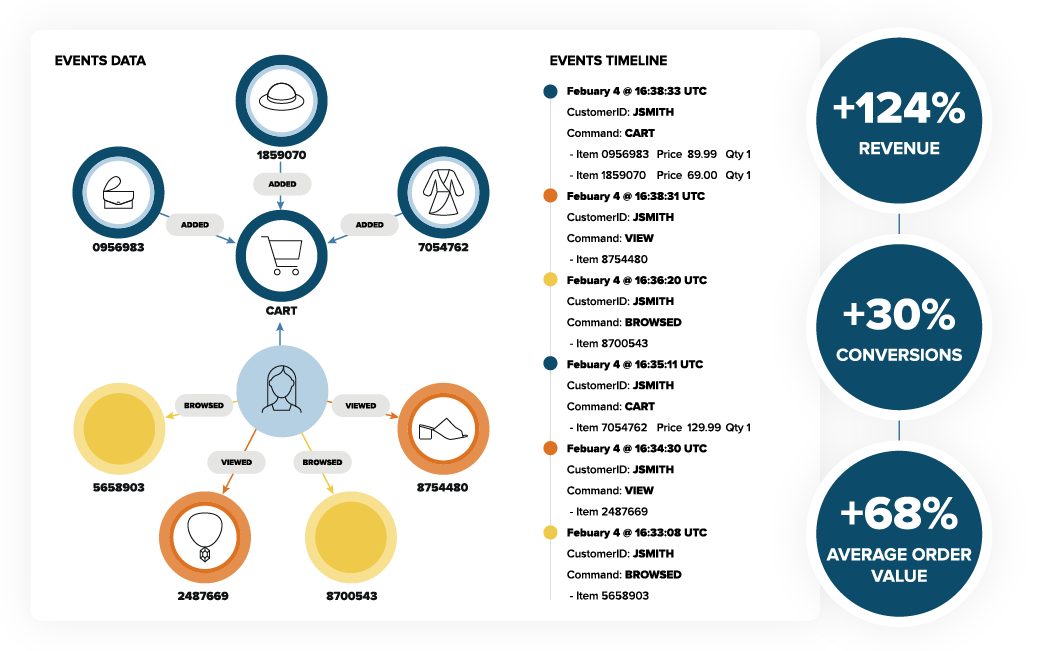 Harness the power of AI-driven recommendations and yield powerful results that boost customer loyalty and drive revenue with Litmus Personalize.
Friendly heads-up: This feature is sold separately from core Litmus plans.
Explore Gallery in Litmus Personalize
Explore a whole world of personalization—right at your fingertips. We added a new email inspiration gallery to Litmus Personalize to help you find the perfect personalization tactic for your next email.

Friendly heads-up: This feature is sold separately from core Litmus plans.
Make every send count
Start the year strong: Up-level your email strategy and optimize your subscriber's experiences with advanced personalization using our new capabilities.
If you're already a customer on a Litmus Enterprise plan, see what's new in your account. Otherwise, get in touch with us to see how you can get access to all of the latest Litmus features.