Read Time: 2 min
The Email Metrics Marketers Measure—And The Ones They Should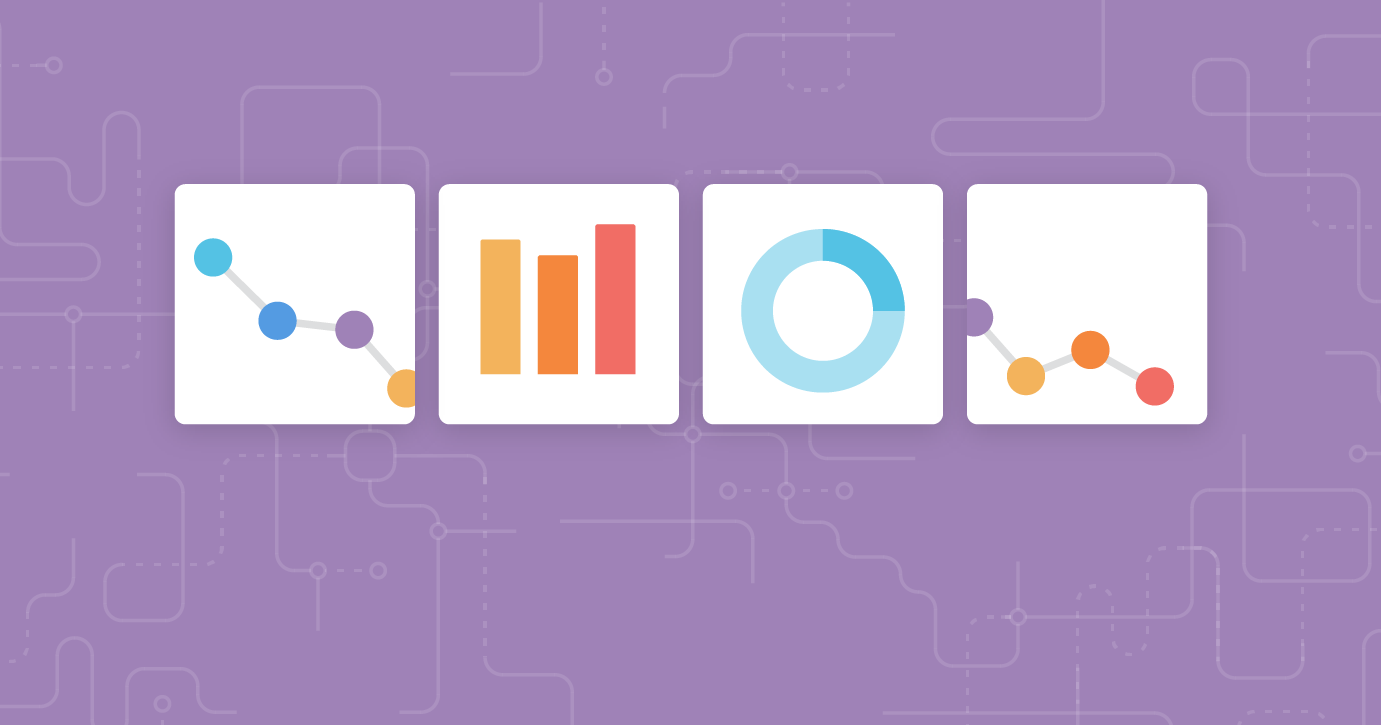 Every email marketer knows the feeling of satisfaction when an email goes out: one part relief, one part anxiety. When you hit "send," the hard part is over, and you can sit back and wait on the results to come rolling in so you can judge whether or not the email you sent was successful.
But what exactly should you measure? What metrics do your email service provider (ESP) and third-party analytics tools offer you?
We asked thousands of marketers what metrics they currently track—and which ones they plan on tracking soon. Here's what we found.
Nearly a quarter of brands can't track email interactions down to conversions
Almost all ESPs offer the basics—opens, clicks, and hard or soft bounces—and the overwhelming majority of brands do track these metrics. However, after that, visibility diminishes quickly.
Nearly a quarter of brands (22.4%) can't track email interactions down to conversions. Fewer than half (46.7%) can measure their email marketing return on investment. And less than 28% of brands can measure subscriber lifetime value.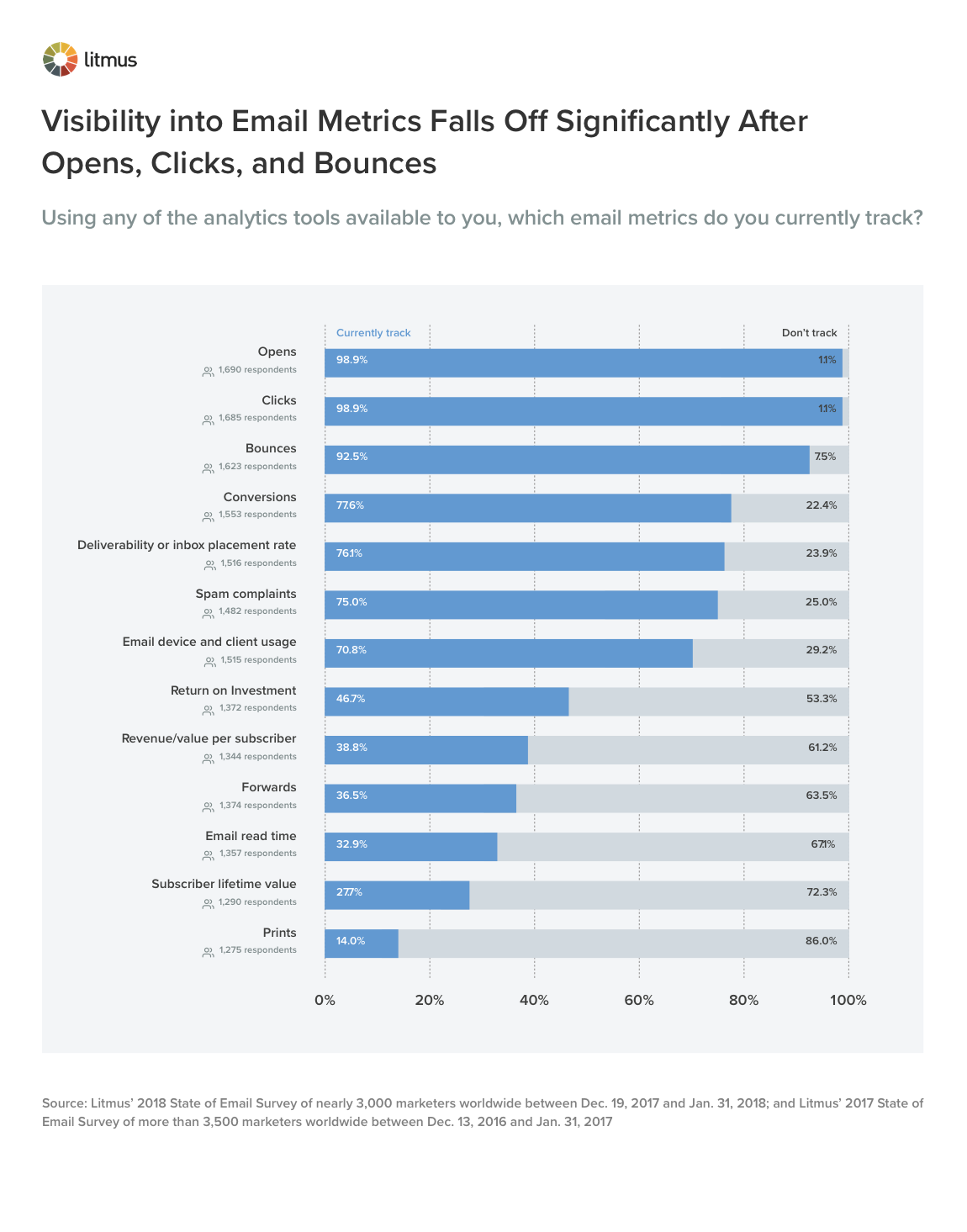 Lifetime Value and ROI Top the List of Email Metrics Brands Plan to Start Tracking
The good news is that brands clearly recognize the weaknesses in their analytics. The metrics that they're the most excited to start tracking are among the most strategic ones: subscriber lifetime value (43.3% of marketers), value per subscriber (35.6%), and ROI (32.6%).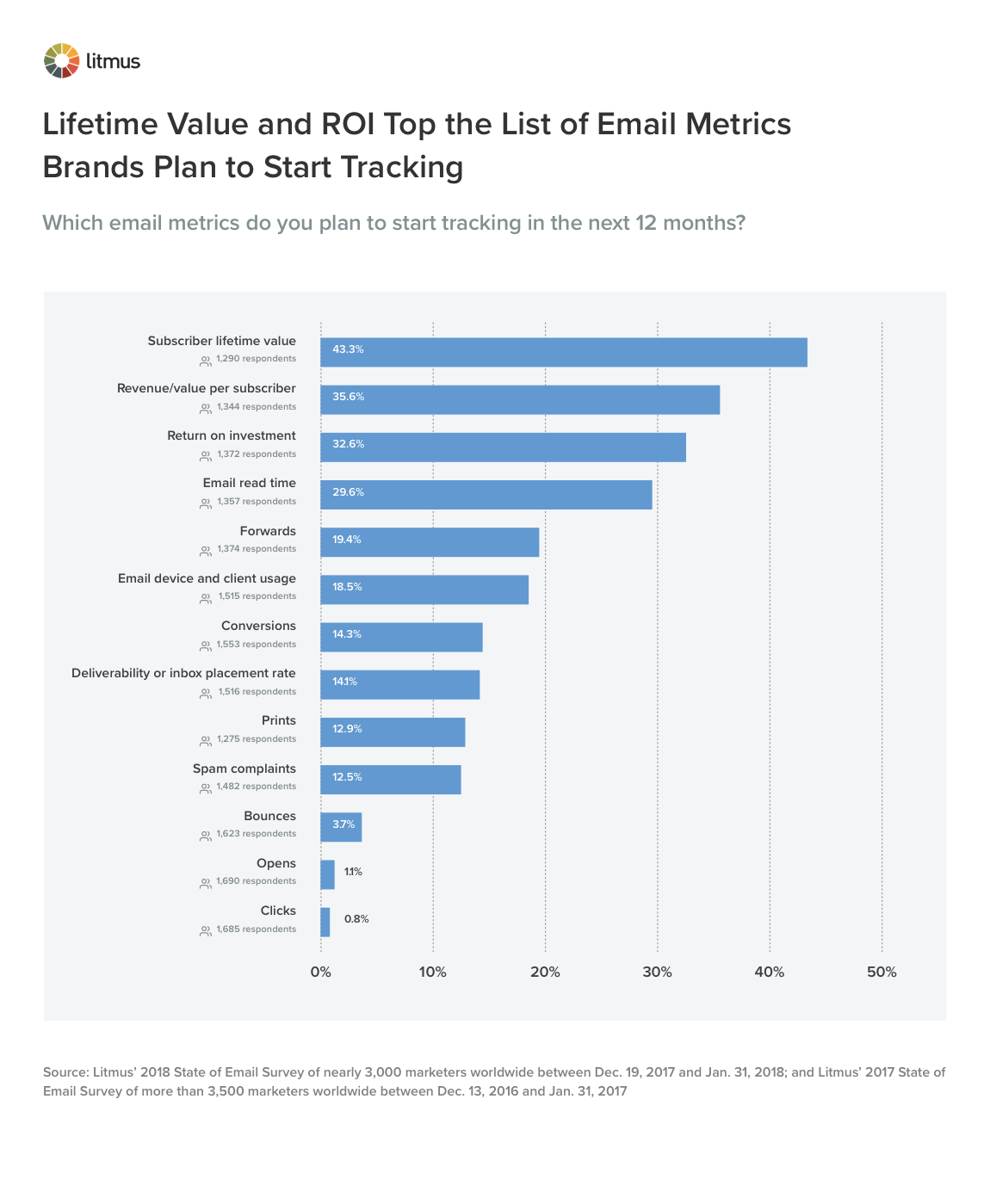 By tracking these metrics, you can begin to create a more complete view of your subscribers and tailor your messages to them in a more effective and direct way.
Nearly half of brands plan on tracking subscriber lifetime value in the next 12 months, followed by value per subscriber and ROI.
Get more insights on email performance visibility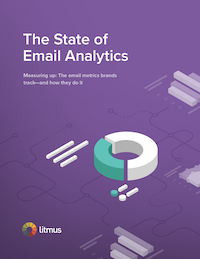 Interested in more email analytics insights? Check out our State of Email Analytics report to see how your email analytics stack up against your peers, learn where you have visibility gaps, and understand how you can bring your email performance tracking to the next level—because knowledge is power.