It's ooky spooky season, but that doesn't mean all emails have to be stuffed with pumpkins, ghosts, and all things creepy.
While we saw a lot of Halloween-themed emails last month, it's still a great time for companies to send out their business-as-usual emails. Around this time of the year, there is often talk of the holidays ahead (aka the busiest shopping time of the year), so brands maximize on those who plan ahead by alluding to what's to come in their email campaigns—which we saw also saw in October 2022.
Check out the Litmus team's favorite emails from the last month:
Subject Line: Not every bear can be smarter than the average
Preview Text: Yogi might be strong on picnic baskets, but how's his salmon catching?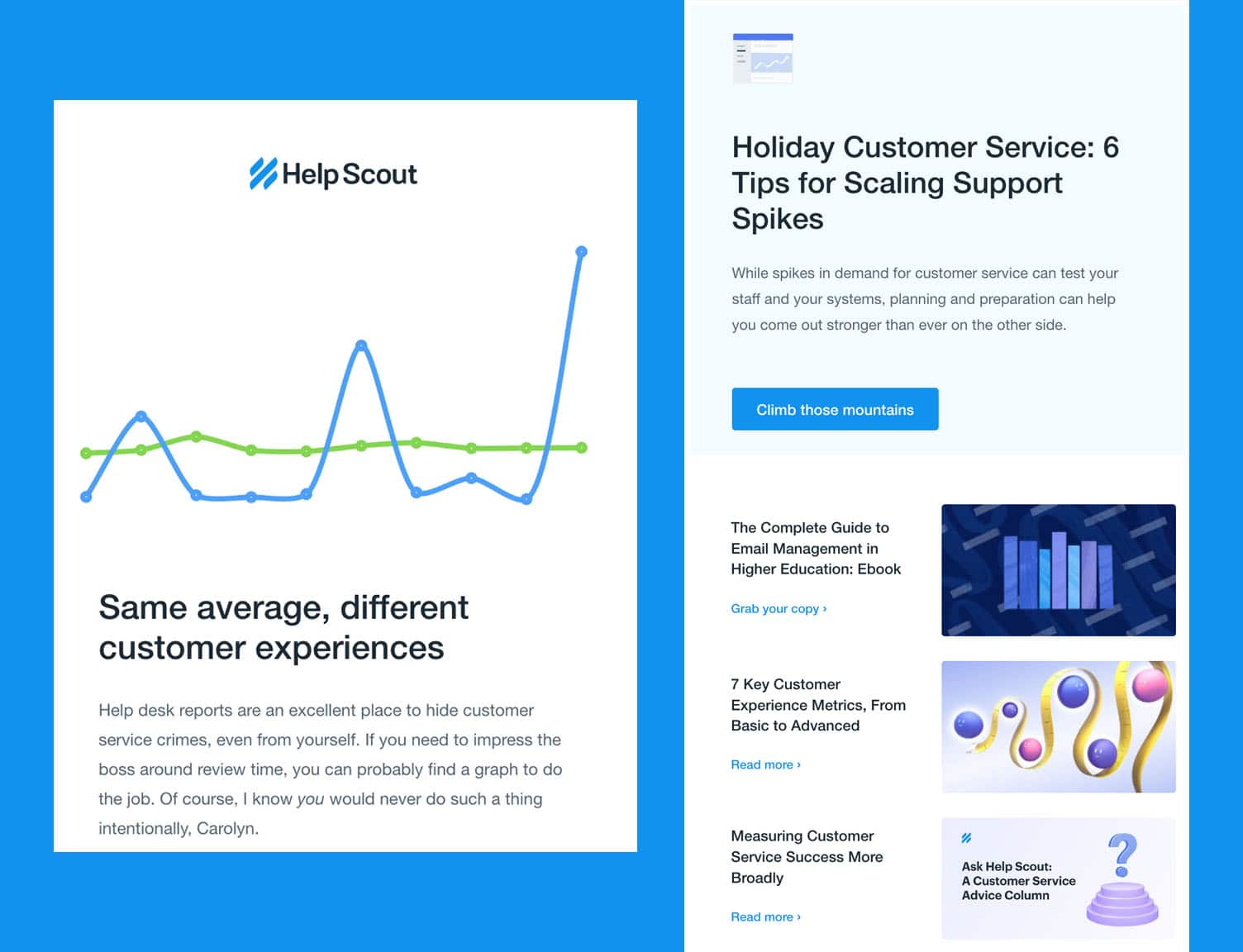 This email caught our eye because the subject line and preview text were so refreshingly random in our work inbox. The use of personalization at the end of the first paragraph (instead of the beginning) was a great surprise. The writer's playful tone and use of both timely and classic pop culture references made the email feel like it was a message from a friend. But it's really the combination of that with an insightful takeaway that made us pay closer attention to their weekly emails ever since.
Subject Line: Hello Holidays 👋
Preview Text: It's never too early to start setting the holiday mood.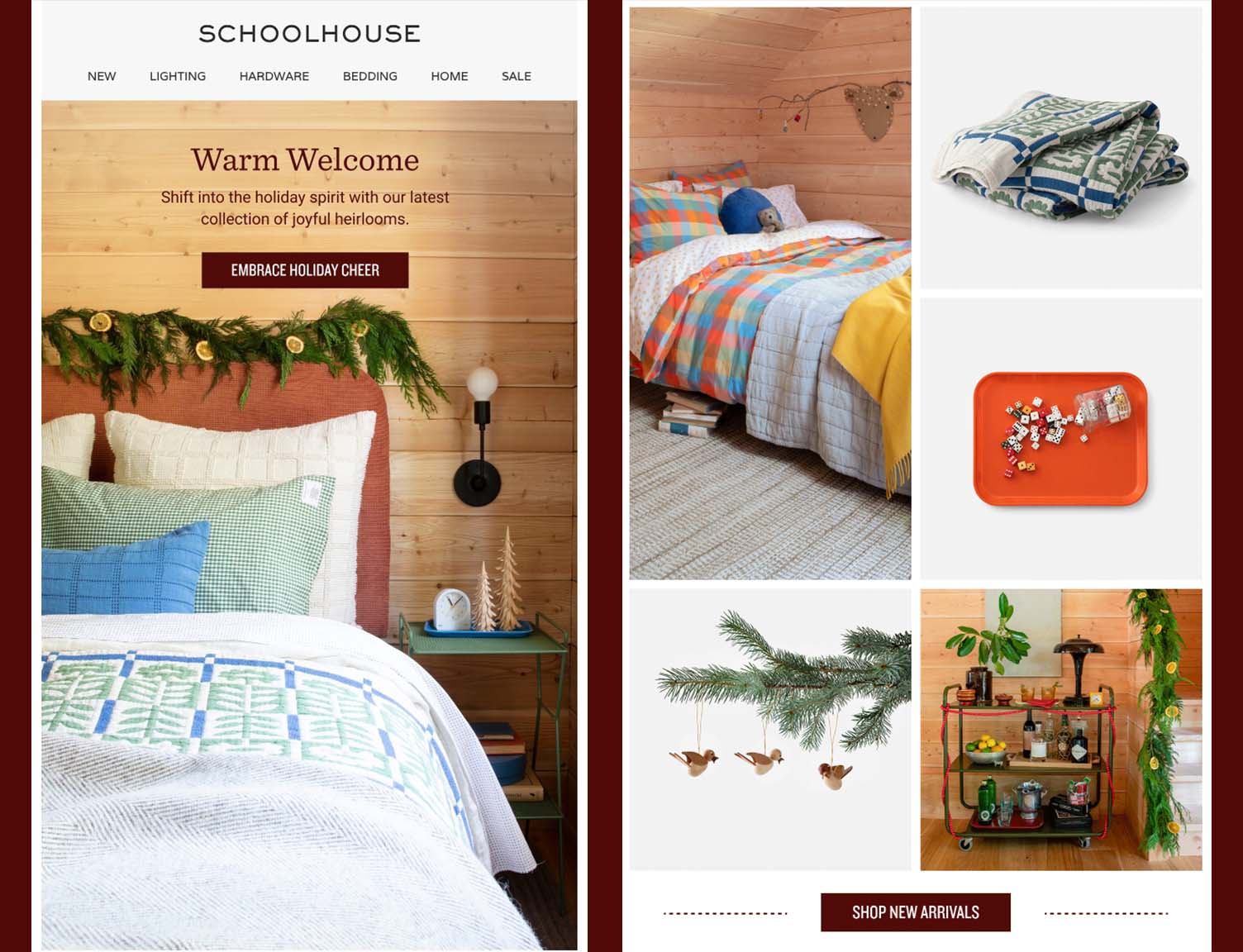 This email hit at the right time. We're getting toward the end of October and we've almost had our fill of spooky movies, so this subtle intro welcoming the holidays caught our eye! The images are beautiful and we love the simple animated gifs for some of these to show several views of the same product. It sets the perfect cozy, hygge mood!
Subject Line: Our VP of Creative's oil mask trick
Preview Text: She's leading the creative vision at Prose and sharing her tricks for healthier hair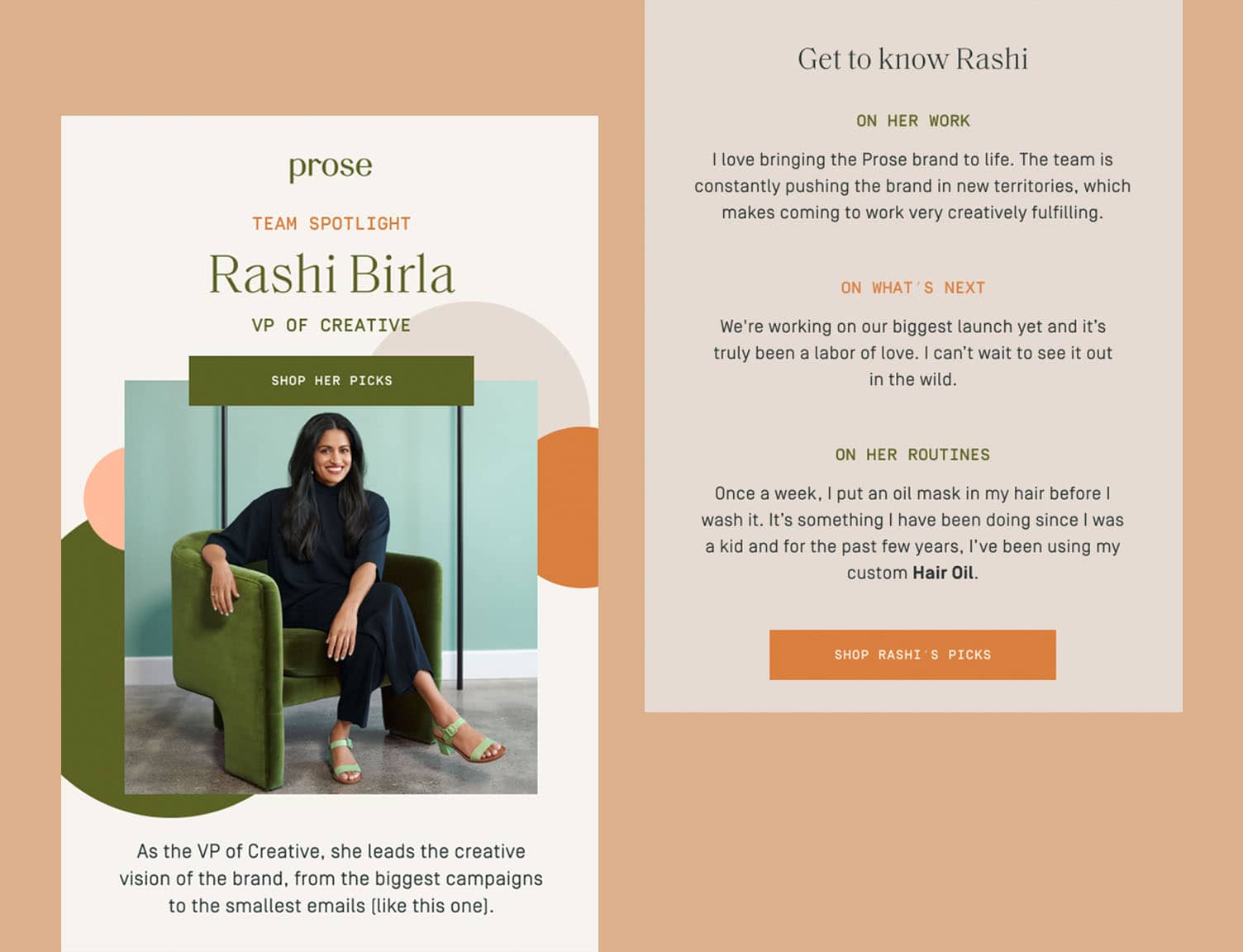 It's always great to hear tips from people who actually work at the companies you're buying from, as they have the best recommendations—which is why we love this email from Prose. It's also great to meet people who work at the company, as it gives a human element to a brand—which is always a winning move.
Subject Line: Go all out for Halloween 🎃
Preview Text: Want contactless shopping? Try Same Day Delivery or free Drive Up.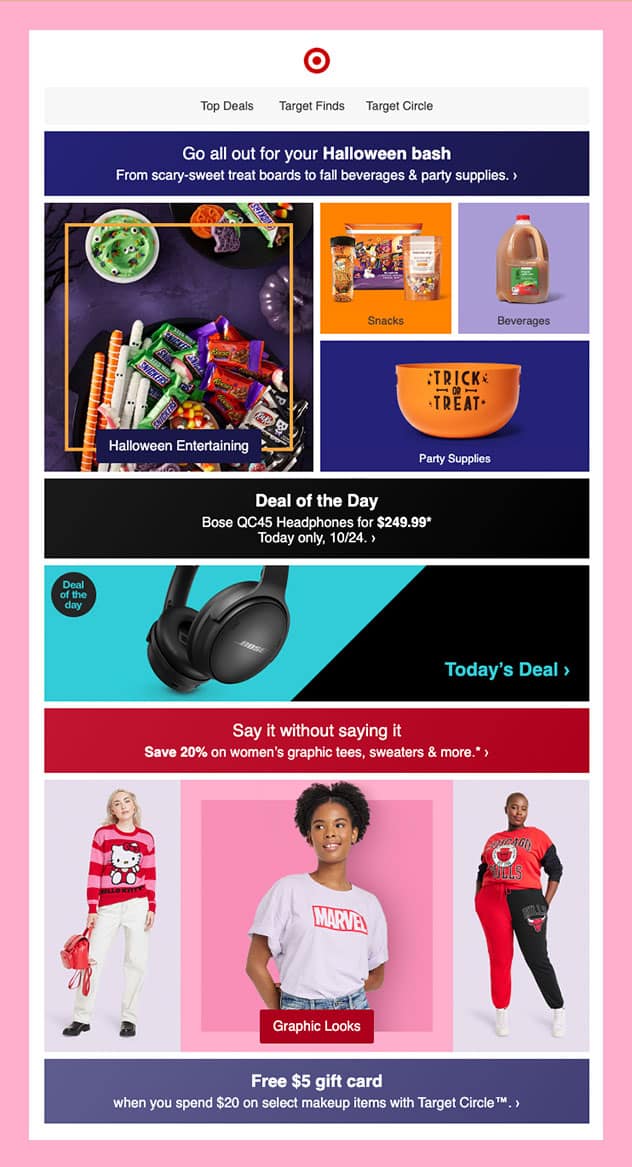 This email from Target has been personalized based on what the recipient has purchased in the past, which is a super effective personalization tool. The short block sections are easily digestible and make for a slick, yet engaging email.
Subject Line: Three ways to realize the dream
Preview Text: Desktop, mobile, or web – bring your vision to life with Acrobat Pro.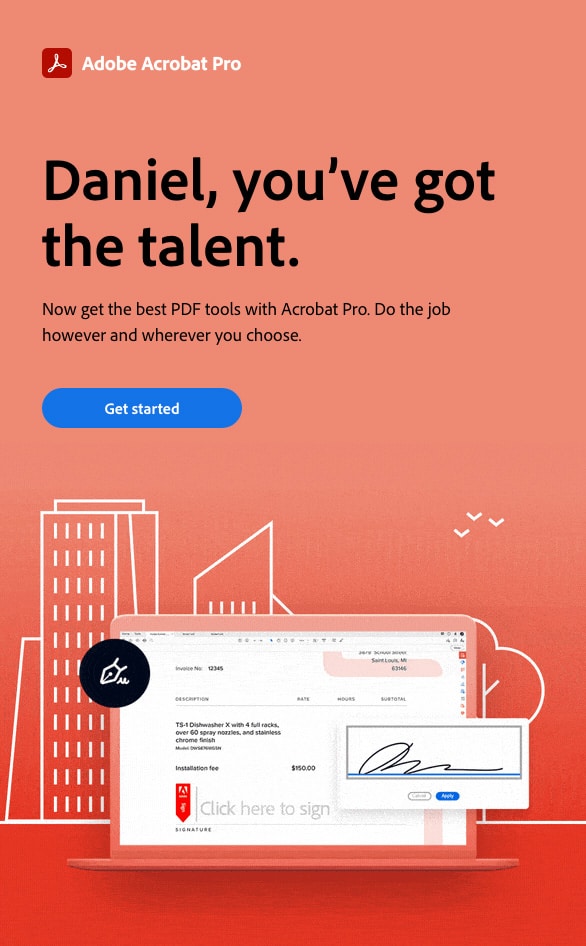 The email was simple and clean while still having the awesome animated GIF header with included personalization. It balanced out function and flare really well. Click here to see the GIF in action.