With the year 2020 within reach, we're about to enter a new decade of email design. But which visual design trends will shape the look of emails in the 2020s?
Trends that dominated designs in 2019 will still be popular in the coming year. We'll continue to see vibrant colors, bold typography, and off-grid designs. But new trends in digital design will make their way into the email design world over the coming months. 
Here are 10 email design trends that will hit your inboxes in 2020.
1. More image depth with 3D imagery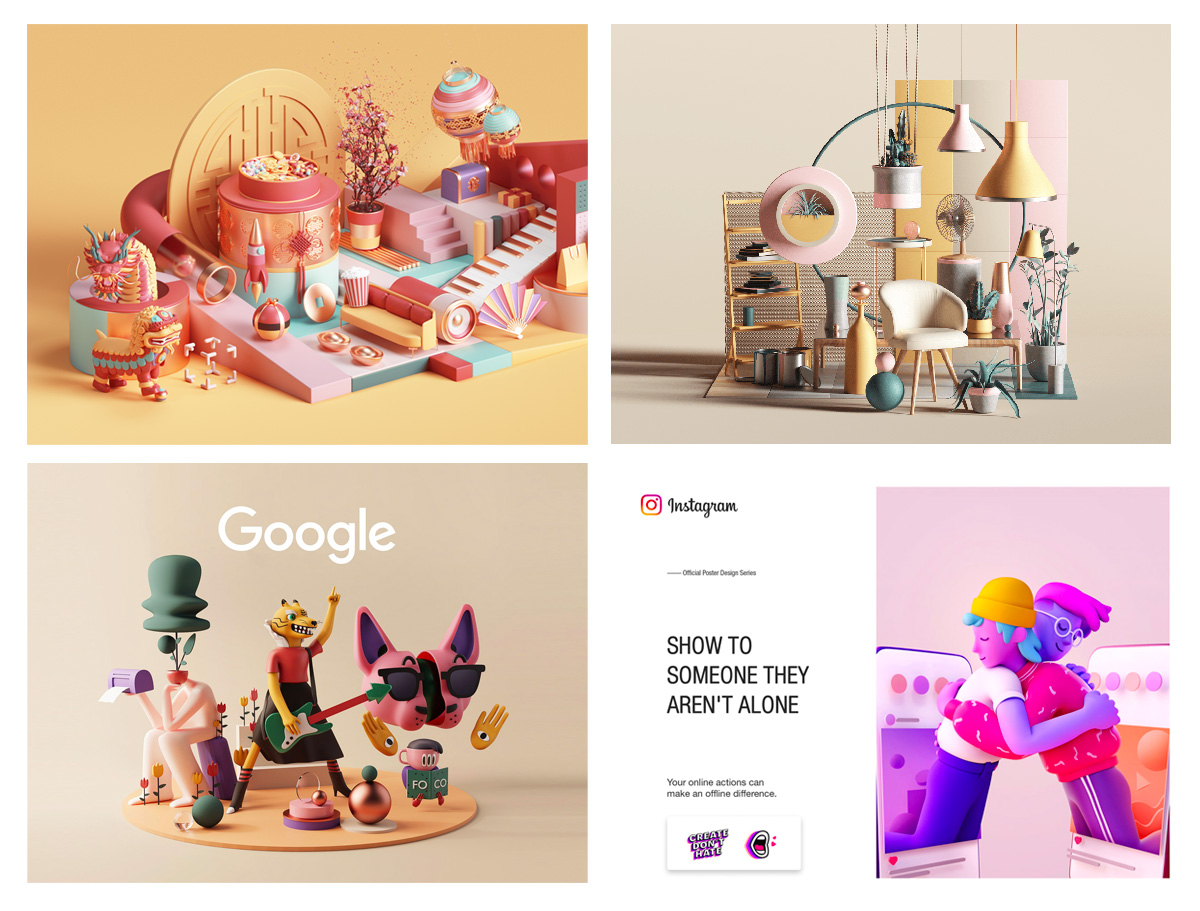 Big brands are embracing 3D to make imagery appear more realistic and intriguing. Compared to traditional flat imagery, 3D effects can help bring products or characters to life, make elements pop out of the composition, and highlight key messages. As 3D imagery can be considerably labor-intensive to create, it doesn't often appear in email designs… yet. But when it does, it's incredibly powerful. 
Designmodo, who offers a range of web and email resources, brings a little 3D to the hero of this Black Friday campaign, making their discount stand out: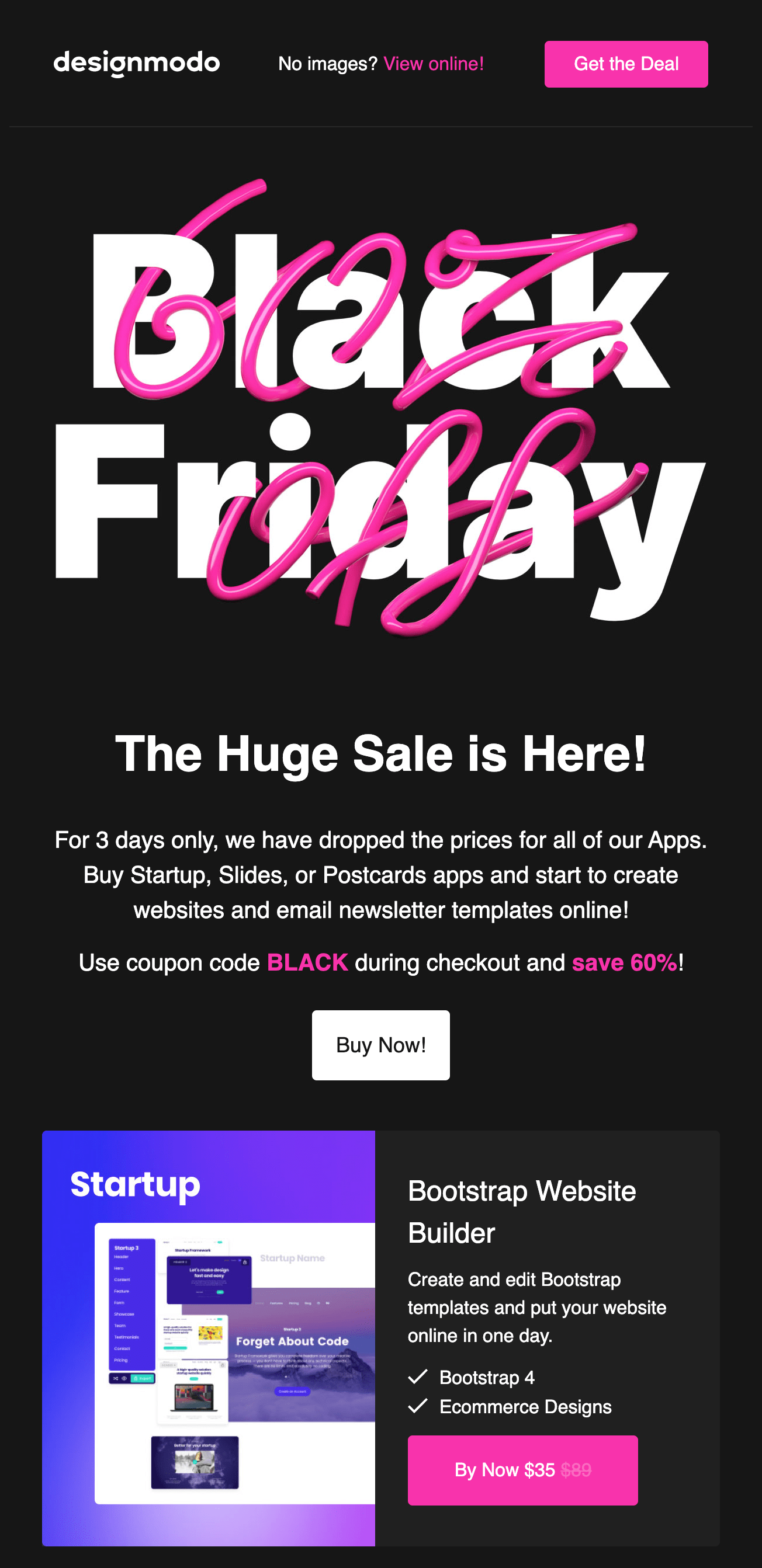 ---
2. Isometric Illustrations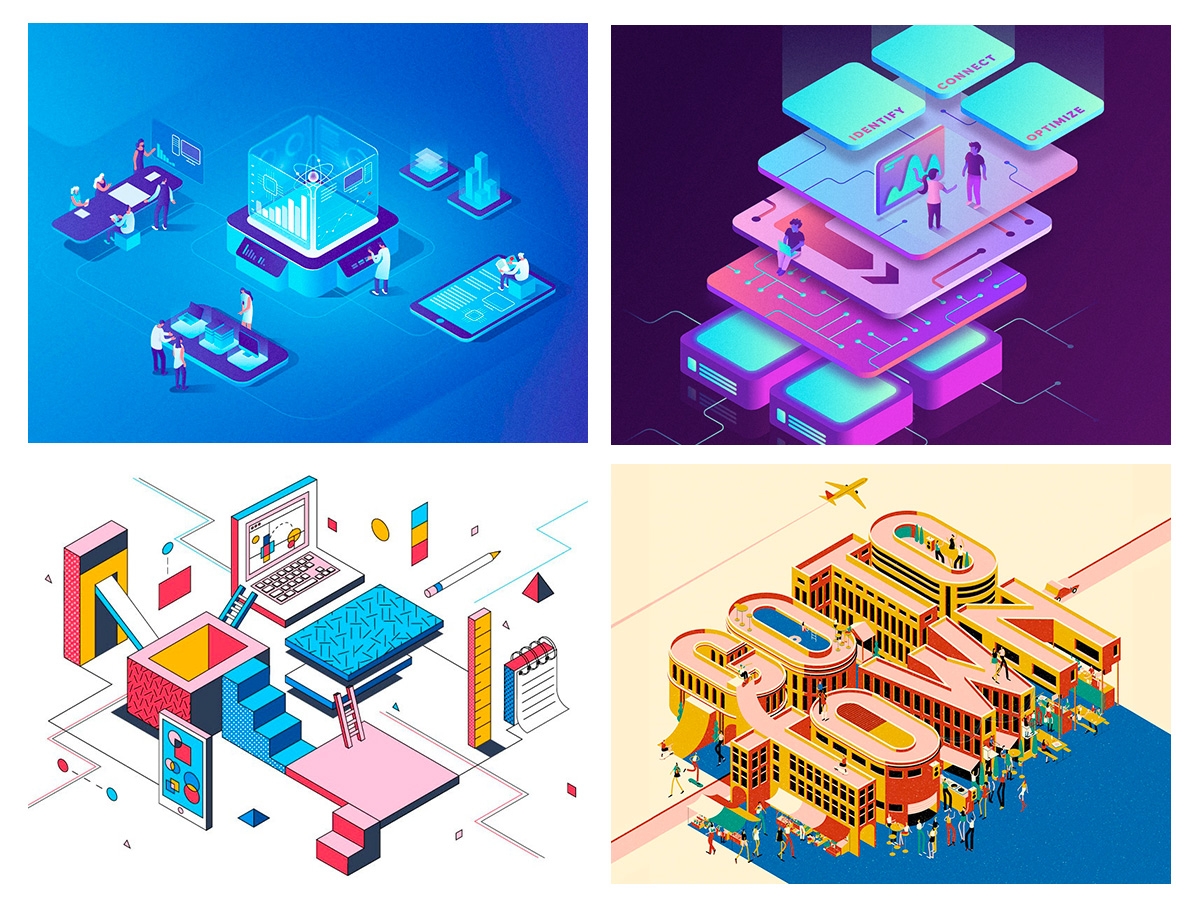 The defining feature of an isometric drawing—and the one that sets it apart from 3D illustration—is that it's built around equal 30-degree angles, ensuring that an image is not distorted. What makes isometric illustrations so popular is they combine a 3D feel with the simplicity of flat design. 
This approach to visual content can help convey more complexity than is possible in 2D form. Plus, exploded isometric images can really delve into the details by showing layers and displaying parts of a product or process that might otherwise be hidden.
Isometric drawings became increasingly popular on the web in 2019, and we expect more of them to hit our inboxes in 2020. Lyft shows just how effective this style is when used in email: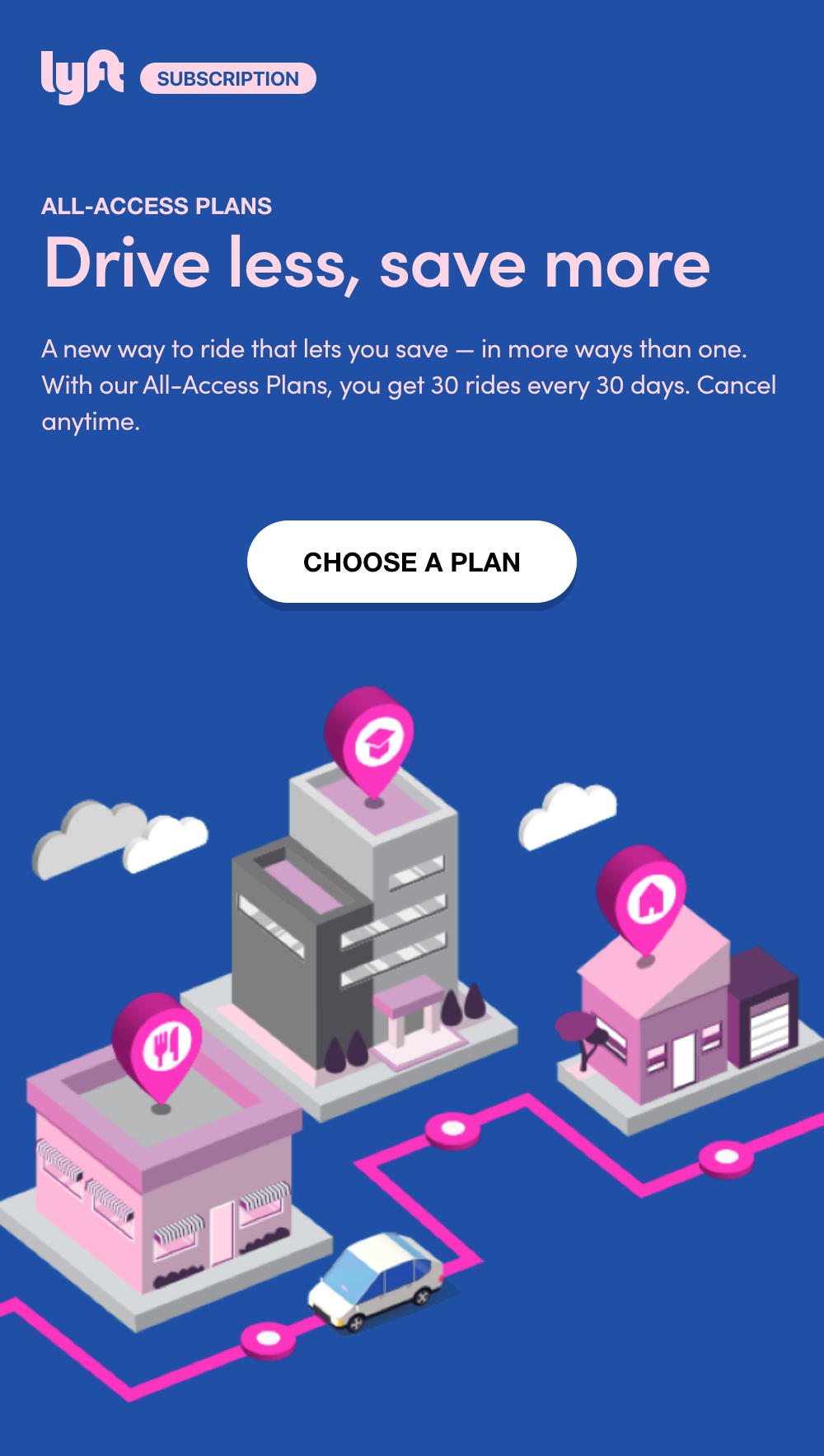 ---
3. Futuristic design and imagery
Vivid colors and gradients, dark backgrounds, soft glows that depict light and movement, and otherworldly subject matter are key features of this evergreen trend. With little known about what we can expect to see in the future, it offers a great opportunity for designers to let their imagination run wild and an exciting and experimental way to create unique and engaging graphics. 
With futuristic styles considered one of the biggest graphic design trends in 2020, it's likely that we'll see this style make an impact on email design too. 
Dense Discovery already embraced this trend and led with a futuristic image in this newsletter: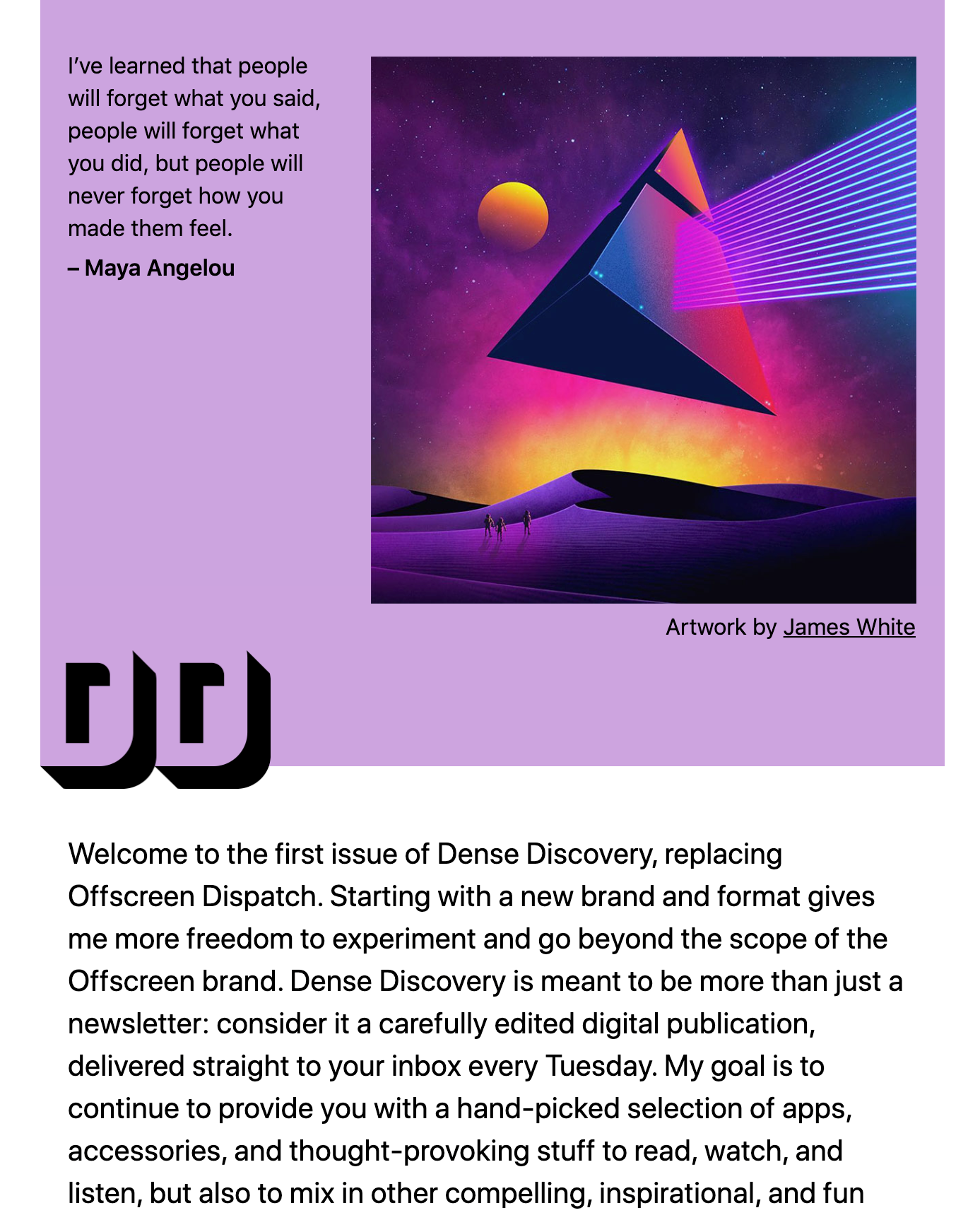 ---
4. Retro Styles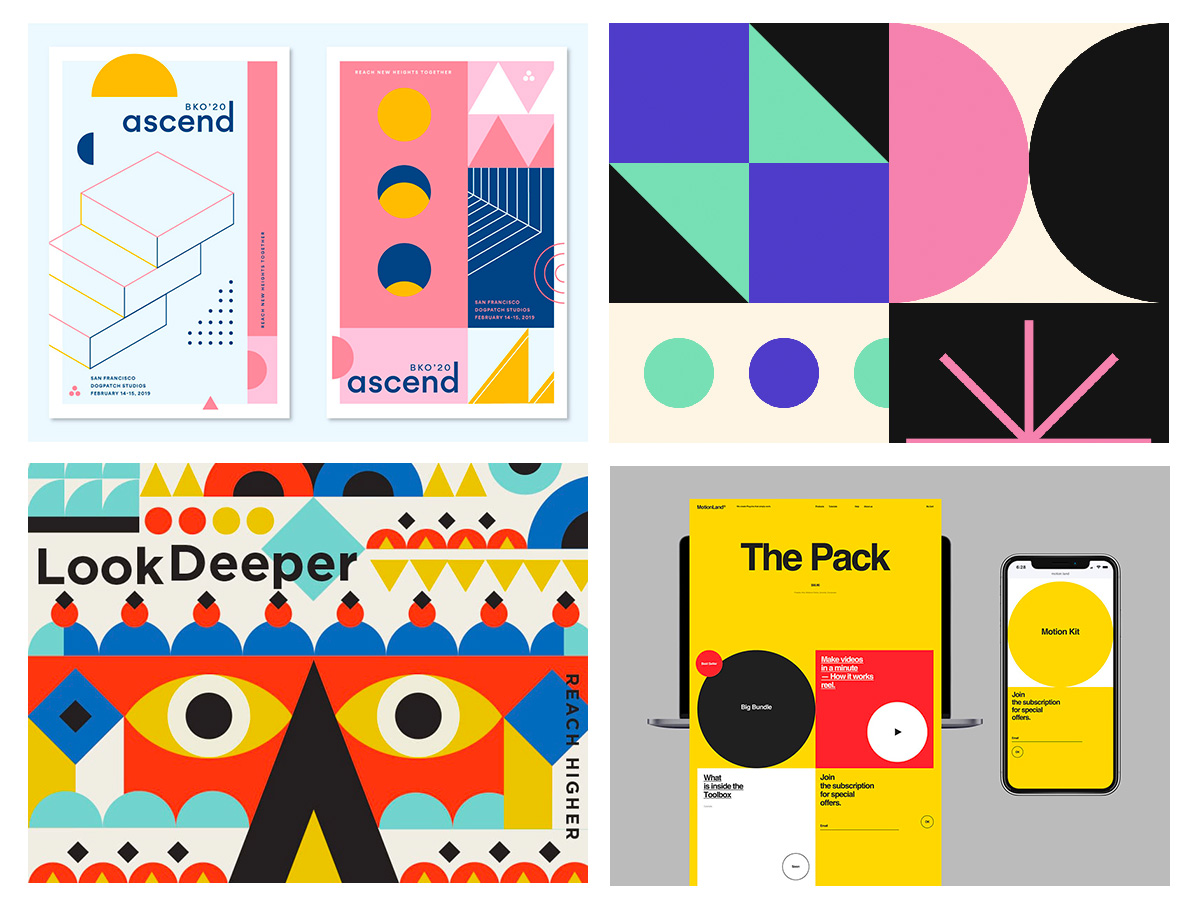 We'll not only be looking to the future in 2020, but to the past as well, taking influence from popular 20th century movements. 
With the Bauhaus movement celebrating its 100th anniversary in 2019, it's no surprise that we've seen its linear lines, geometrical forms, and experimental compositions with broken grids regain popularity over the past months—and it will continue to influence email designs in 2020. 
At the same time, Swiss Design is making a comeback, with its typical use of large sans serif typography (think Helvetica!) becoming more popular than ever. 
The result: Email designs with a hint of a retro feel that still look modern—and simply beautiful—like this newsletter from Bugsnag.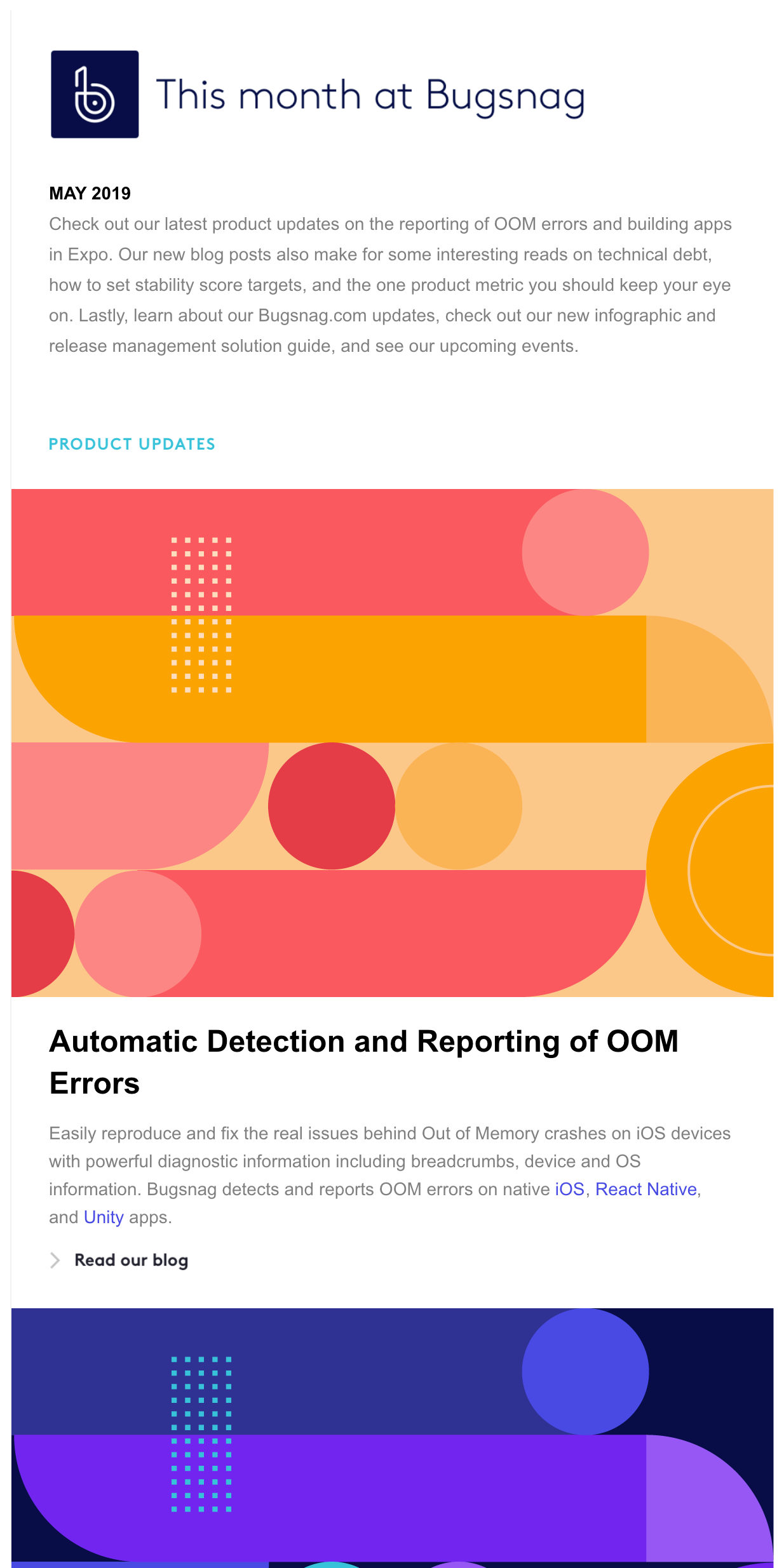 ---
5. Organic Shapes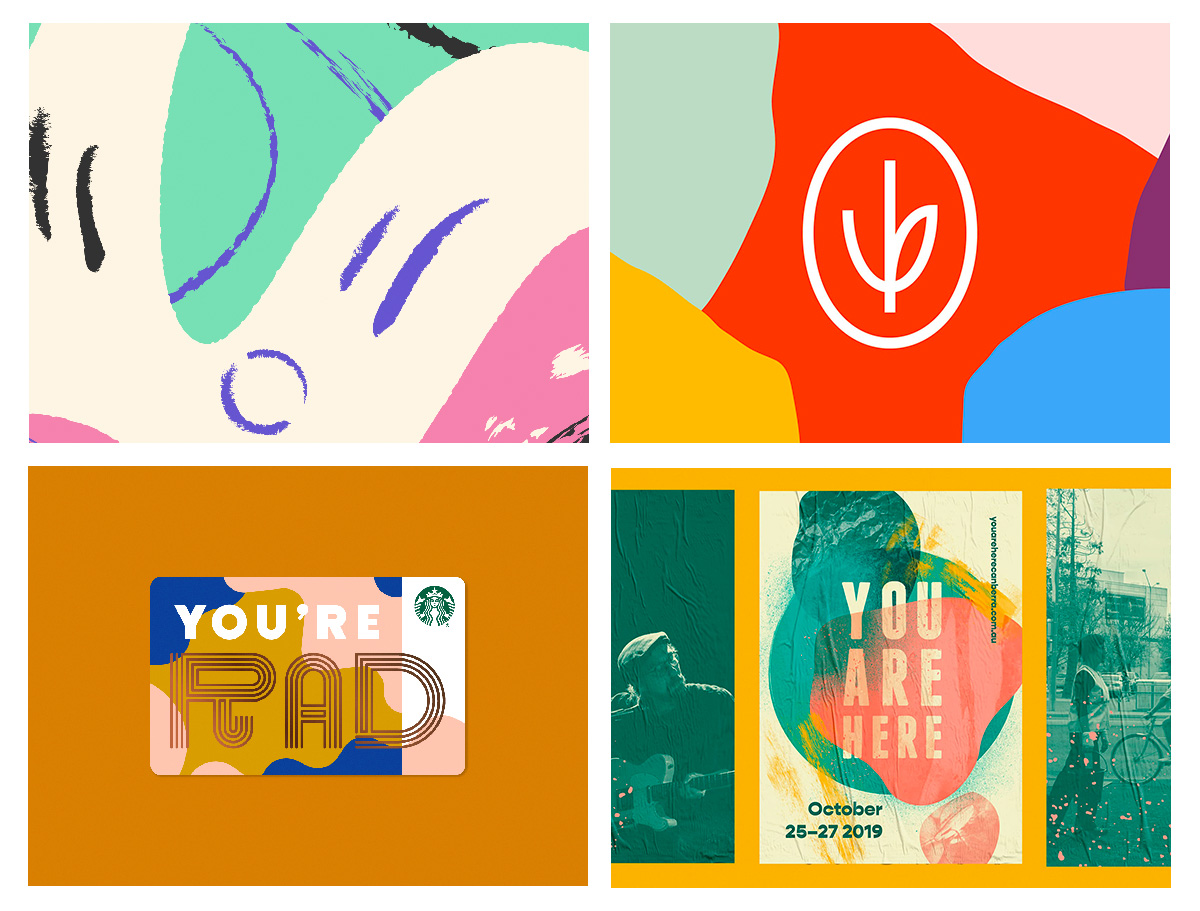 Although geometric shapes will remain popular, there's also a shift towards more organic, fluid shapes that do without straight lines and symmetry. Designers often use organic shapes to soften a composition—they offer a way to break up content without harsh lines, and also work well as a background element.
Campaign Monitor uses organic shapes as a key design element for their product news campaign: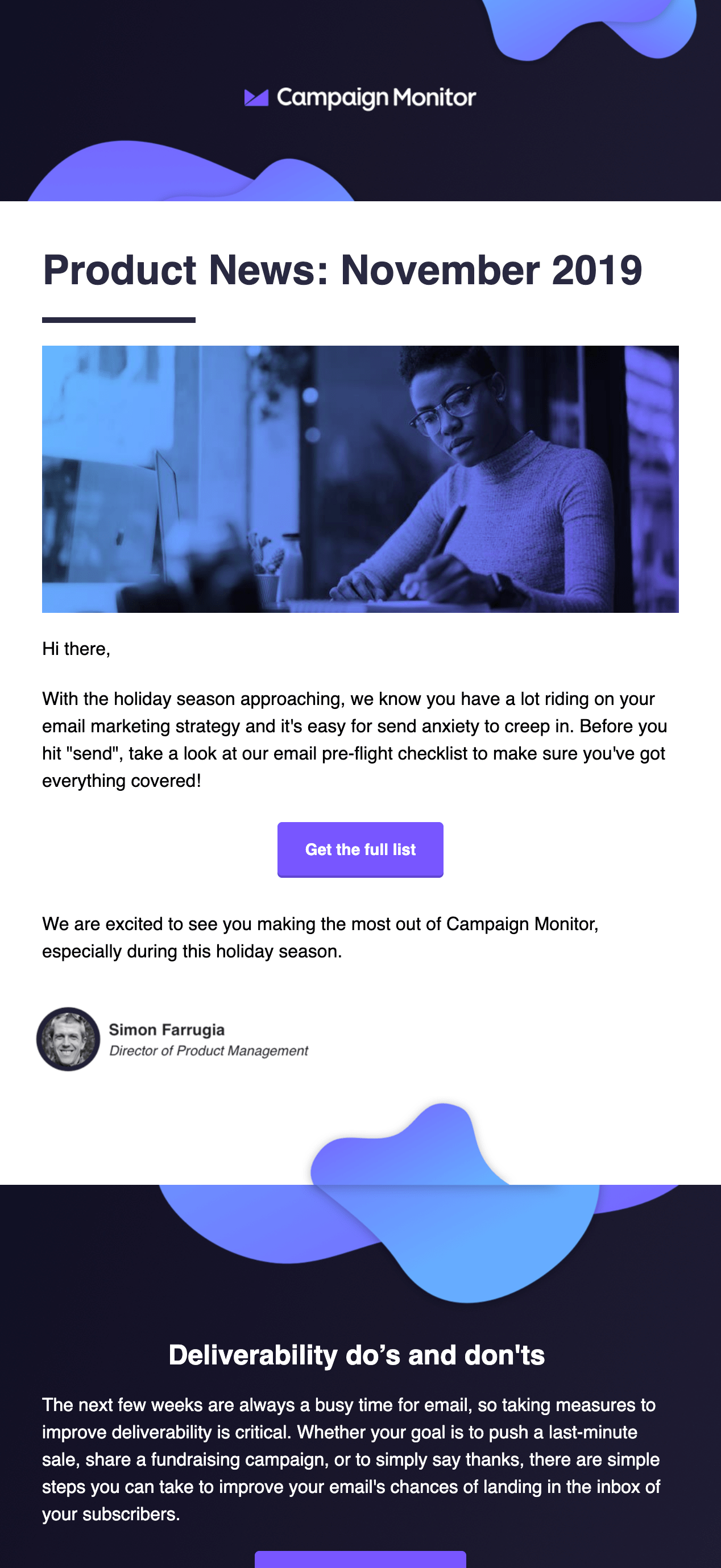 ---
6. Abstract Imagery, Typography, and Layouts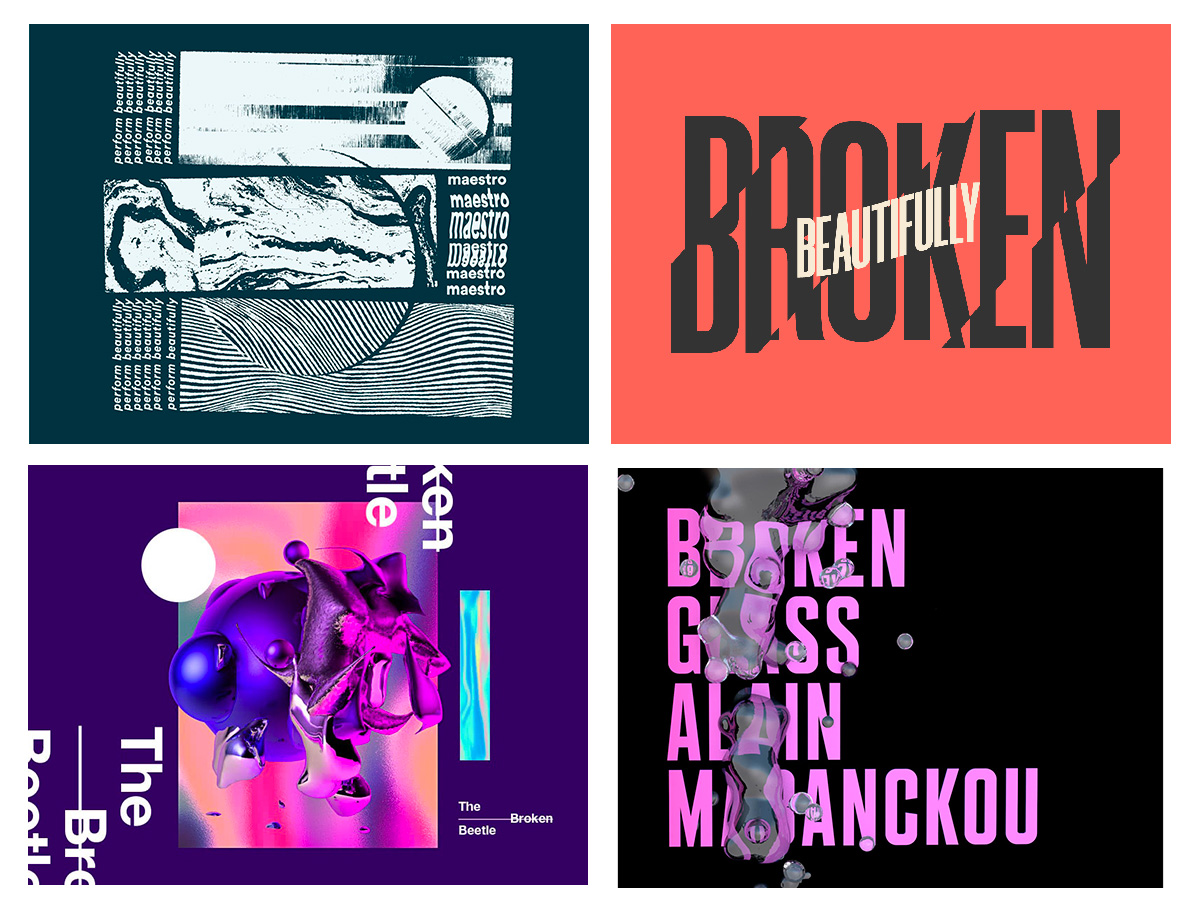 With off-grid and abstract design trending in email over the last year, brands have harnessed the power of compositions that stray from conventional formatting to help draw attention and keep subscribers engaged with their content. Going into 2020, we expect to see this style evolve, with abstractions becoming more extreme—bringing distortion to layouts, imagery, and animation. 
Taking abstractions to the extreme pushes the audience to try and make sense of the elements they are presented with. They force the eye and generate intrigue, which has a positive impact on engagement.
Abstract, a version control and collaboration app, distorts the typography of the hero image in this newsletter with a glitchy gif: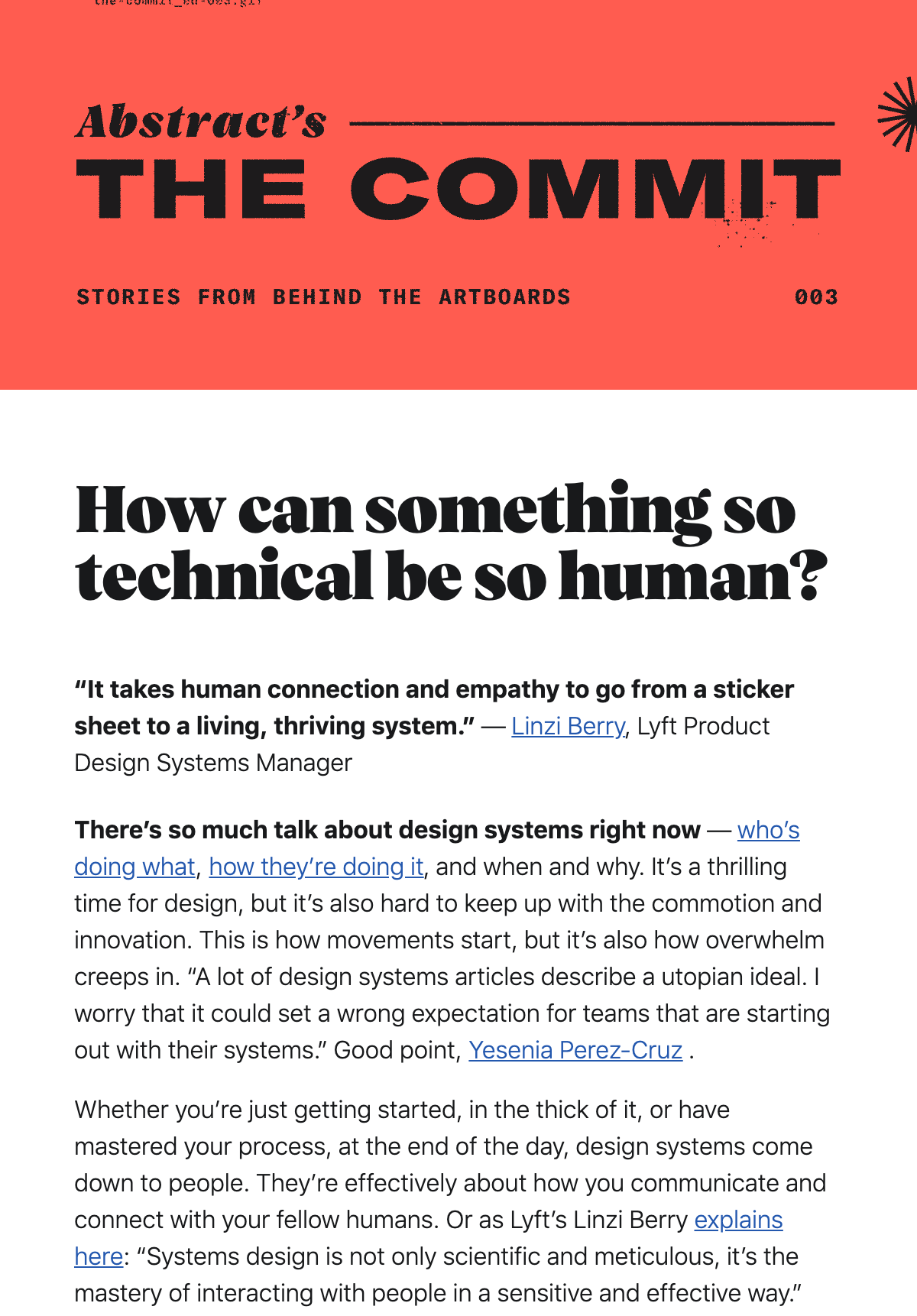 ---
7. Bringing Animation to The Next Level
Animation was undeniably a top trend in 2019, and it looks set to be big in 2020, too. There are a number of ways in which we expect to see this trend evolve:
Animated PNGs (APNGs), which bring transparency and more colors to animation than the trusty GIF, are likely to gain more traction. With greater support across email clients than CSS animation—and the option to use a GIF fallback—APNG popularity is set to rise. Our October Newsletter featured a number of APNGs, allowing us to hide and show animations with the use of a switcher.
Micro interactions have made waves in the world of User Experience design for a number of years. Last year, we started to see them become a popular form of visual content within email and we expect this trend to continue. A micro interaction can be small like a prompt to swipe or tap, or an example of how a feature or process works. Digital companies often use this style of animation to highlight product launches and new features, helping customers to understand the process and benefits. 
Vimeo highlights accessibility updates to their embeddable player with this animated hero image: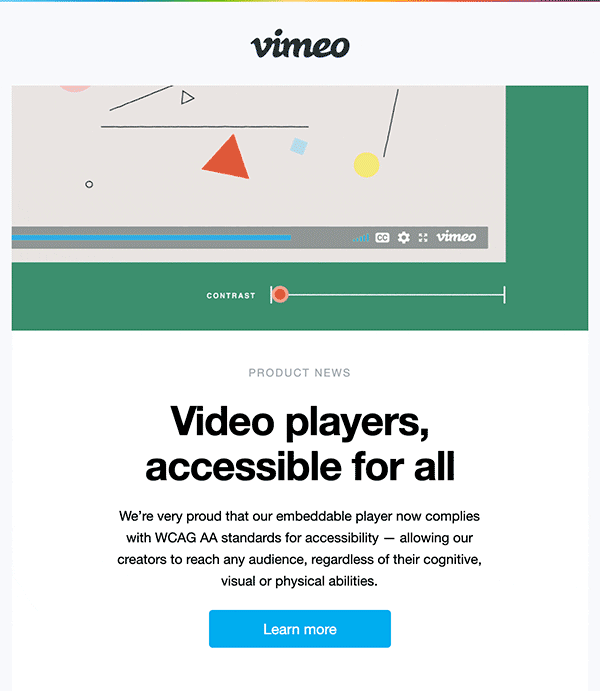 Joyful animations have also made waves in the email world recently and will only become more popular in our inboxes as brands embrace this uplifting form of storytelling. With emails likely to become more simplified to help get key messages across quickly, designers will rely more on animation to add more dimension and—maybe most importantly—fun to their campaigns. Rifle Paper Co., a US gifts and stationery retailer, shows how effective joyful animations are when highlighting a single product: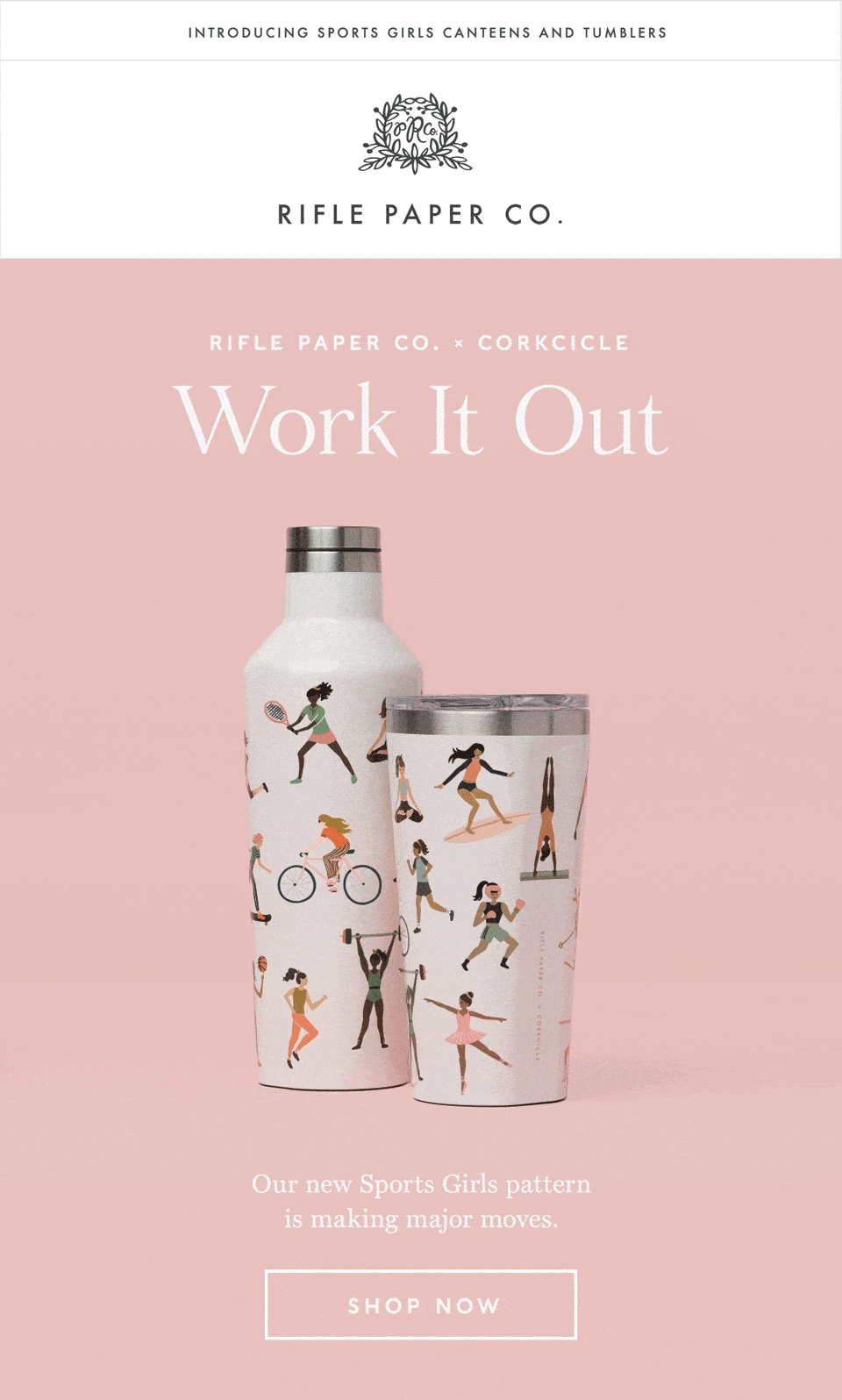 ---
8. Textured Illustration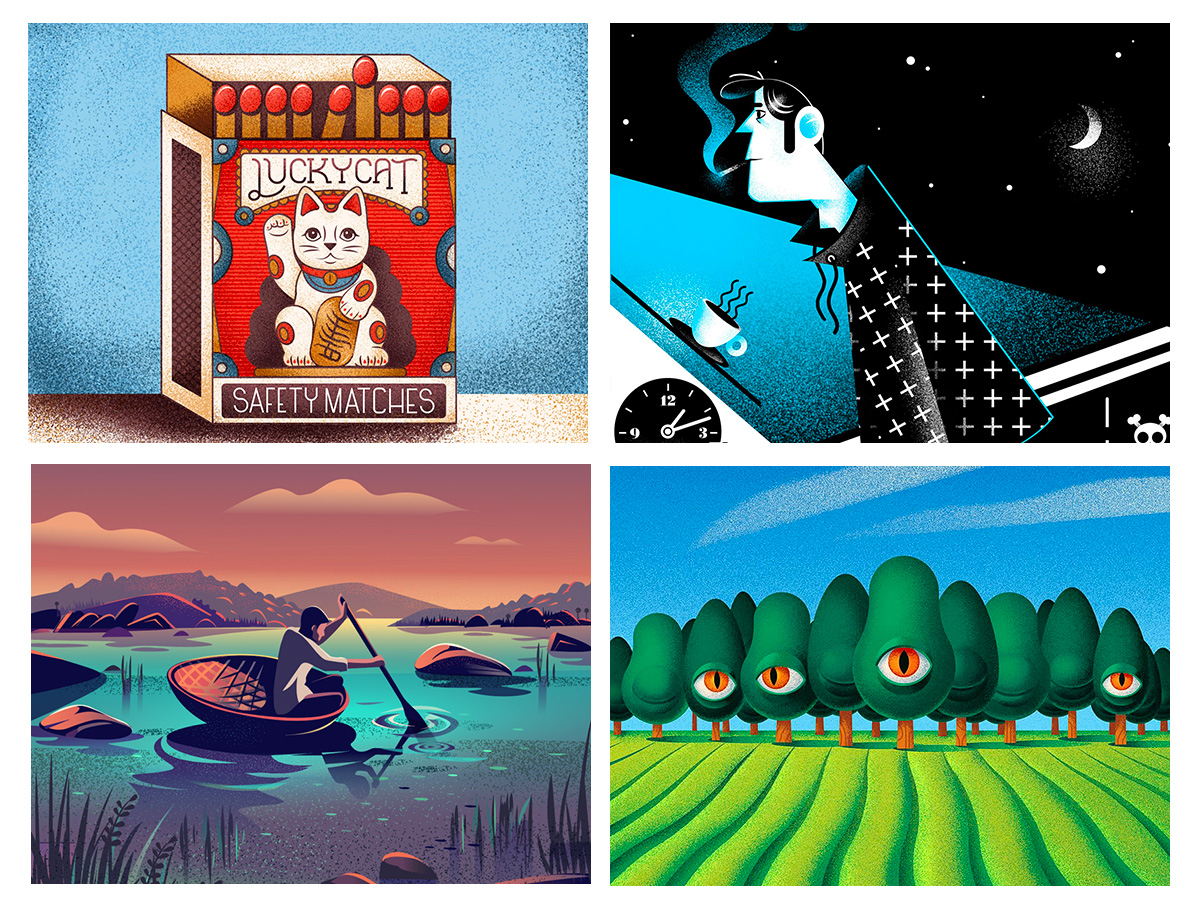 Textured illustrations are a great way to add depth to 2D imagery. This salt and pepper style of applying texture to illustration has become popular in various areas of design—and 2020 might be the year for email designers to embrace it, too.
Custom illustrations were huge in 2019, with many brands including them in their email campaigns. As this trend evolves and marketers consider how to harness the power of illustrations while setting themselves apart from competitors, techniques like this are likely to become popular in 2020.

Magic Spoon uses the salt and pepper technique to add some depth to illustrative visual content: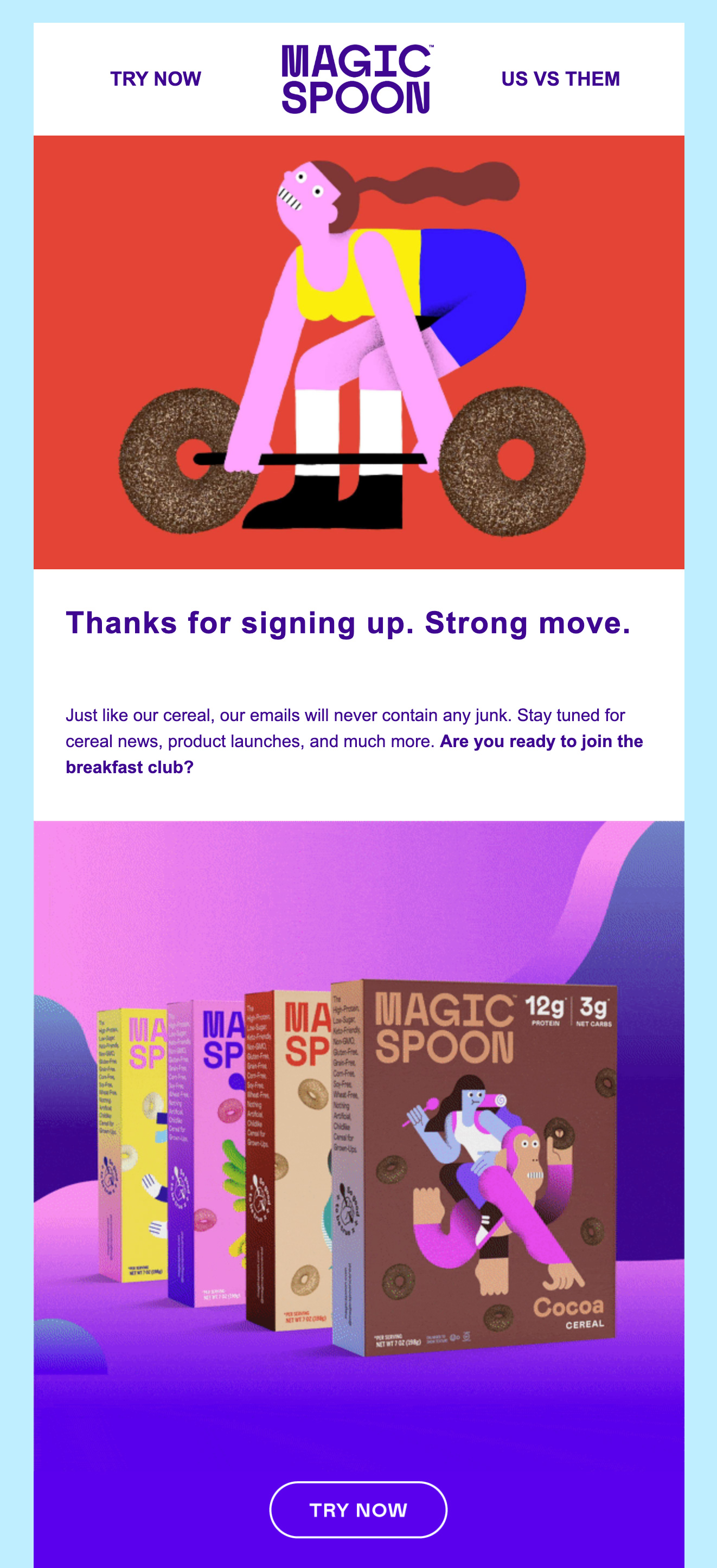 ---
9. Negative space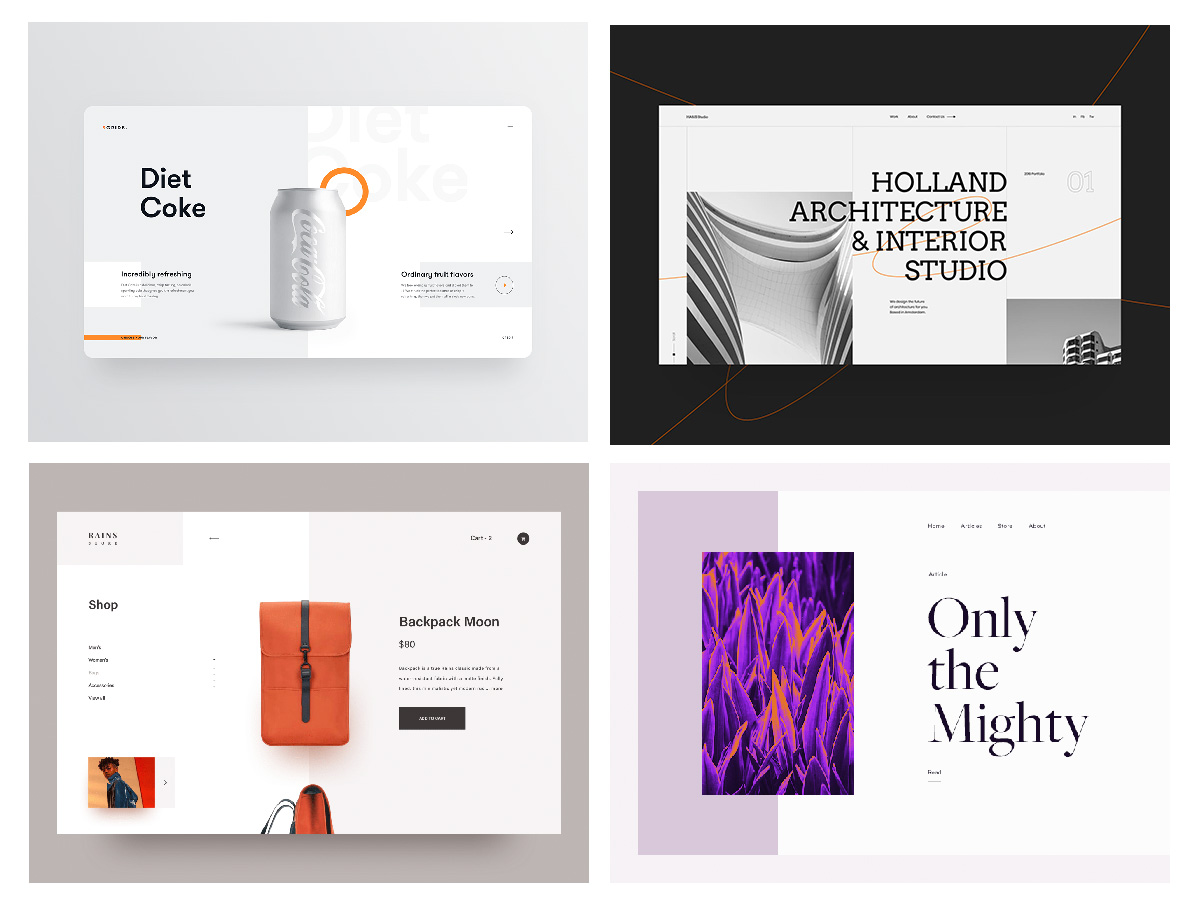 Many inboxes are bombarded with content, and marketers know that their audiences are too busy to consume content-heavy emails. So simplicity has become the secret to being heard. Minimalism in email design has been gaining ground over the last year. It's an approach that strips everything nonessential in design and makes generous use of negative space.
A focus on basic content and design elements framed by generous amounts of white space help to make content digestible and easier to scan, giving the subscriber a clear understanding of the action they need to take. The power of minimalist design lies in the beauty of simplicity—and we expect more email designers to utilize this trend for their campaigns in 2020. 
Harry's carefully consider the white space in this welcome email to help drive the subscriber to the website: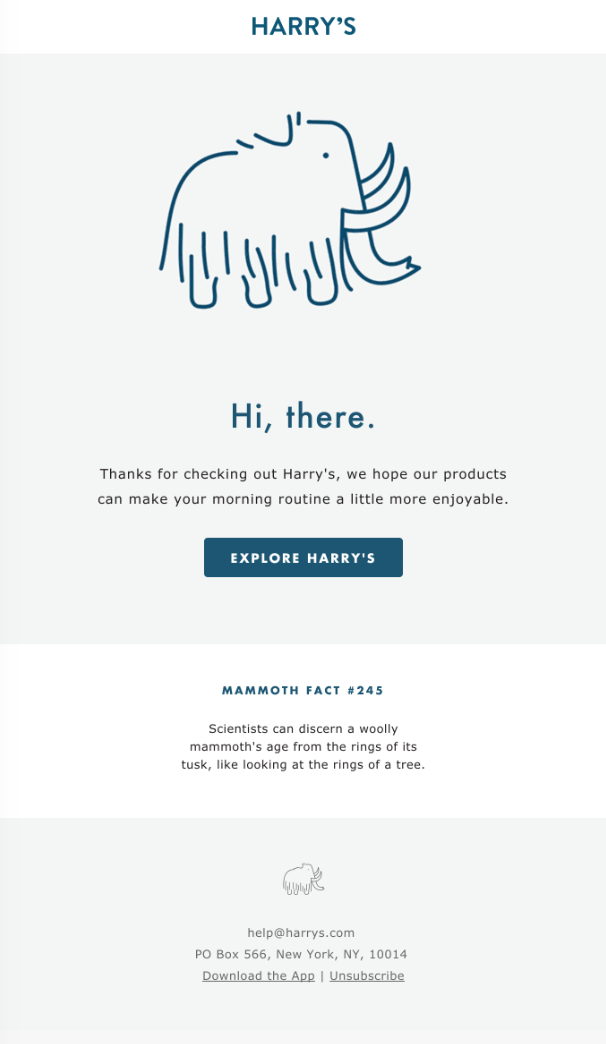 ---
10. Dark designs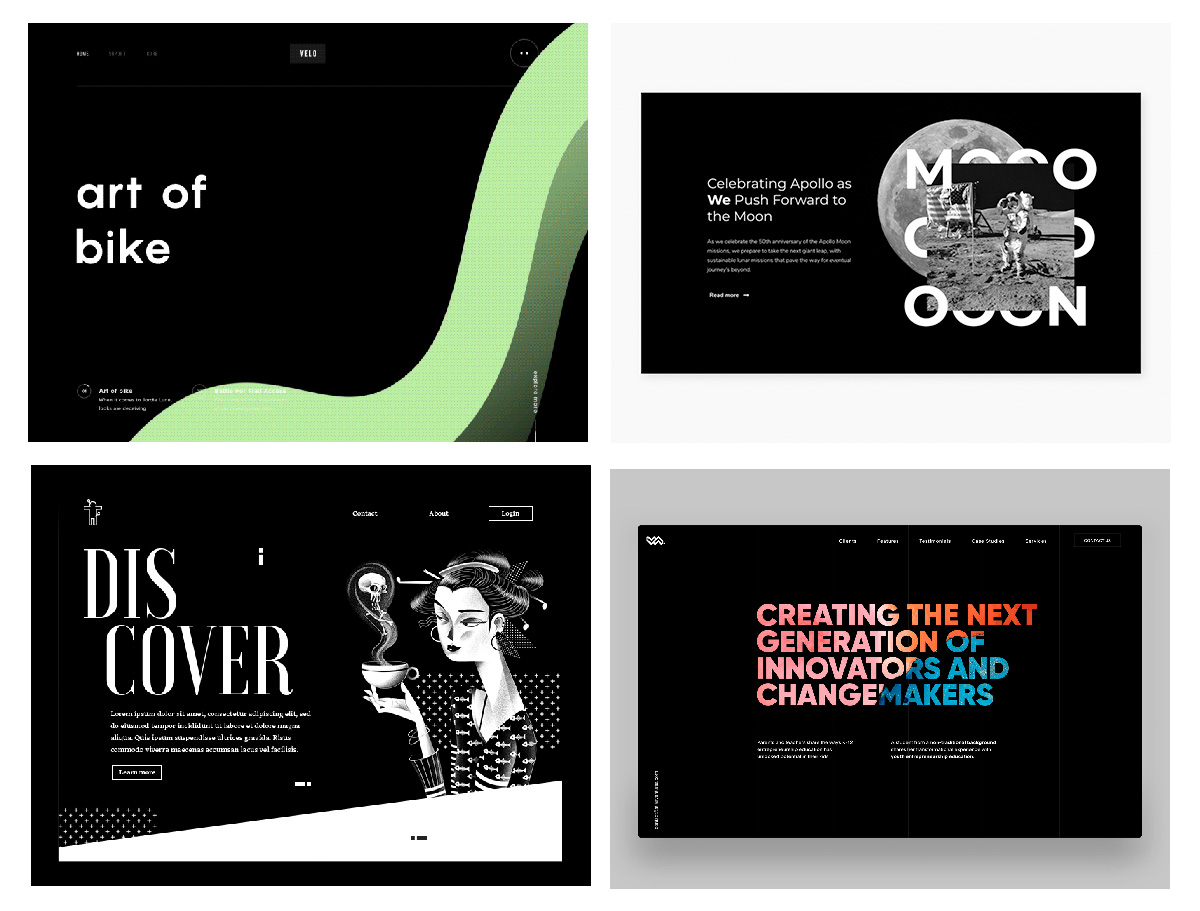 Darker designs are predicted to become popular in the coming months. Why? First, the rising popularity of Dark Mode. With more and more users opting into using dark color schemes as the default UI setting on their phones and computers, bright designs can lead to jarring experiences—and force designers to opt for darker background colors. But the rising popularity of dark designs may also be a reaction to the increased use of bold colors in 2019. In between all the bright colored campaigns we saw in 2019, dark designs stand out. 
Invision relied on a dark color scheme for this beautiful email. Expect to see more of that in 2020.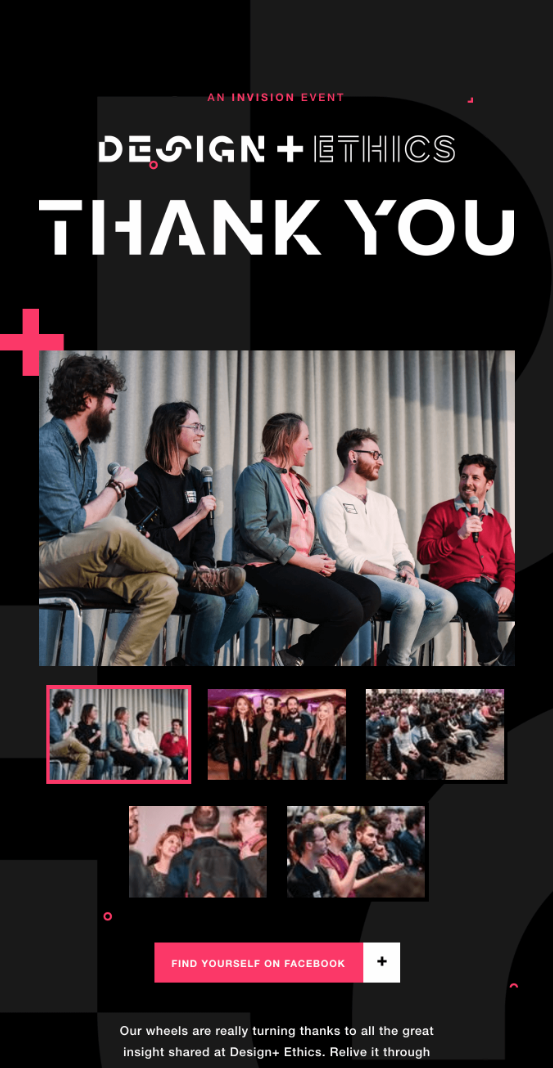 The Future of Email in 2020 and Beyond

Curious how not only email design will change in the years to come, but privacy, teams, strategy, and email marketing technology, too? Together with fellow industry experts, we're taking a dive into what the next decade will bring for email marketers.