As an email marketer and a person, the end of the year is a busy time. Black Friday and Cyber Monday kick off a shopping season, but there's more to the fourth quarter than that. There's a wide range of celebrations and events that your audience may partake in. Think: Thanksgiving, Hanukkah, Christmas, and more.
So how do you approach them all in a way that's upbeat, inclusive, and effective?
Let's explore the:
What is a holiday greetings email?
Discussions about Black Friday and Cyber Monday are often lumped together as BFCM, but that's only part of the year-end story.
To address the wide range of events and beliefs, brands can send a general holiday greetings message. "Season's Greetings" emails typically address the holiday season as a whole and are meant as a positive message to everyone. These emails can focus on gift-giving, discounts, or simply sending well wishes to subscribers.
Of course, you still might choose to target specific events, too. Before you decide which occasions you'll create emails for, it helps to see your options laid out.
Here's what's coming up this holiday season:
November 4th: Diwali begins
November 25th: Thanksgiving Day
November 28th: Advent begins
November 28th: Hanukkah begins
December 25th: Christmas Day
December 26th: Kwanzaa begins
January 1st: New Year's Day
Best practices for planning happy holiday emails
Maybe you already have season's greetings email ideas swirling in your head, or perhaps you're still unsure of your next steps. Either way, there are some dos and don'ts to keep in mind as you start working.
Consider your audience
Your audience, and their relationship with your company, can have a big impact on which holiday emails you send. What are the demographics and perspectives of your customers? In what context do they use your company? For example, a cookware company may have better success with a campaign around family-time than accounting software.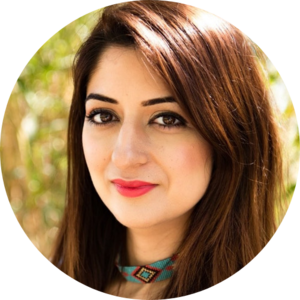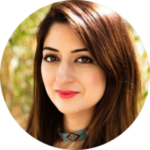 Subscriber location is another factor to think about. Hamna Amjad, Marketing Consultant at Physicians Thrive, recommends:
"Segment your audience, this way you can easily identify your target audience and create customized email templates for them. Consider factors such as culture and geographic location in addition to other elements while segmenting your audience."
Give people a choice to opt in or out of holiday messaging
Representation matters, and every person in your audience deserves to feel celebrated in your holiday messages. It's possible that not every person will be comfortable receiving every message, though, and some have a hard time with the season in general.
If you're concerned that events or celebrations could be upsetting or irrelevant to your audience, give them a choice about what they see. Michael Steele, the CEO of Flywheel Digital, suggests creating opt-in tags for holiday campaigns: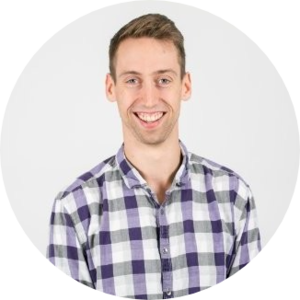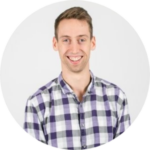 "Send your subscribers an email with a form to select whether they want to receive all holiday communication or select the holiday(s) relevant to them. You can create a tag in your email marketing software to indicate their preference. This allows you to further segment your email audience and positions your brand as one that respects diversity and cares about its customers. For subscribers that don't open or indicate a preference, we stick to the generic Season's Greetings emails."
Send campaigns based on what worked in the past
Take a look at analytics from past holiday campaigns. Which messages resonated and led to longer read times? What subject lines and timing led to higher open rates and engagement? Were there specific promotions that boosted sales? If a strategy worked well before, you could use it as a starting place for this year's plans.
Ashley R. Cummings, a Freelance Writer, recommends starting holiday email planning early to make the most of data: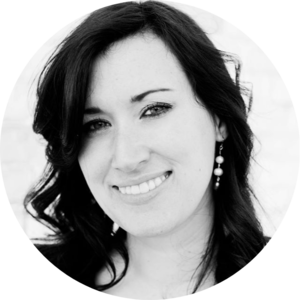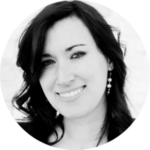 "One of the best strategies to keep in mind when planning a holiday email campaign is to start early. It takes time to review customer data, shopping trends, and to plan a winning campaign. The holidays offer the highest revenue-generating days out of the year, and email marketing has the highest ROI of any other digital marketing strategy. Start planning now and take the time to get it right. It will pay off in the end."
We used this approach to create a customer appreciation email that hit the right note. After an appreciation email sent around Thanksgiving had high open rates but low engagement, we considered what went wrong. Applying these lessons to a second seasonal message resulted in a 440% increase in click-through rates over the first message.
Ask a community member to review your work before sending holiday campaigns
If you want to appreciate a holiday or celebration that's new to you in an email campaign, make sure to do your research. Then, have a teammate from that community or someone from the faith review the work.
When a Director of Marketing Automation noticed that some upcoming Hanukkah items were missing Hebrew letters, they let their leadership know what needed to change. The company corrected the item, and the Director shared:
"Always double-check with someone of a faith if you include holiday symbols. If you don't have someone on staff, reach out to your local community – trust me, people will want to help!!"
Have fun
Gratitude and joy are universal, and not every email needs to be sales-driven. Some companies choose to send year-end messages from the team or send thanks to customers for another great year. Year-end messages are also a good time to try unique email designs.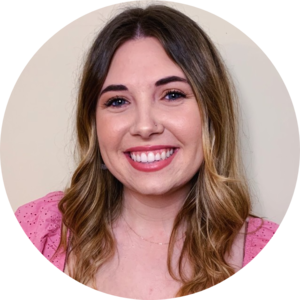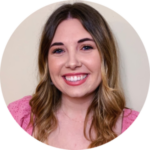 Chloe Sisson, the Outreach Coordinator at Zen Media, offered this advice:
"Keep the email short and upbeat with a festive design that stands out from your usual email."
Season's greetings email examples
Looking at email examples is a great way to get inspired and begin planning your own campaigns. We scoured our favorite places for email examples for both general season's greetings and specific holiday emails.
Jump ahead:
Happy holiday email ideas
While we have plenty of email examples that celebrate specific holidays (more on that next), a one-size-fits-all approach might be best for you if you're working with limited time or resources. Since half of all teams spend two weeks or more to create a single email, it may not be feasible for you to create a diverse set of emails just yet. That doesn't mean you can't create a fun campaign that celebrates your customers!
Postable decided to give subscribers a helpful reminder to check their address book before the holidays. Sending content that makes your customer's lives easier and gets them engaged with your company is an excellent way to feed two birds with one scone.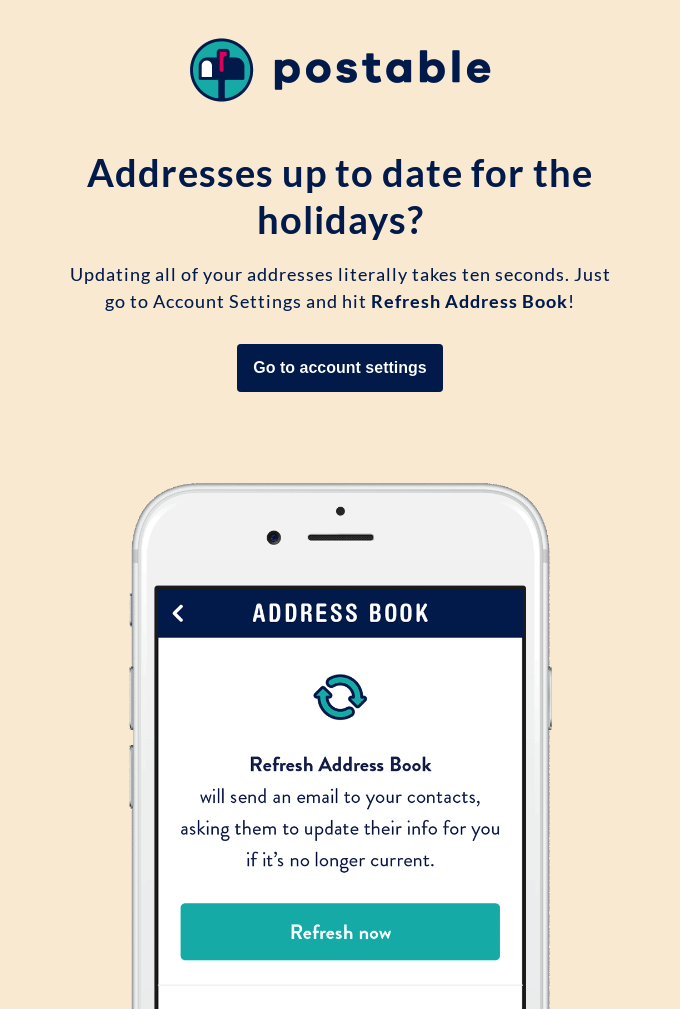 If you don't want to address specific holidays, you can take inspiration from Assots London. Their season's greeting email offered the company's sincerest gratitude and invited customers to relax and enjoy the festivities, no matter how they celebrate.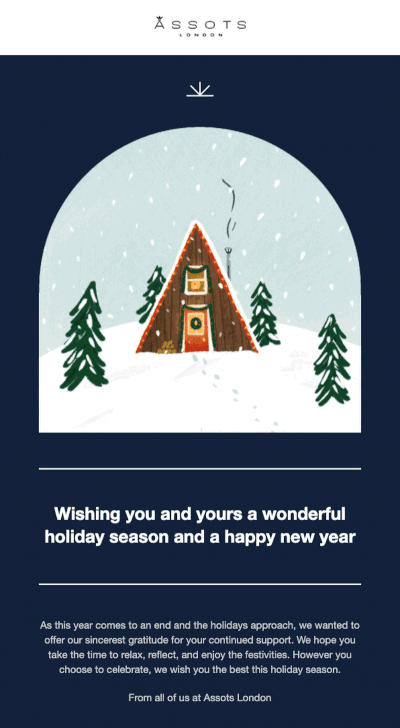 Another happy holidays approach is to embrace culture and tradition across multiple communities. King Arthur reflected on seasonal baked goods across the world and offered recipes so everyone could try.

Diwali emails
Reebok localizes its holiday email marketing and sends a Diwali message to its Indian customers. The email had a short Diwali message and links to shop, but the focus wasn't on a particular sale or product.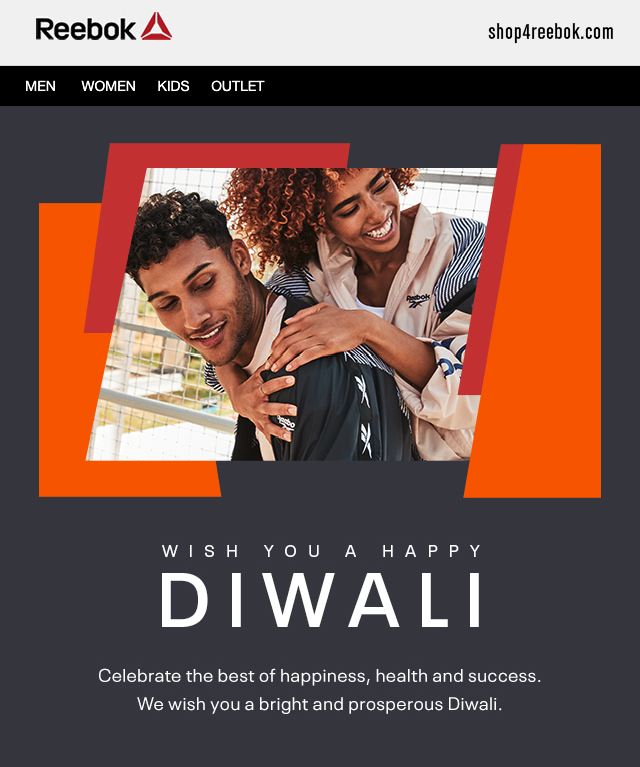 Eat2explore wished their audience a Happy Divali and introduced the holiday to those unfamiliar. The company's Diwali message linked to a blog post about Diwali, along with a recipe that subscribers could find in one of the company's monthly boxes.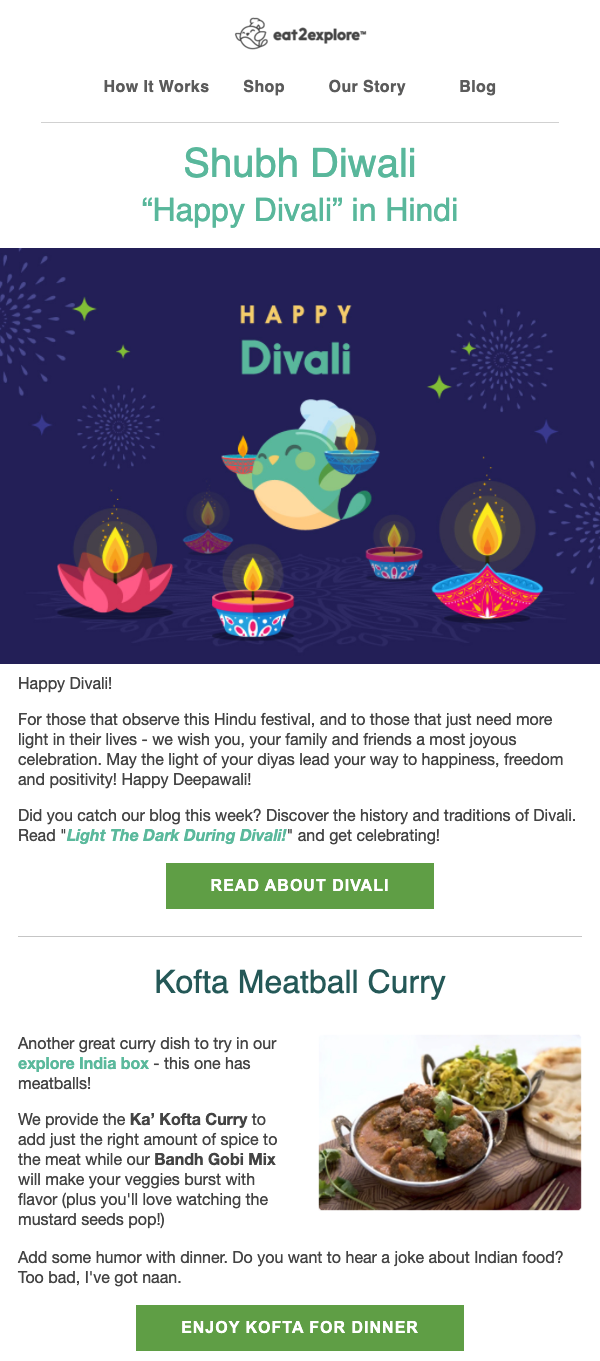 Thanksgiving emails
The history and surrounding events of "the first Thanksgiving" don't match the narrative of popular culture, which means not everyone views the holiday in the same way. It's good to be mindful of this, and that Thanksgiving happens within Native American Heritage Month. Rather than retelling an (inaccurate) view of history, brands can focus on reflection and gratitude.
For example, Artifact Uprising sent a Thanksgiving message with the subject line "With Gratitude." The message inside wished everyone a day filled with connection and joy, without promoting any products.

Google Store used their Thanksgiving email to show how their products could help out during the busiest times. The email first featured a list of prompts to use around Thanksgiving, like "Call Grandma" and "Add yams to my shopping list." Then, the company offered limited-time discounts.

Advent emails
Companies that create email marketing campaigns for Advent go all in. For example, KnitCrate sent daily deals to subscribers that were only valid for the day.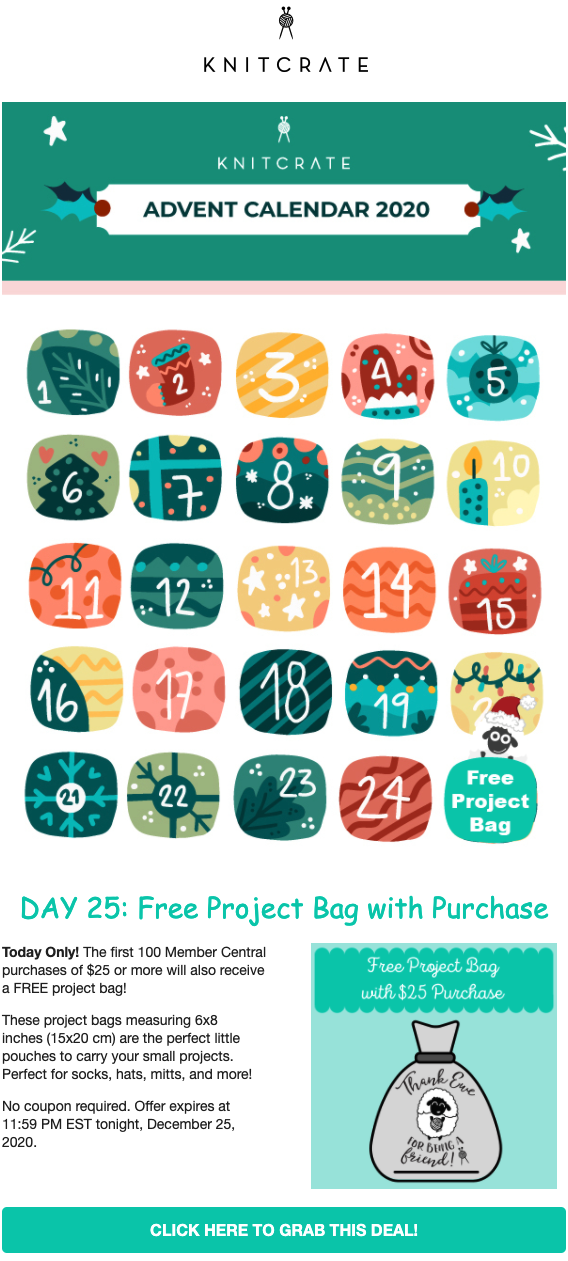 Rosetta Stone also created an email advent calendar. Each day, the company sent a quiz relating to each of the languages available to learn. Plus, for the entire 24 days, subscribers could save on a lifetime subscription.

Hanukkah emails
Educating subscribers is a great way to share your traditions or shed light on a community. AfterShokz sent a Hanukkah email that introduced the holiday and laid out ways everyone can help spread light.

Staying true to their brand, Dictionary.com spread awareness of Hanukkah by teaching subscribers the Jewish history of various words. They even included a couple of other articles about spelling Hanukkah and what the Hebrew letters on the dreidel mean.


Christmas email ideas
If you're in need of new Christmas email ideas, you can draw inspiration from Lost My Name (now Wonderbly) and explore traditions across countries and regions. The personalized kids' book company used their Christmas message to introduce characters and stories from around the world.

1973 Ltd took a different approach. Their Christmas email highlighted the role of togetherness during the holidays and all year. Rather than promoting the company's own services, they used their holiday message to call attention to a charity they want to support.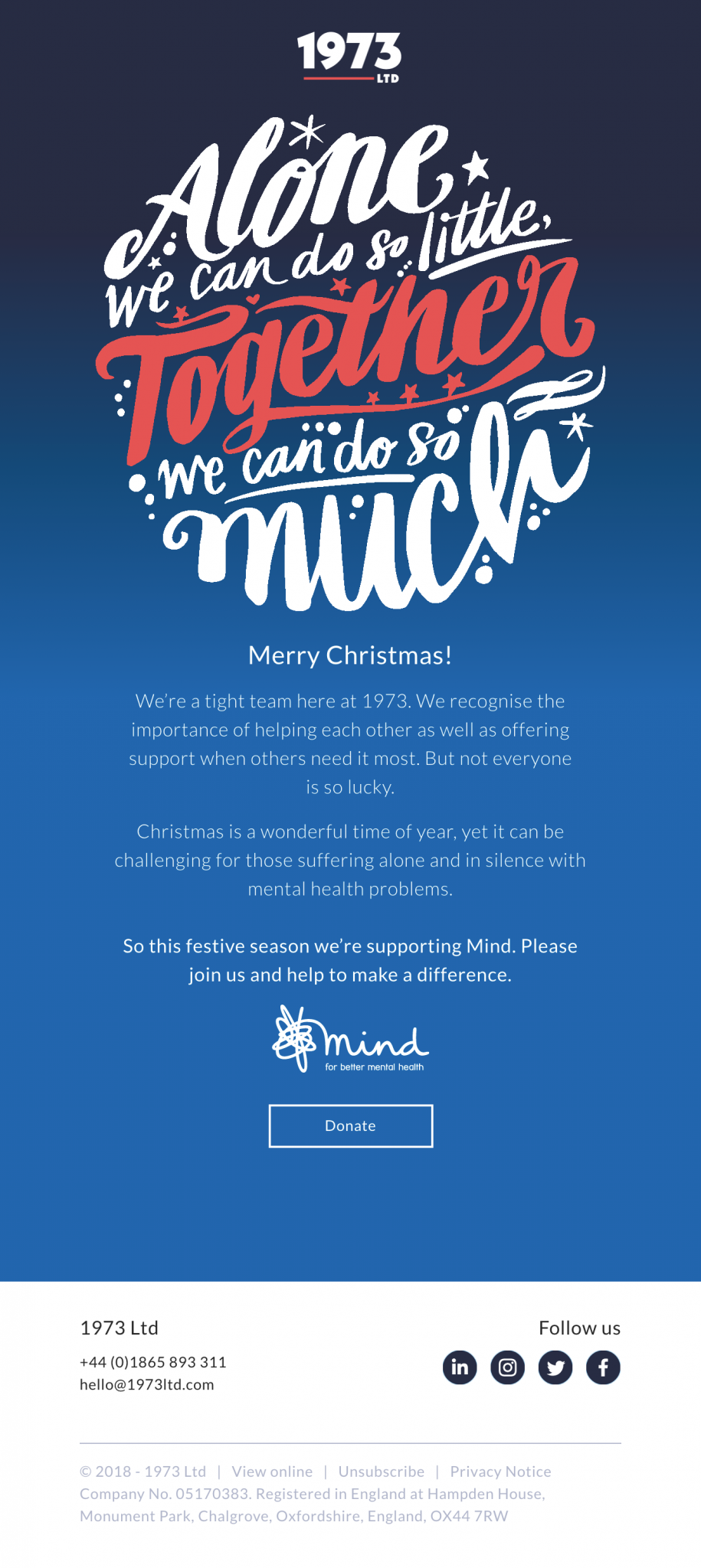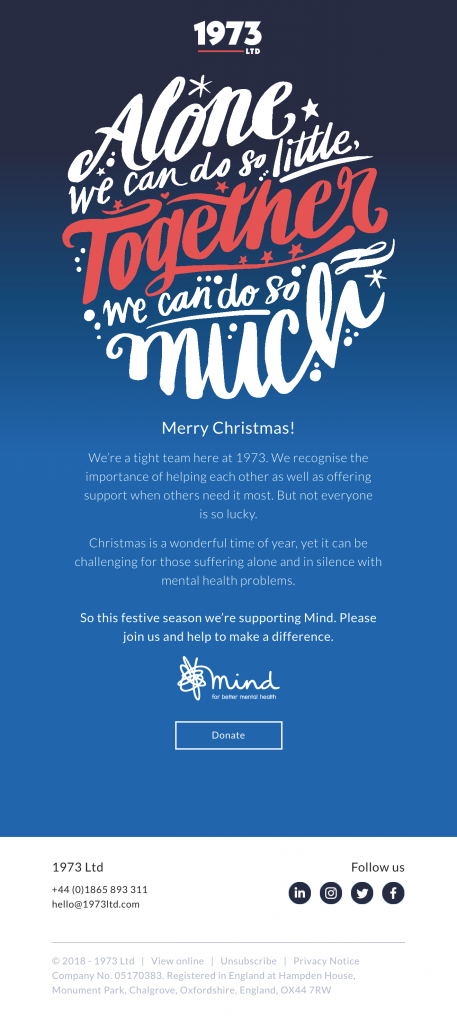 Kwanzaa emails
Every multi-day celebration offers an opportunity to build an experience across emails. Sean John created emails for each day of Kwanzaa, with each message offering a prompt for reflection and action. While there were links to merchandise, the focus of each letter was on the meaning of the day.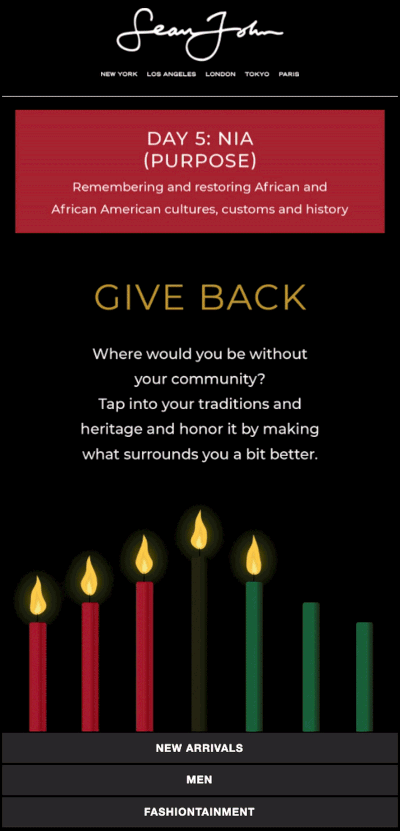 Edible Arrangements chose to showcase products for multiple occasions, with Kwanzaa at the top. Showcasing content or products for various occasions lessens the impact of each event but does let a company speak to a broader audience.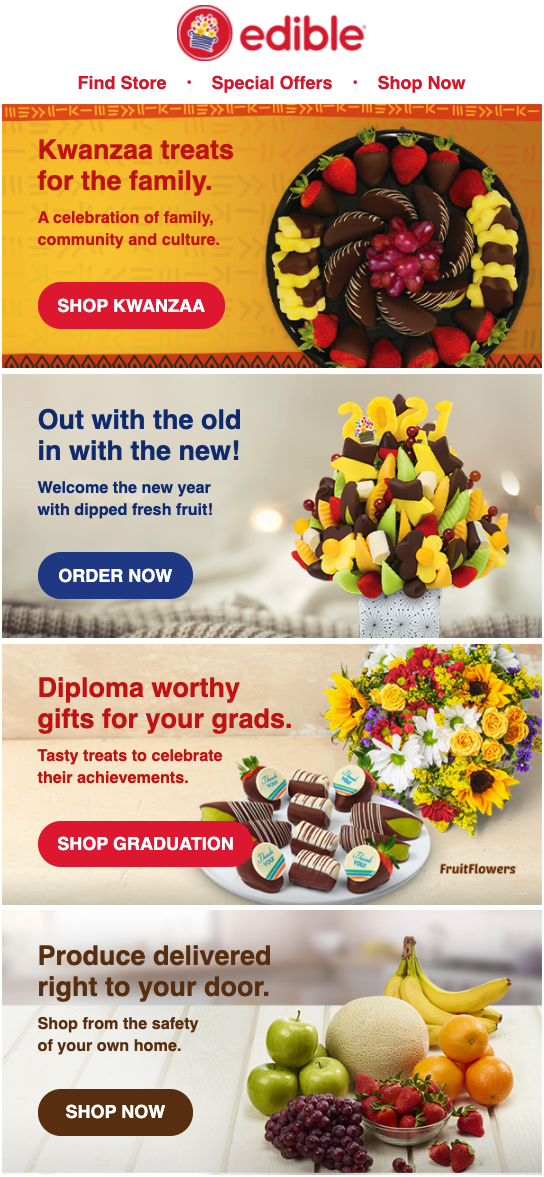 Happy New Year emails
Each new year brings fresh opportunities and a time to reflect and grow. ban.do's Happy New Year email was a simple design that put all the attention on a message from the company. The team shared what they hoped to do in the new year and acknowledged everyone that contributes to the brand.

Since Dollar Flight Club's audience is interested in exploring the world around them, the company focused on New Year's traditions worldwide. The message featured global stories and a prompt for subscribers to reply to the email and share their own experiences.

Litmus helps you send your best season's greetings emails yet
Every email campaign brings an opportunity to learn and improve. If you start your holiday email planning and testing now with Litmus, you can set yourself up for your best season's greetings emails yet.
With Litmus, you can build faster with code modules and templates, use Previews to make sure your email looks perfect in every environment, check accessibility with pre-send checklists, and learn from your work with insights and analytics.
Get started with a free trial of Litmus today.
Get your holiday email planning underway
For more holiday email inspiration and best practices, go to the next article in our blog series.
Or check out all of our holiday-related blog posts:
Optimize your season's greetings emails with Litmus

Spread the holiday cheer—not fear. Preview your emails in 100+ email clients, apps, and devices to ensure a delightfully on-brand, error-free subscriber experience. Every time.
Most Popular
Don't Miss Litmus Live 2022 this Fall!

The Premier Email Event by Email Pros, for Email Pros.
From Anywhere–and Any Budget.

Learn More