Lots of changes are happening when it comes to marketing analytics. Recent, major events are proving that. The death of the third-party cookie has been postponed from early next year to 2023. Apple announced their Mail Privacy updates hitting this fall will affect what data senders—you— will be able to know. Key data that gives marketers the power to personalize.
Tune in to the discussion on email analytics trends-to-date (backed by research from over 2,000 marketers) and how marketers are pivoting in light of recent changes. For example, did you know that brands that use third-party analytics to supplement their ESPs' dashboards see a return on investment (ROI) of 45:1 vs. those who don't report seeing an ROI of 36:1?
Get more stats like the above in the webinar, but here's also a sneak peek of the topics we'll cover:
Third-party analytics
How are email results measured and with what analytics tools?
Email performance visibility
What are the email metrics that are—and should be—measured?
Sharing email results
How often is email performance shared and with whom?
Inactivity management
How often do brands re-engage, win back, and remove inactives?
Email deliverability
How frequently do brands run spam tests and monitor deliverability?
Return on investment (ROI)
What are the strategies and tactics driving higher ROI?
Privacy changes
How do privacy updates affect your reporting and influence everything outlined above?
…and so much more.
Meet Your Presenters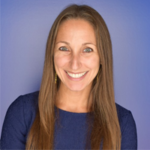 Marissa Coslov
Discussion Host & Vice President of Business Development at eMarketer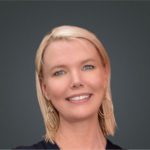 Cynthia Price
VP of Marketing at Litmus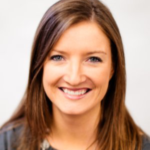 Jessica Raggio
VP of Product Marketing at Litmus