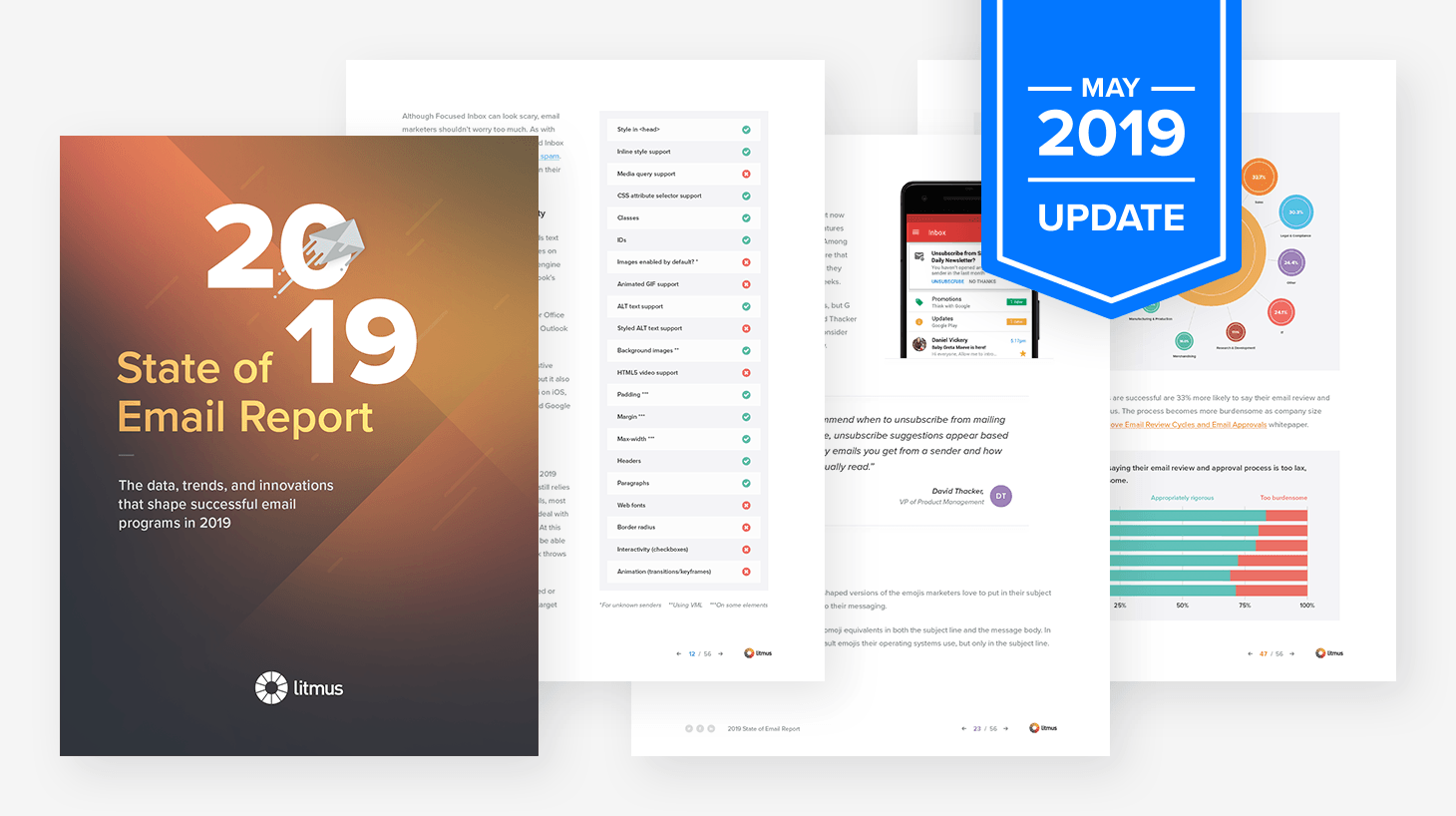 Download the eBook
[NEW] Now with up-to-date insights on AMP for Email, updates on GIF support in Outlook, and industry news from the first few months of 2019.
The email landscape shifts a little every day. Litmus' 2019 State of Email Report analyzes the significant developments in email client news, market share insights, and key industry updates and breaks down how they will impact your email program in 2019.
Here are some highlights:
Email goes interactive
In 2018, behind-the-scenes improvements came together to transform the entire email experience, bringing interactivity not just to the email message but also to the inbox itself—and turning both into conversion channels.
Email clients evolve
Apple once again launched several new iPhones. Microsoft overhauled its Outlook.com email client. Gmail introduced new Promotions tab functionality. Discover how these updates impact your email program.
Global privacy regulations continue to change
From GDPR to California's Consumer Privacy Act, learn how to stay on the right side of the law and avoid hefty fines.
Set your email program up for success in 2019
Download your 2019 State of Email Report now to get full access to the data, resources, and hands-on advice that will keep you at the forefront of email innovation and help you build a successful email program in 2019.