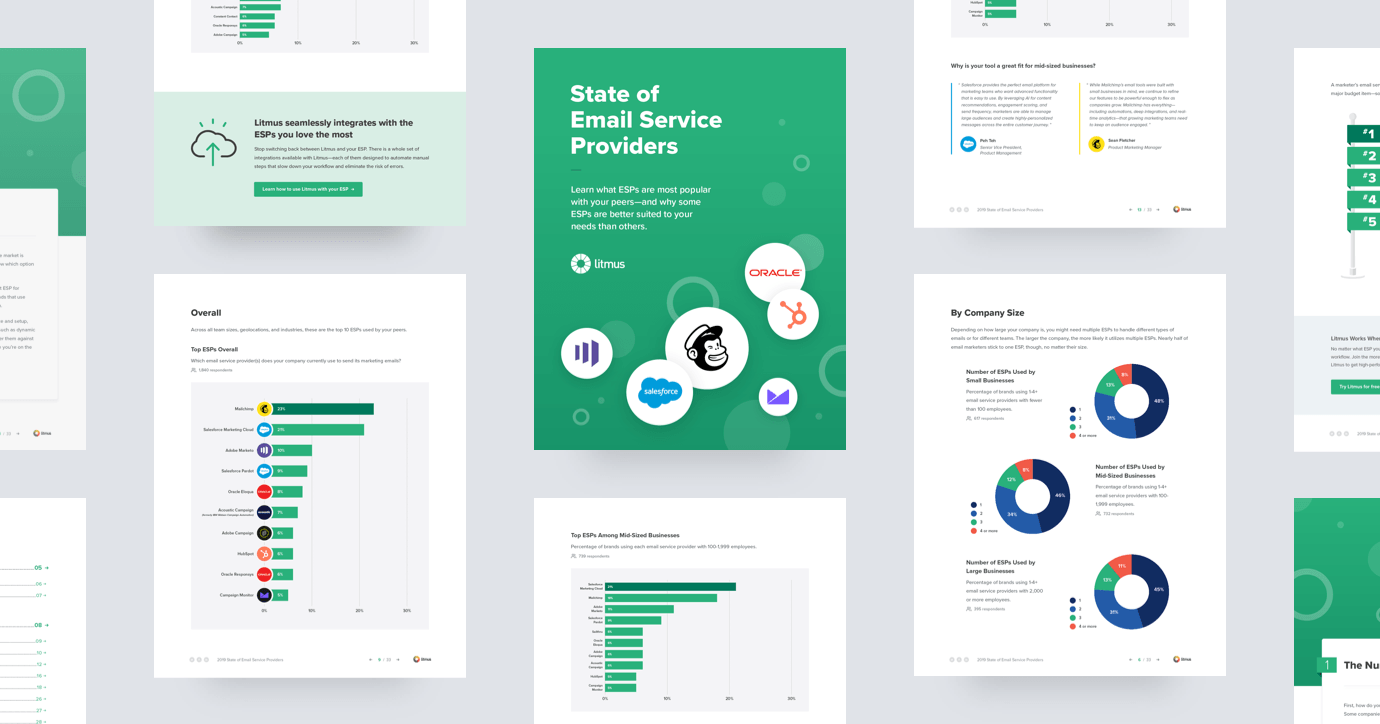 Download the eBook
A marketer's email service provider is the cornerstone of their email program. It's their most critical tool and a major budget item—so it's really important to find the right fit for your company.
But with so many options out there, how do you know what's best for your large, decentralized organization? For your small but mighty team? What about for nonprofits? Or even for sending interactive email?
In our latest State of Email Service Providers report, we'll cover:
Why finding the right ESP is so crucial
The top ESPs by team size, location, industry, and more
Insights from the ESPs your peers love the most
Download your copy to learn which ESPs are most popular with brands similar to yours and find out which tool might be best for you.