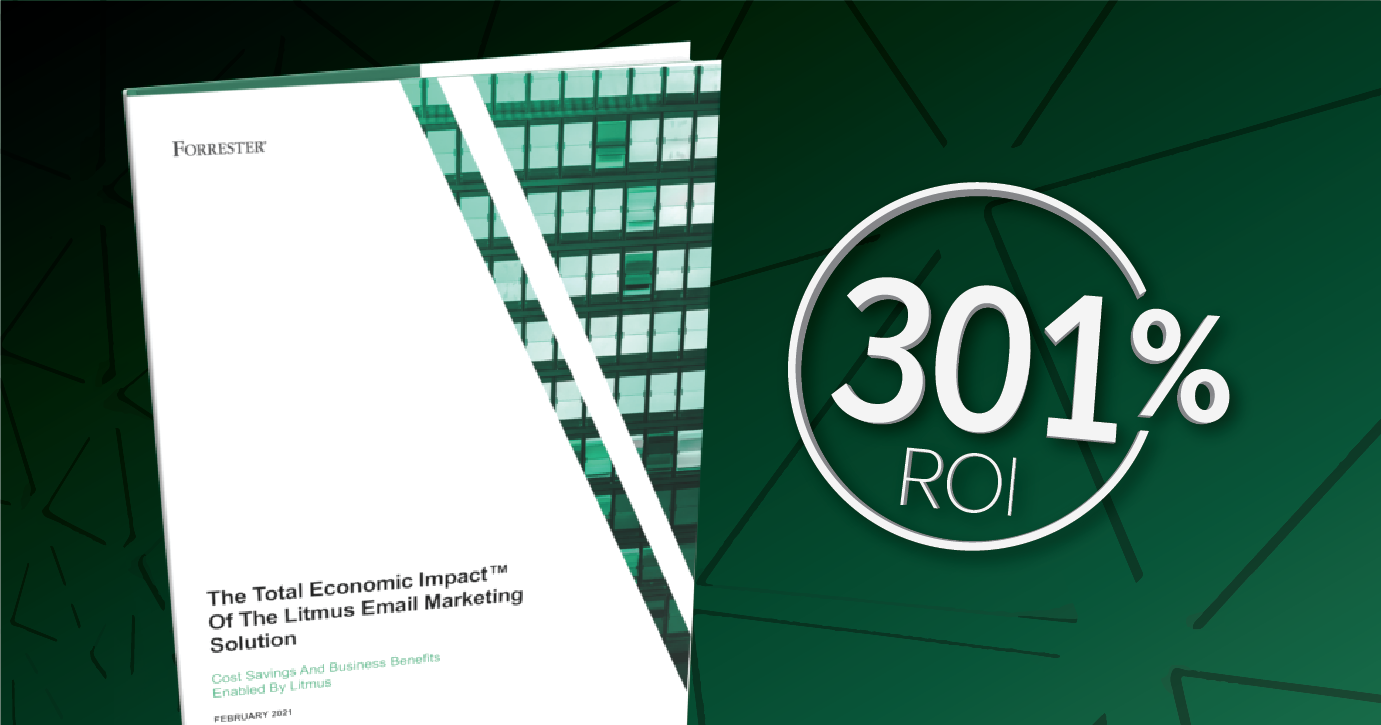 Download the Guide
Litmus commissioned Forrester Consulting to conduct a Total Economic Impact™ (TEI) study that examines the return on investment (ROI) organizations may realize by implementing the Litmus solution.
Based on interviews with four customers, independent analysis, and financial modeling, Forrester determined that an organization could save an email team member 1 week per email campaign and a larger organization could save a significant $4.6 million in the email pre-send process over three years. Customers who use the Litmus solution could also gain the following benefits:
Gain efficiencies in email pre-send production.
Increase in net sales revenue due to improved click-through and conversion rates.
Improve new customer acquisition and customer experience.
Reduction in calls to customer call centers.
And so much more. But don't take our word for it. Access the full study to see the value Litmus could drive for you.