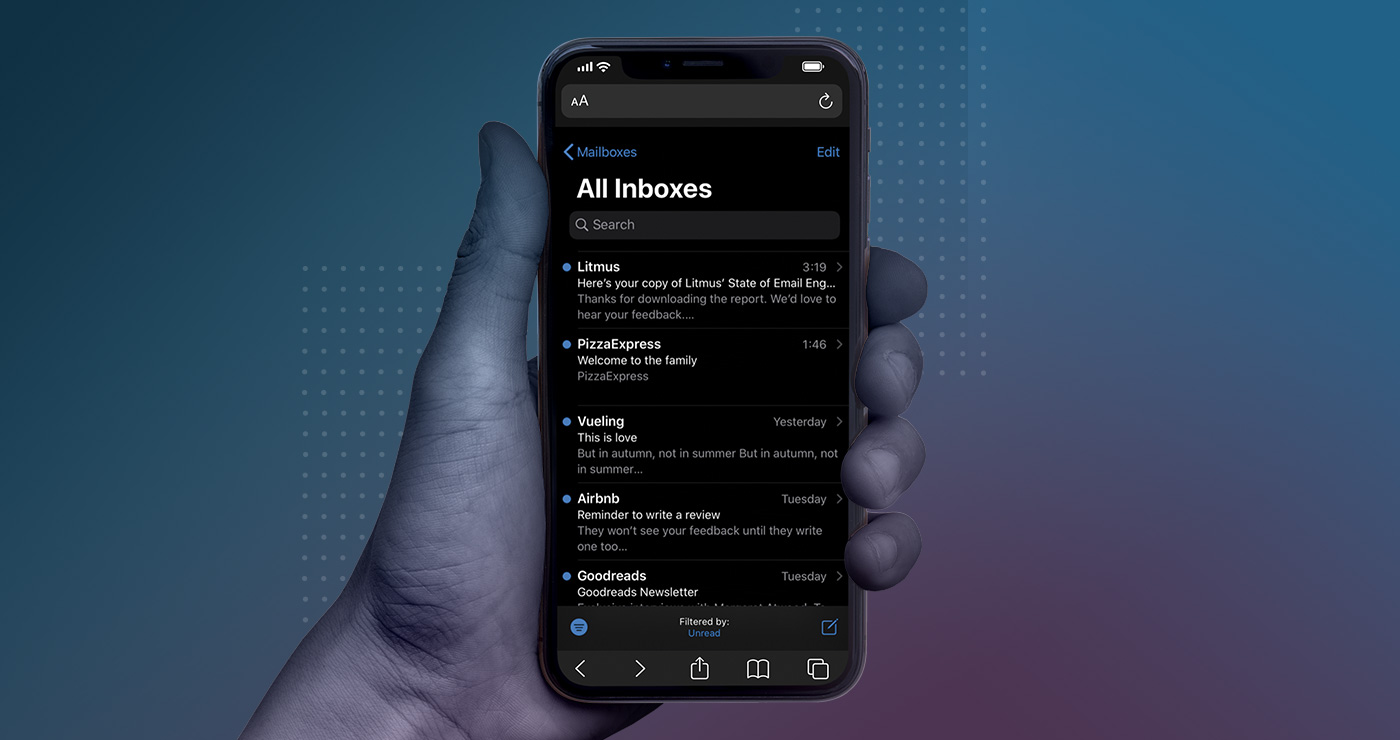 Download the eBook
Everyone's talking about Dark Mode in email. But few know how to design effective email campaigns that work across both light and dark scenarios, especially since Dark Mode support is so inconsistent across email clients. That's why we wrote our new Ultimate Guide to Dark Mode Email. In it, you'll learn:
What Dark Mode is and why (and how many) subscribers are adopting it.
Which email clients support Dark Mode and what they do to your emails.
How to keep your campaigns on-brand and accessible in Dark Mode.
How to use CSS to customize your email for the ultimate Dark Mode experience.
Get your copy and put Dark Mode to work in your own email campaigns.