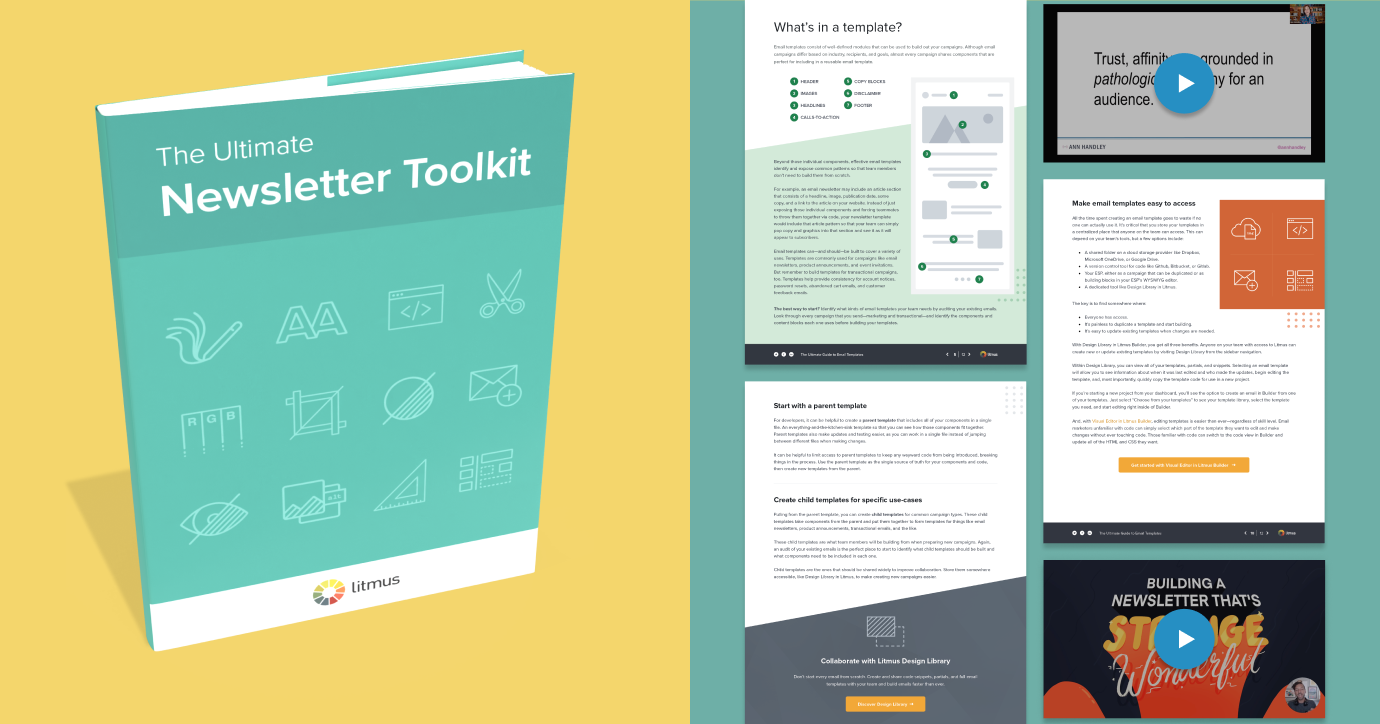 Download the Guide
Newsletters are a staple in many email programs. But with the increase of email sends in your own email program—not to mention everyone else's—how do you keep your newsletter delivering? Pun intended.
In our ultimate newsletter toolkit, you'll get access to:
[Workbook] Live Optimization Workbook: Newsletters, Litmus
[Video] Building a Newsletter That's Strange and Wonderful, Chris Vasquez – Aweber
[Guide] Ultimate Guide to Newsletter Templates, Litmus
Learn ways to optimize your newsletter in our easy-to-glance-at workbook, how to tap into your uniqueness as a brand from Chris, and how a template strategy can boost your newsletter flow.