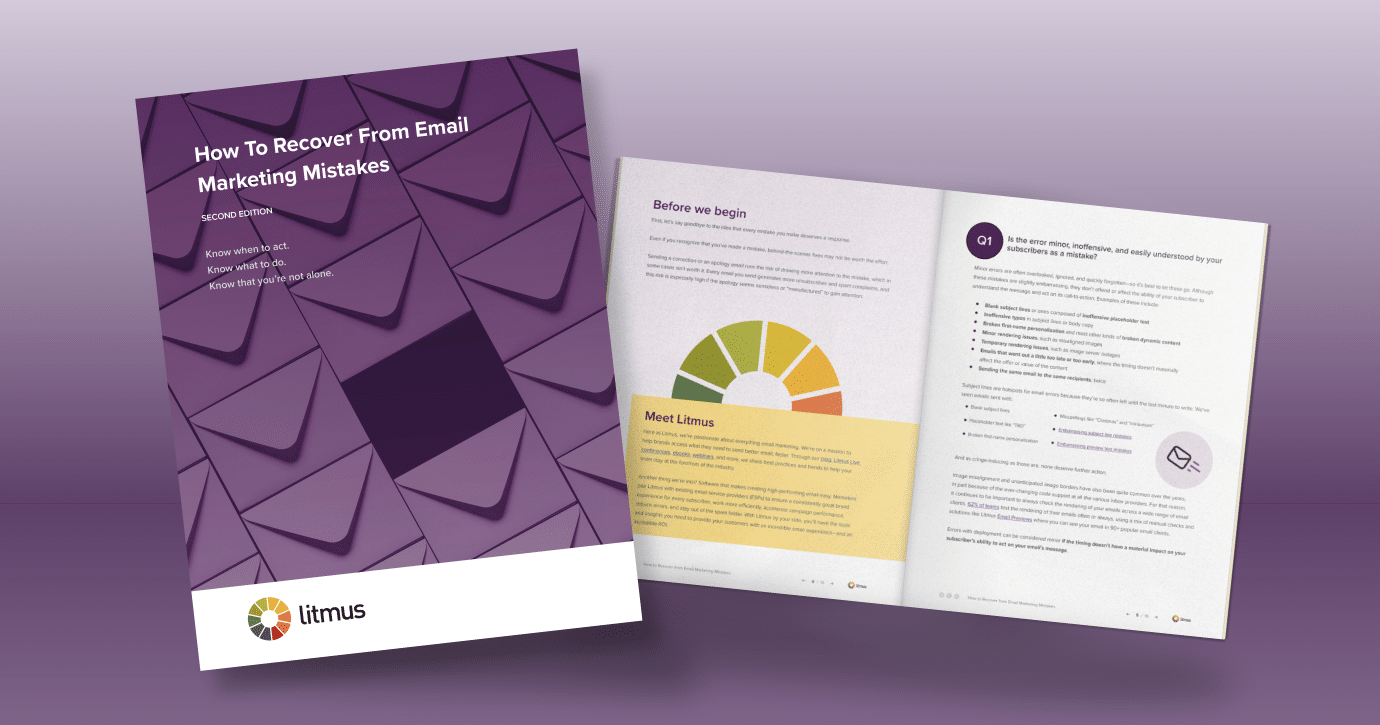 Download the eBook
Sending to the incorrect list. Personalization gone wrong. These are just a few email blunders that have happened to even the best email marketers.
Email marketers have to hold themselves to a level of perfectionism—but that doesn't mean we're perfect. Mistakes will happen.
And when they do? We'll guide you through how to respond in our second edition of How To Recover From Email Marketing Mistakes and walk through:
What to do when mistakes happen and how to manage them quickly using our decision framework
How to minimize the impact of mistakes through a strong pre-send process
Real-life stories of email marketing mishaps to prove that you're not alone
Learn how to turn panic into productivity and recover with grace and ease.